Topside with living quarters partly fabricated in MSR Gryfia installed on Ivar Aasen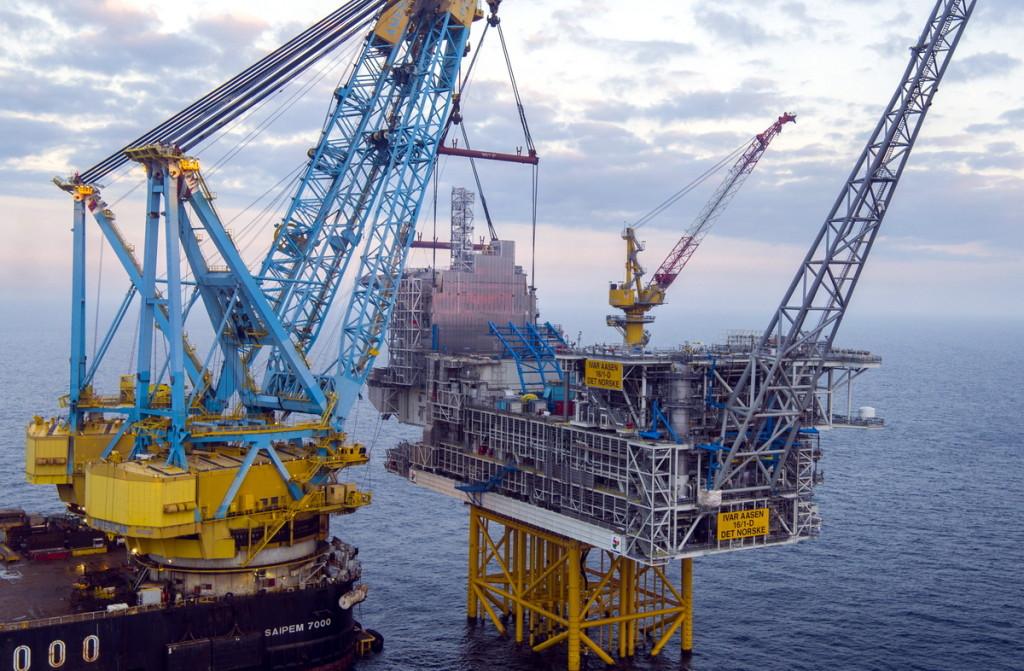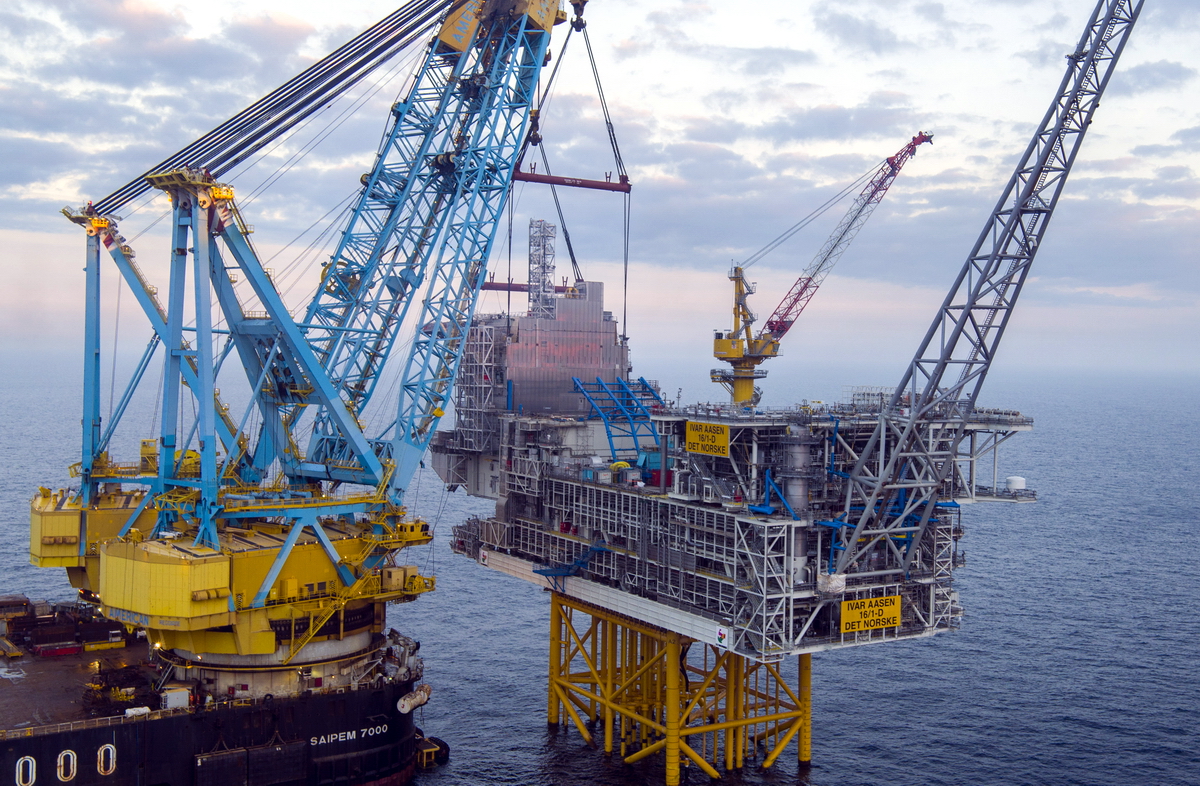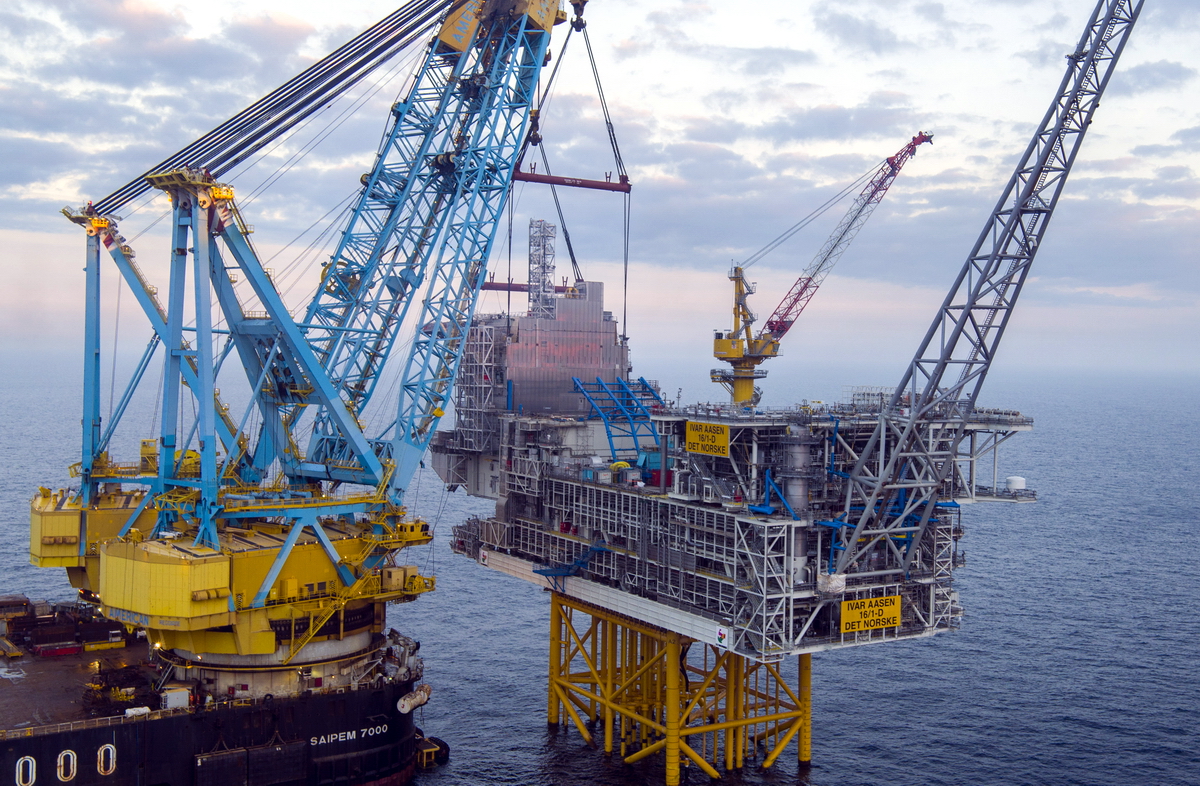 The Ivar Aasen topside is in place on the field at UtsiraHight. Approximately 15,000 tons was lifted onto the jacket with first oil expected in December 2016. Polish yard MSR Gryfia has also contributed to the project.
The topside installation on field was completed without incidents and according to plan for the Ivar Aasen-development.
– It is always a relief when such a critical operation is finished. We are now entering the final phase of the project to prepare the platform for first oil in December. We are on the home stretch of a project that we have implemented as planned – commented Bård Atle Hovd, VP Ivar Aasen Project.
The main part of the topside was built in Singapore. The transport started on the 6th of June 2016 and took the shortcut through the Suez Canal before arriving at field one month later. The living quarters, which had been lifted onto the deck, was built at Stord.
Steel construction of living quarters module was fabricated by MSR Gryfia shipyard in Poland. On April 22th, the MSR Gryfia shipyard in Świnoujście had performed a loading operation of steel construction of living quarters module, the structure, which was then installed on Ivar Aasen platform in the North Sea.
On behalf of the Norwegian company – Apply Leirvik, MSR Gryfia performed steel works, painting and metallization of the bottom. Module (weighing 250 tons and measuring L: 26 m, W: 18, H: 9) consists of several technical areas, which in the future will be equipped with devices for heating, ventilation and air conditioning of residential part of the platform.
Completed module had been loaded by a floating crane Maja on a special barge, that transported the structure to its final destination.
Altogether, several thousand people participated in the construction of Ivar Aasen. Bård Atle Hovd acknowledges the tremendous effort from the companies that have been involved in the transportation and installation. This includes transportation by Cosco, Saipem for lifting all the modules in place with the powerful crane vessel Saipem 7000, and Aibel who has the completion contract of the platform to start of production.
During the weekend, the bridge between the accommodation unit Prosafe Zephyrus and the platform was installed. This means that completion can begin. The next weeks and months,up to 400 people will work together on the field.
– This is the first major development project for Detnorske as operator. It is important for me to emphasize that we reach our goals by working as one team with one goal – Bård Atle Hovd added.
The Ivar Aasen field is developed and operated from Trondheim. The field was discovered in 2009. Its resources are estimated at about 210 million barrels of oil equivalent.
GL, rel (Det norske oljeselskap, MSTFI)
---
Below: A video showing the offshore installation