The official start for Johan Sverdrup drilling rig module fabrication at Vistal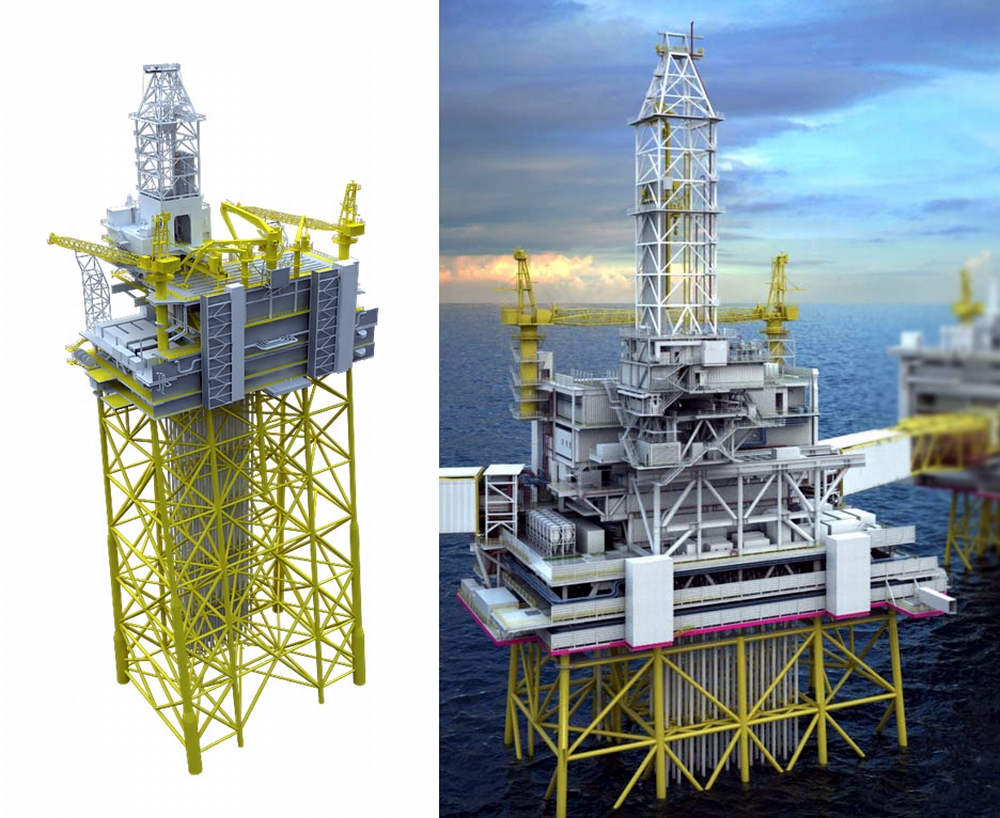 The official opening of principal phase of a contract execution relating to manufacturing and fabrication of Statoil drilling platform structure on the Johan Sverdrup oil field was held on February 15 in Vistal, Gdynia.
The ceremony organized in the factory floor in Gdynia was attended by leadership of Johan Sverdrup project: Norwegian Aibel (the leading provider of oil platform structures in the area of oil&gas and renewable energy), Statoil (the owner of an oil platform) and representatives of the Vistal Group.
The structures from Vistal will feature total weight of over 5000 ton and will be supplied in several parts, up to approx. 400 ton each.
During summer 2015 Vistal Group won a major contract in the offshore oil & gas mining segment to build elements of a drilling platform in the Johan Sverdrup oil field on the Norwegian shelf of the North Sea. The contract, worth PLN 75.5 million, was signed with the Norwegian company Aibel, a leading supplier in the field of oil & gas and renewable energy. Preliminary work will begin this year, and completion of the contract is planned for the end of 2016.
Read also:  Vistal Group wins 75.5 PLN million offshore contract
The work to be performed by Vistal Group includes construction of the drilling support module, which is the second-largest of three modules making up the drilling platform.