Offshore crane from Protea delivered to Arabian Gulf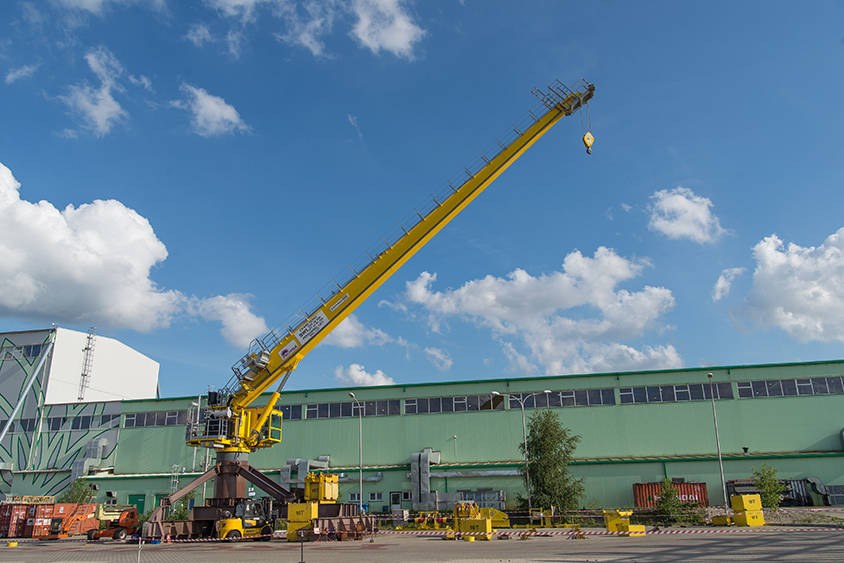 Protea delivered a 23 t RAM luffing crane with boom length of 31,5 m for a jack-up barge working in the Arabian Gulf  The crane is a diesel-hydraulic type, designed for high ambient temperature of up to 55 deg. C and certified in accordance with ABS and API Spec 2C. The crane features 360 degree slewing, high performance lifting capabilities and is built to the highest standards of quality and safety.
Previous Protea manufactured ram luffing cranes application references include Statoil's Mariner FSU, as well as various fixed and floating offshore platforms and vessels (mainly FSU) operated by Wintershall, Total (Martin Linge FSU), Areva and Petronas.
Protea is an international engineering and equipment manufacturer supporting the offshore and onshore energy industry with off the shelf solutions and custom designs. Based in Poland and with over 37 years industry experience, Protea delivers a wide range of bespoke turnkey handling systems for vessels, drilling rigs and fixed oil & gas producing as well as offshore wind installations. The company has a proven track record of supplying high-quality equipment to discerning global customers with core products including pedestal cranes, winches and innovative handling systems to meet specific customer requirements.
rel (Protea), PBS