EPG delivered accommodation module for Maersk Guardian rig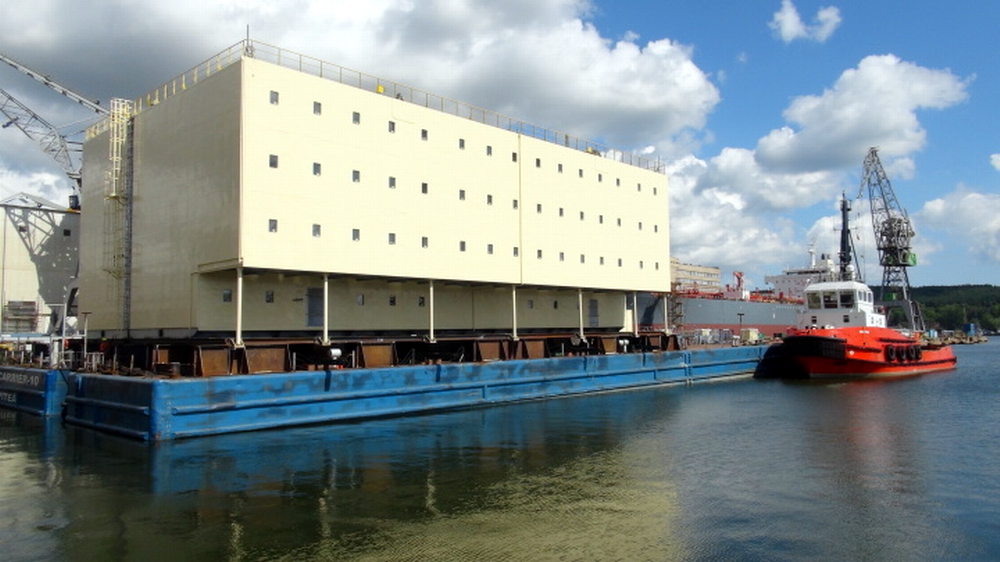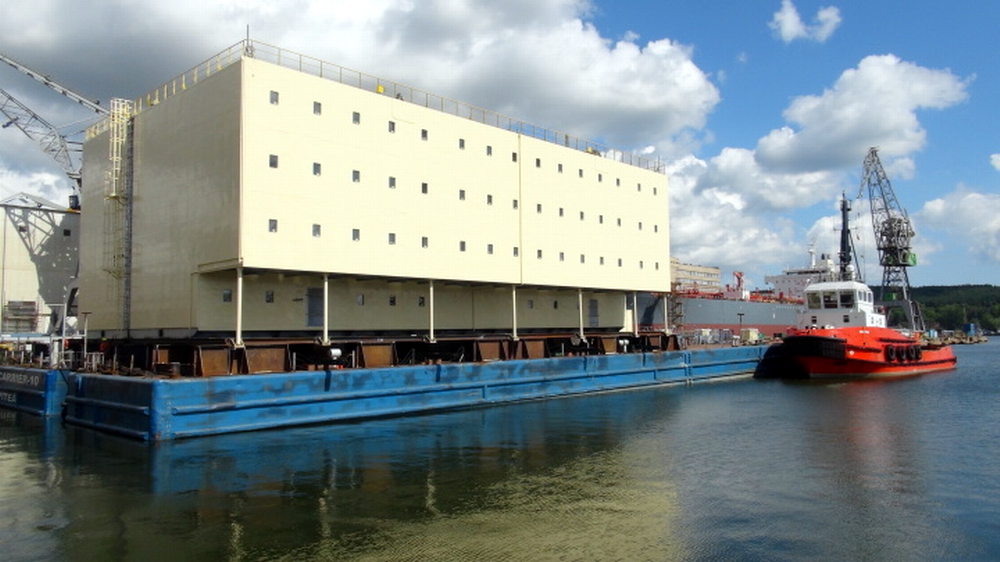 Energomontaż-Północ Gdynia accomplished construction of the accommodation block for Maersk Guardian drilling rig. After loading process, which lasted two days, finally the module onboard a special pontoon sailed out to the contractual partner.
Module consists of two blocks with total weight 1140 tons. Works on the fabrication large-scale construction lasted about five months. The module will be used by over 140 employees, working on the rig.
Accommodation module was produced for Dannish client – Bladt Industries, but Semco Maritime is the main performer in the project of the expansion of accommodation rig.
Construction of the new accommodation block was the largest part of refurbishing of the rig. On September Maersk Guardian will be insert at various fields in the Dannish part of the North Sea.
Built in 1986 in Japan, The Maersk Guardian is a jack-up type rig. The unit is designed for operation on areas where water depth is up to 107 m. The hull of the rig is 90 m long and 84,4 m wide.
rel (Marsso)