Master of Siem Thiima: She's got some sexy lines!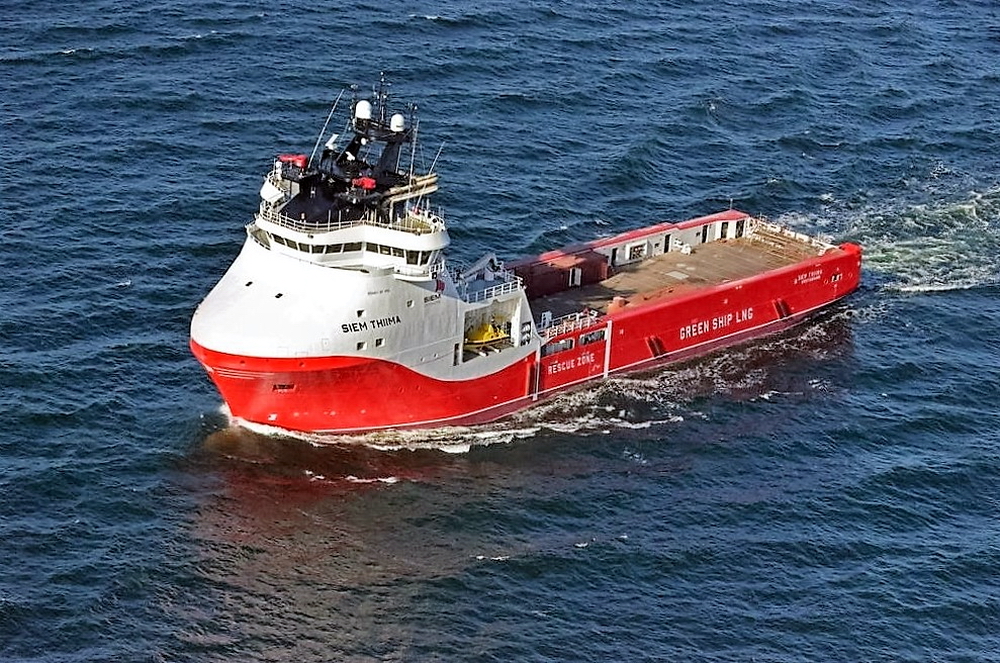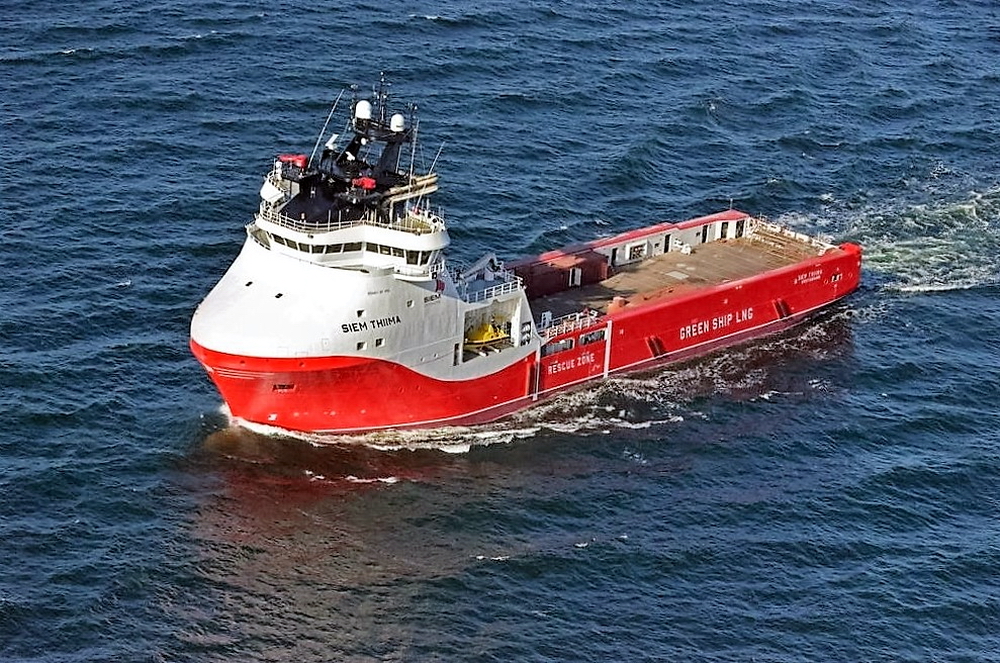 Platform Supply Vessel Siem Thiima built for Norway's Siem Offshore departed from Remontowa Shipbuilding in Gdańsk, Poland.
The Siem Thiima is on its way to Port Dampier, Western Australia, where she will operate as part of the Woodside fleet under a five-year charter deal with Siem Offshore. The vessel is expected to be delivered to Woodside in the first quarter of 2017 – said Siem Offshore in its statement.
According to Woodside, a leadling Australia's LNG operator, the Siem Thiima will be the first LNG-powered offshore support vessel in Australia.
The PSV Siem Thiima, previously named Siem Harmony, was entirely built at Remontowa Shipbuilding and delivered to Siem Offshore on November 24. However, due to bad weather conditions, the ship left the Gdańsk-based shipyard on 28 November and started a long journey to Australia.
The vessel is equipped with dual-fuel propulsion allowing it to operate on LNG as well as on marine gas oil (MGO). She is the second one in the series of two LNG driven PSV's built at Remontowa Shipbuilding for Siem Offshore. The first ship, Siem Pride, was delivered in 2015.
Siem Offshore, through its subsidiary, Siem Offshore Australia, has been awarded a charter contract for a dual fuel (LNG/MGO) PSV by Woodside Energy in April 2016.
"This contract represents a significant milestone for both parties in terms of the commitment to Australia and the Asia Pacific region for Siem Offshore, and a significant step towards sustainable transportation on behalf of Woodside given the environmental benefits of LNG as the primary fuel source," Siem Offshore said in its statement.
– We're thrilled to be the first company to bring one of these vessels to the southern hemisphere. Australia is on track to become the world's largest producer of LNG, so it makes perfect sense to build dual-fuel capabilities for our marine fleets here – said Mike Utsler, Woodside Chief Operations Officer.
– Our LNG tankers use their cargo to power their engines, making them cleaner vessels that use less diesel. It's natural that we progress this capability through to our support vessels – he explained.
Woodside said, its new vessel will support the company's assets in the Exmouth and Pilbara regions. The company said it would continue to seek to expand the application of LNG -fueling in transportation in Western Australia, adding that dualfuel has an exciting future as it can be used to power a wide range of vessels.
According to Peter Coleman, the CEO and managing director at Woodside there is a huge potential in the LNG-fuelling market. He estimates, that this market alone can account for more than 200 million mt per year of demand.
GL, rel (Siem Offshore, Woodside Energy)
---
Below: an interview with Theo Van der Merwe, the captain of the Siem Thiima PSV conducted on-board the ship prior to its departure from Poland.