Another set of polar expedition cruise vessel structures delivered from Montex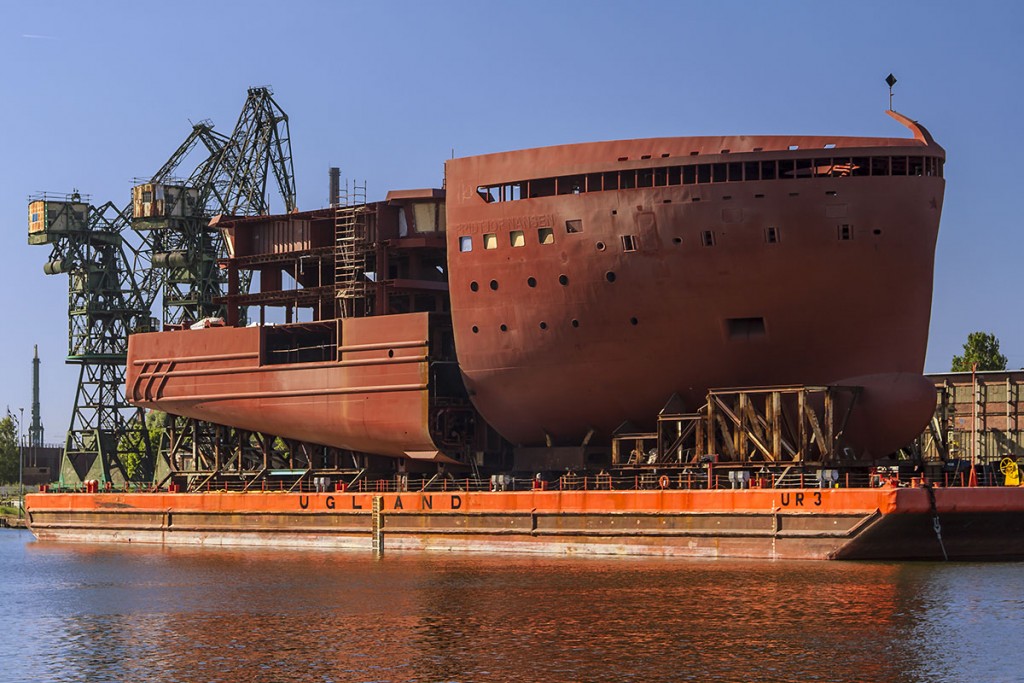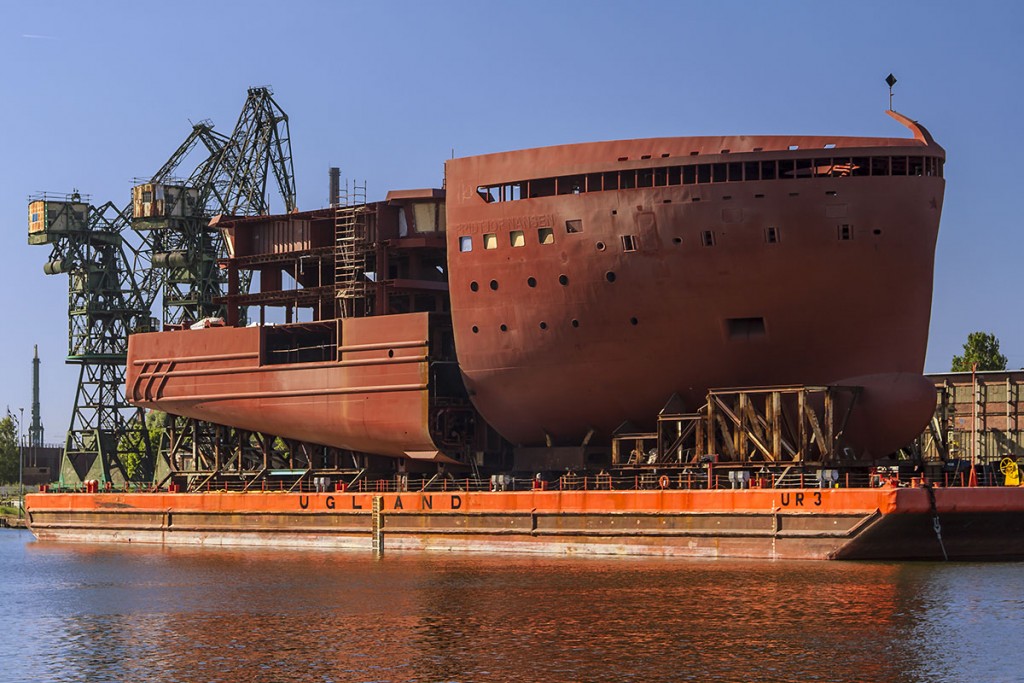 On June 9, 2018, Fenja tug set off from Gdansk to Ulsteinvik in Norway with a towed pontoon-barge and deck cargo of Montex Shipyard built partially outfitted sections for a cruise ship with a total mass of 2,500 tons for Norwegian customer.
This is the second, similar set of shipbuilding structures – for the second of the twin Arctic expedition cruise vessels destined for the operator Hurtigruten – one of the largest carriers in Norway, to built at Kleven group shipyard, specifically for the newbuilding no. Kleven 401, which is to be named Fridtjof Nansen.
Montex Shipyard sent first similar set of hull blocks in November 2017. The construction of the sections just delivered was completed within 6 months. Currently, trade talks are underway regarding the construction of blocks with a total weight of 3,000 tons for another sister ship.
Montex Shipyard cooperates with foreign, as well as with many Gdansk based entities from the shipping industry, including Stocznia Gdańsk, Remontowa Holding and Marine Project.
PBS