A keel of a modern navy tug boat laid at Remontowa Shipbuilding SA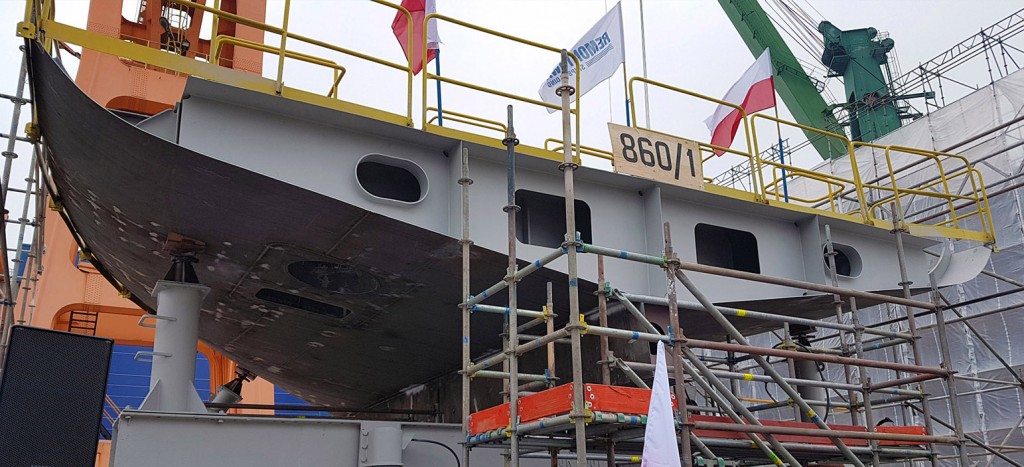 On January 23, at the Remontowa Shipbuilding SA, member of the Remontowa Holding capital group, the keel was officially laid for the construction of the first in a series of six tug boats for the Polish Navy (yard no. B 860/1).   
– The keel was laid on time, within technical assumptions and in accordance with the schedule – emphasized Piotr Dowżenko, the CEO of Remontowa Shipbuilding SA during the ceremony.
– Remontowa Shipbuilding, also in this project, was posed a difficult task. Tugs, besides rendering services typically related to securing harbor maneuvering of other vessels, are to ensure the implementation of tasks resulting from the activities of naval forces, including transport and logistics functions, neutralization of petroleum and oil spills in difficult weather conditions – said Commander Krzysztof Stępniewski, representative of the ordering party – the Armament Inspectorate of the Ministry of National Defense. He added that the recent years have strengthened the position and image of Remontowa Shipbuilding as the shipyard capable to build floating units at the highest level and able to meet all requirements.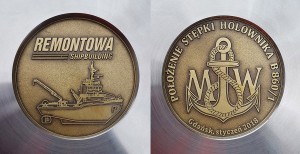 After welding the commemorative medal into the keel structure within the bottom section of the tugboat, the keel laying protocol was signed by the CEO of Remontowa Shipbuilding SA Piotr Dowżenko, deputy of the Head of the Maritime Technology Lead Team of the Armament Inspectorate, Krzysztof Łomnicki and Grzegorz Pettke, ship department director of the Polish Register of Shipping (Polski Rejestr Statków).
The contract for the supply of six tugs for the Polish Navy was signed by representatives of the Armament Inspectorate of the Ministry of Defense and Remontowa Shipbuilding SA in June, while the formal first steel cutting for the construction of the B 860/1 unit took place on November 16 last year. The conceptual and technical design of the units (with technical design being consulted with RMDC) was conceived by NED Project ship design office, while Remontowa Marine Design & Consulting Ltd. (RMDC), belonging to the Remontowa Holding capital group, assumes responsibility for all workshop documentation and construction supervision.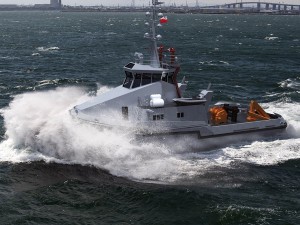 The contract is the result of winning the tender titled "Technical support and execution of rescue operations at sea, codename: Tugboat". Specialized technical supervision in the field of classification, construction and testing of units was entrusted to the Polish Register of Shipping.
The first of six tugs is to be delivered in 2019, and further units – until 2020, in several-month intervals, alternately to two flotillas, based in Eastern and Western parts of the Polish coastline.
AL, rel (Remontowa Shipbuilding SA)
Photo: Piotr B. Stareńczak