Great Remontowa Shipbuilding 70th Anniversary gala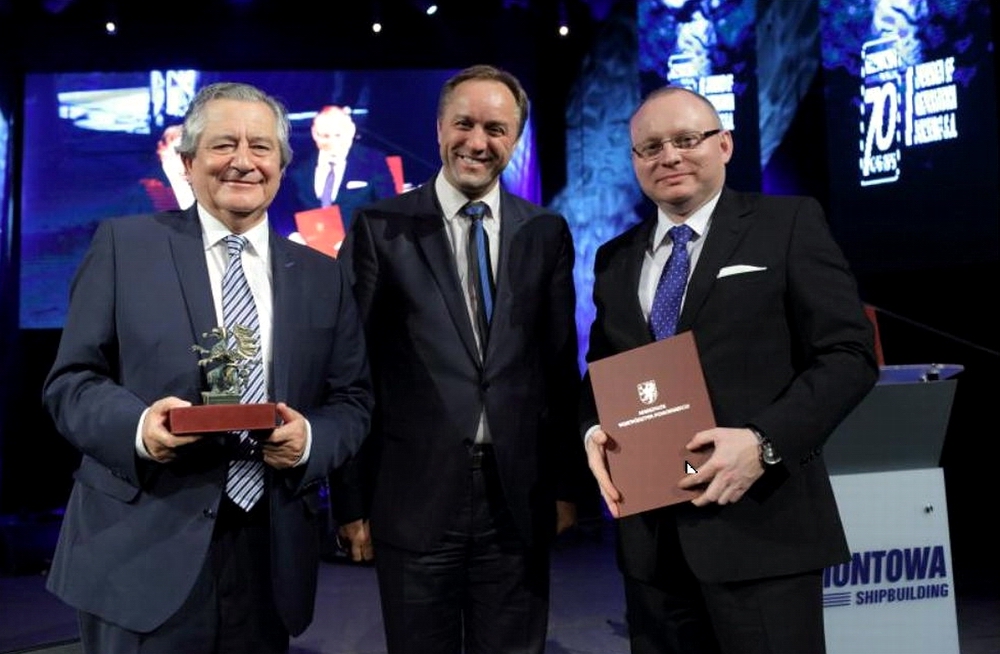 Remontowa Shipbuilding SA belonging to the Remontowa Holding capital group celebrates 70 years of activity. On Friday, June 26, 2015 in the "Wybrzeże" Theatre in Gdansk a great gala was held, which also honoured the employees of the largest Polish commercial vessels and naval ships building yard.
Remontowa Shipbuilding, formerly known as the Northern Shipyard (Stocznia Północna) is one of the two largest companies in the Remontowa Holding capital group, the second largest shipbuilding group in Europe, employing a total of over 8,000 employees.
The ceremony was attended by several hundred people, Polish state officials, shipowners, representatives of cooperating companies, academia, business representatives and shipyard workers.
The historical development of the shipyard and its current position in the Poland's biggest shipbuilding corporation was presented in a speech given by the chairman of Remontowa Holding Piotr Soyka.
– Remontowa Shipbuilding is nowadays among the leading shipyards in Europe and, depending of the ranking, occupies various positions in the top 5 yards. It is a profitable company and reaches more than PLN 1 billion revenue. In recent years, Remontowa Shipbuilding became part of the Remontowa Holding capital group, which invested more than PLN 100 million modernizing the yard. We built, among others, modern centers of ships assembly and launching equipped with the largest gantry crane in Gdansk and we built the most advanced shipbuilding facility for naval ships – Piotr Soyka emphasized.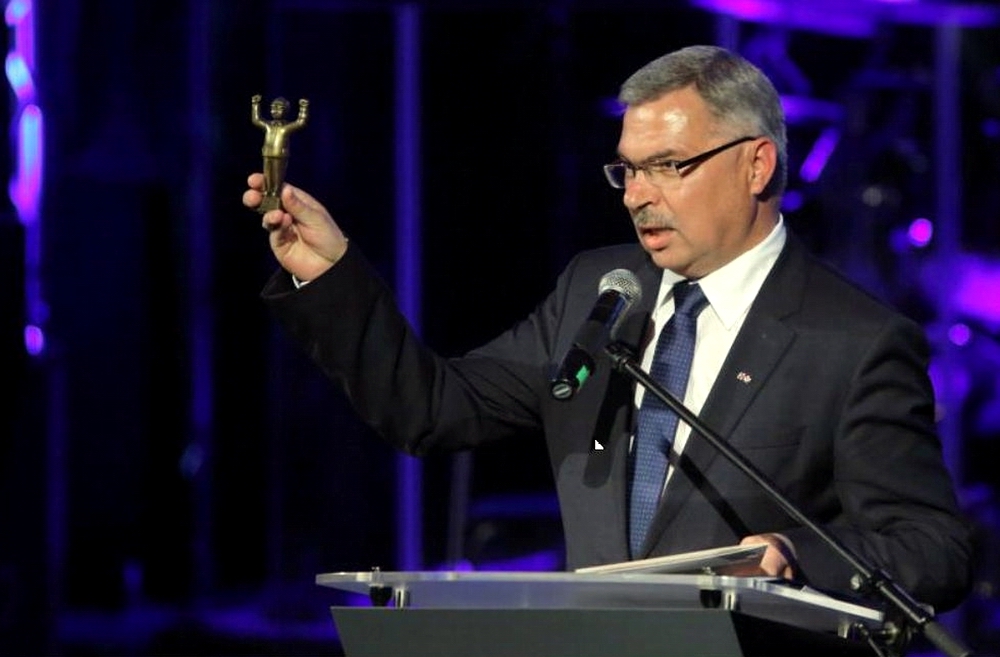 In turn, the current activities of the Remontowa Shipbuilding were discussed by the company's CEO Andrzej Wojtkiewicz.
– Unquestionable support for us is the opportunity to act within the Remontowa Holding group. The company formed by the leading figure of the Polish industry, financed 100 percent by Polish private capital, represents more than twenty companies involved in the marine industry.
During the gala, from the scene, many warm words have been sent about the people who make up today's Remontowa Shipbuilding. The jubilee banquet was held at the theater foyer, including a birthday cake and many more thanks, emotions, memories and wishes exchanged…