Poland's shipbuilding industry with sales of EUR 2.5 billion in 2015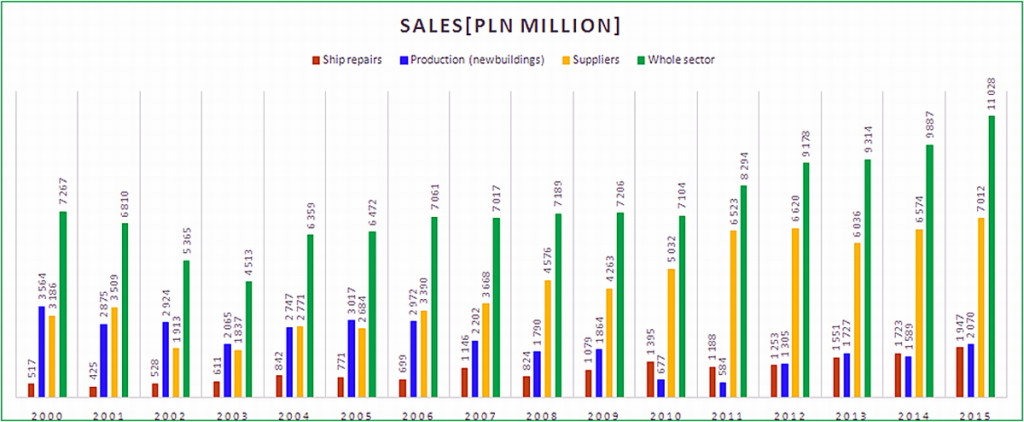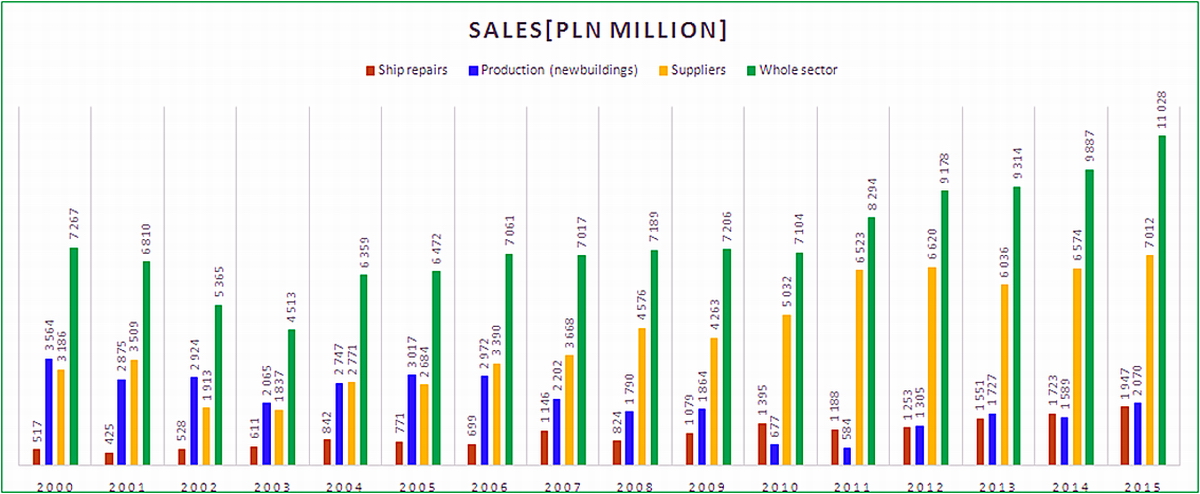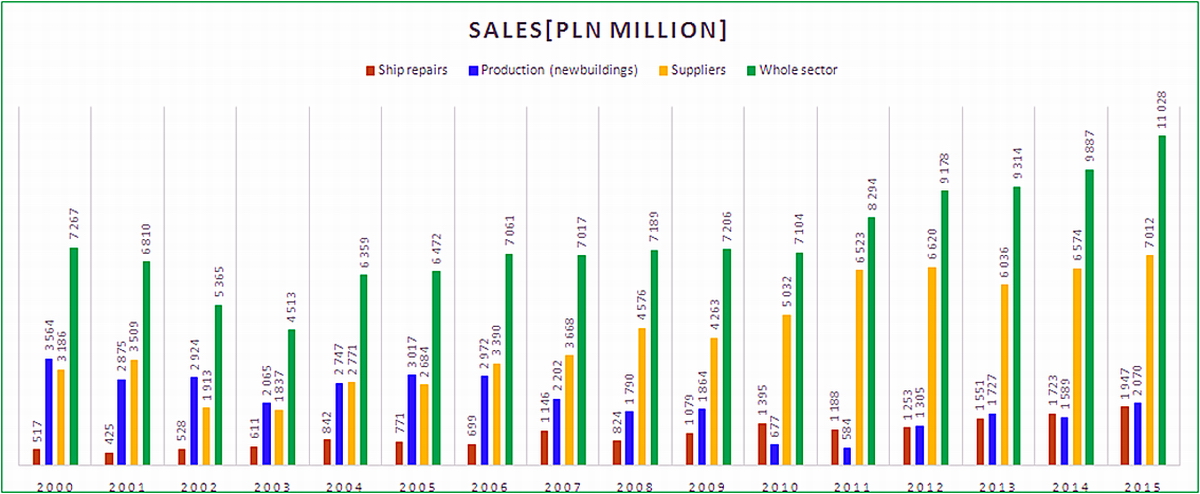 The Association of Polish Maritime Industries Forum Okrętowe has recently published a report on the Polish shipbuilding industry in 2015. The estimations are based on the Forum Okrętowe's own calculations prepared thanks to cooperation with its member companies from which necessary employment and sales figures in 2015 have been collected.
The data collection covered all the Forum Okrętowe members, including associate companies as regards the employment figures in the maritime sector. On the basis of this information, along with other available sources, the value of the entire Poland's shipbuilding and ship repair sector was projected and estimated for 2015.
Forum Okrętowe is a member of the SEA Europe (formerly CESA) an organization grouping the shipyards and ship equipment manufacturers from Europe and from Turkey.
In Poland Forum Okrętowe is an employers' association, representing 64 mostly private – owned companies. These include newbuilding and repair shipyards, service suppliers, ship equipment manufacturers, cooperating companies and other enterprises and/or institutions active in the shipbuilding industry with universities, research and development centers, design offices, classification societies, banks, insurance companies and lawyers offices among them.
According to the report, the total income of a shipyard sector in Poland (shipbuilders, repair yards and companies involved in its supply chain) in 2015 is estimated at approximately PLN 11.028 million (EUR 2500 million), including the sales in:
newbuilding yards – some PLN 2070 million,
ship repair yards and the yards dealing with both repair and shipbuilding – approx. PLN 1947 million,
ship equipment manufacturers and shipyard services suppliers – approx. PLN 7012 million.
The Forum Okrętowe member companies have contributed to that amount as much as PLN 5690 million of its total sales value of which PLN 4684 million has come directly from the shipyard sector. In sales value terms they represent more than 70 per cent of the newbuilding market and over 60 per cent of the repair and conversion market in Poland.
As for the employment figures, the total number of permanent jobs in the member companies of Forum Okrętowe in 2015 was slightly over 10 thousand: at least 679 at associate members in maritime industry related divisions and 9346 at regular members, including almost 7300 persons directly employed in the shipyard sector. The so-called flexible forms of employment havn't been collected in the survey.
According to the report there were 7 entirely equipped ships (2 general cargo vessels, 1 ro-ro vessel, 1 fishing vessel and 3 other non cargo carrying vessels) of the total gross tonnage of 18.862 (33.564 of CGT) delivered by the yards in Poland. The list includes only the ships with gross tonnage of 100 and over.
According to our own research, partially based on data from IHS Fairplay's Sea-Web database, at the end of 2015, the Polish order book stood at 31 vessels with a total tonnage of 174 857,35 CGT of these as many as 17 vessels (133 867,54 CGT in total) were under construction at Remontowa Shipbuilding.
Polish shipyards have also been dealing with production of ship sections and partly outfitted hulls for Western European partners. In 2015, 19 hulls of 49 528 GT in total manufactured by various Polish companies were delivered. As of December 2015, 59 further hulls totalling 95 436 GT were ordered both for seagoing vessels and inland waterways in numerous companies in Poland.
GL, PBS