PGNiG increases involvement in Norway, partners with Aker BP ASA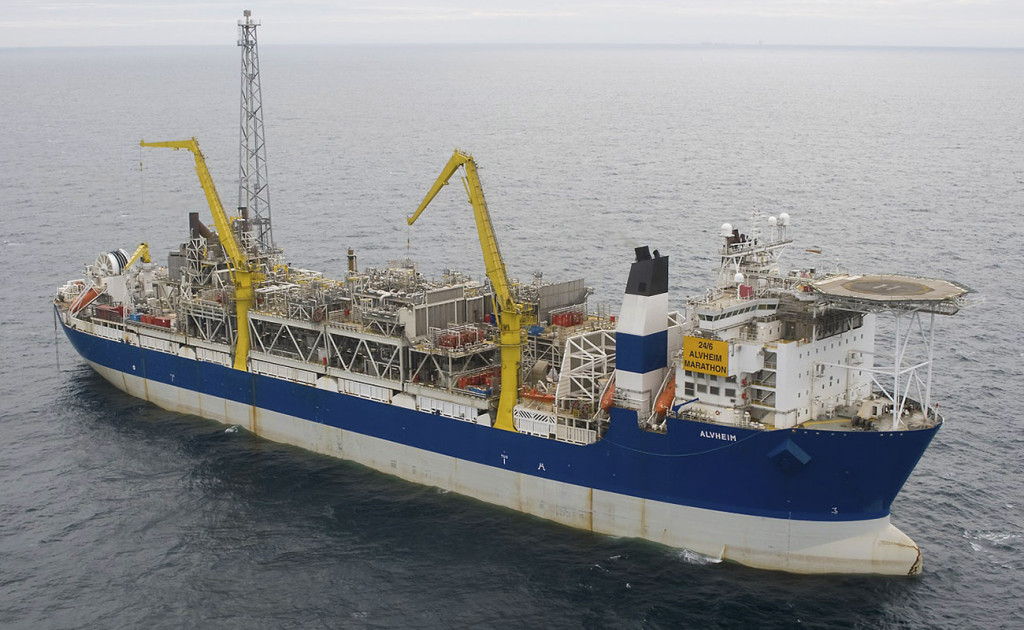 PGNiG Upstream Norway, wholly owned subsidiary of PGNiG SA (Polish Oil and Gas Company), purchased share in the Storklakken discovery from Aker BP ASA. Transaction is a part of implementation of PGNiG's strategy and will allow an increase of hydrocarbon production outside Poland.
The field is expected to be developed as a subsea tie-back to the Alvheim FPSO with the production start-up in 2020.
"The transaction  is another proof of our commitment to increase production from Norway. Besides, we are  happy to extend our cooperation with Aker BP that is already an operator of our two largest producing fields. We have strong confidence in Aker BP's professionalism and its ability to deliver projects on time and budget as we expect short payback period from this investment" – commented Piotr Woźniak, President of the Management Board of PGNiG SA.
Transaction involves 35% working interest in the license PL460 in the North Sea. The remaining 65% is owned by Aker BP ASA who is also the operator of the license. The license is located in direct vicinity of the Vilje field, where PGNiG holds 24.243%. It includes the Storklakken oil field which was discovered in 2010 by Aker BP. According to the operator, recoverable reserves attributable to PGNiG Upstream Norway's interests amount to 3.85 million boe (barrels of oil equivalent). The field is expected to be developed as a subsea tie-back to the Alvheim FPSO with the production start-up in 2020.
Transaction and future investments in Storklakken will be funded from the operating cash flow of PGNiG's Norwegian operations.
Acquisition of the new assets in Norway is a natural investment direction for the PGNiG Group. The NCS is recognized as prospective area where PGNiG has both experience and organization. The historical projects in Norway, including Skarv, offer good profitability with low risk exposure. These projects as well as future investments should create basis for future gas supplies to Poland.
PGNiG Group is involved in a project aimed at exporting Norwegian gas to Poland through the new infrastructure connection. It is expected that in the next five years transmission system operators in Norway, Denmark and Poland will construct new gas pipelines which will open an access to the Central European gas market. PGNiG is planning to book capacity in such a connection and send its own gas production to Poland.
*  *  *
PGNiG started activities in Norway in 2007 together with the acquisition of the shares in the Skarv field from ExxonMobil. Production from this project was launched in 2012 and since then it is important element that impacts financial performance of the upstream segment. Planned production in Norway in 2017 accounts for 571 thousand tonnes of oil equivalent and 0.5 billion m3 of natural gas.
Currently PGNiG is involved in 19 licenses on the Norwegian Continental Shelf. After completing the transaction associated with acquiring shares in Storklakken field the number of licenses will increase to 20. The Company owns share in five oil & gas fields (Skarv, Vilje, Morvin, Vale, Gina Krog) and Company's reserves in Norway account for 78 million barrels of oil equivalent (as of 01.01.2017). Exploration activity is performed on nine licenses, including two operated projects. The company is planning applications for the additional acreage in the upcoming licensing rounds.
rel (PGNiG), PBS