Twin tankers in Gdansk for class renewal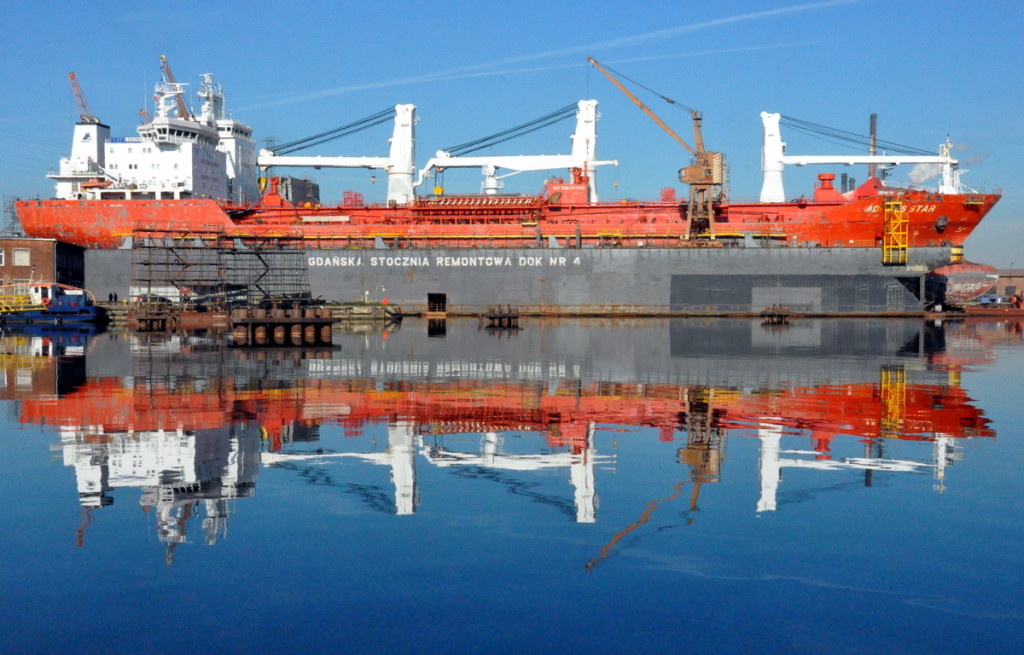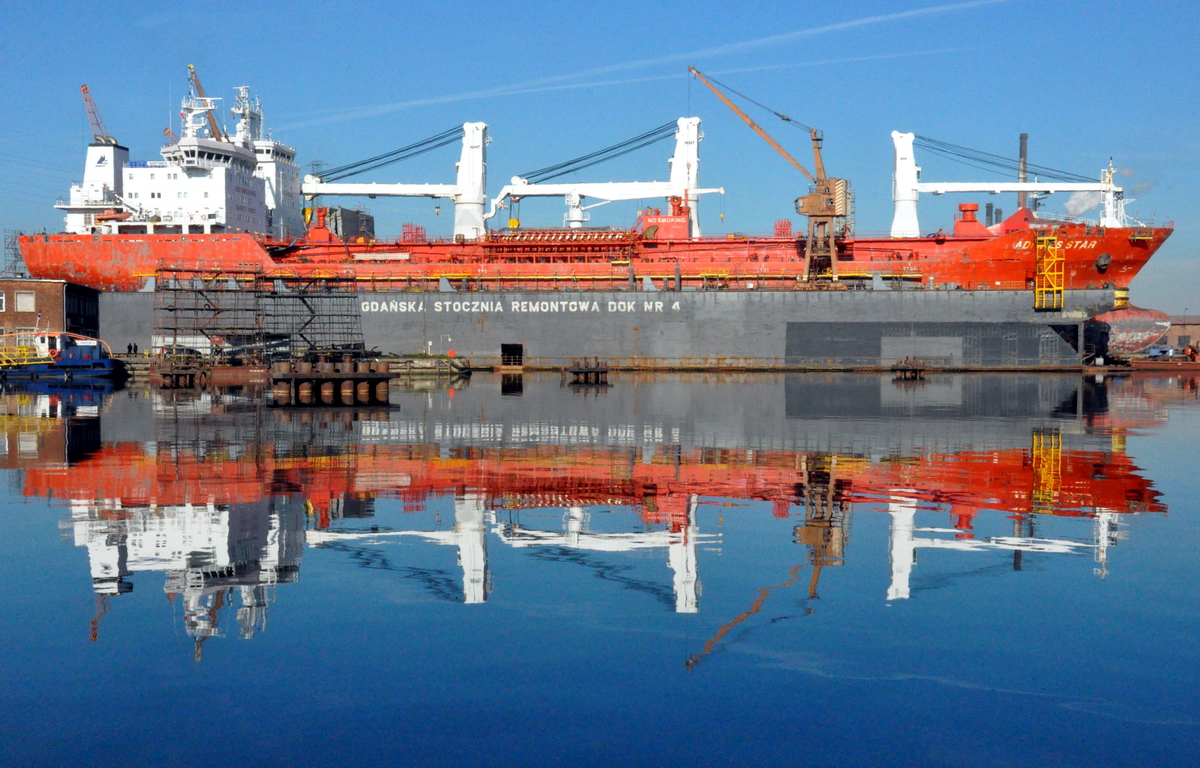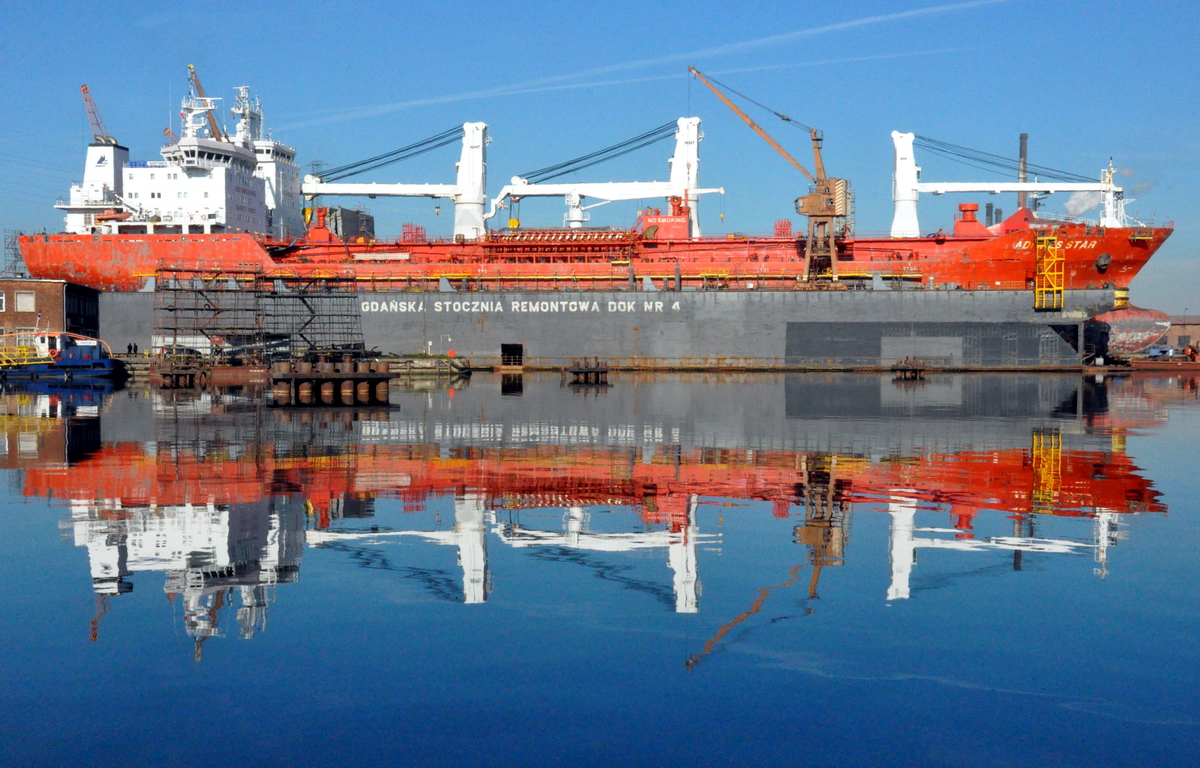 All large vessels are usually equipped with two anchors fore and, obviously, all structures and equipment necessary for their use (eg. winches, anchor chains, chain chamber). The owner of a chemical tanker Adfines Star – due to the fact that the vessel is intended to be operated on the waters surrounding Canada and on rivers – wished his ship to be equipped also with one anchor in the stern. The five-year old Adfines Star visited the Gdansk – located Remontowa Shiprepair Yard SA, among others, to mount windlass aft.
Adfines Star (product / chemical tanker) was built in 2011 at Chinese Yangfan Shipyard (total length being 161.6 m, width of 23.0 m, max draft 10.3 m, service speed of 10.2 knots and maximum speed of 17.6 knots., carrying capacity 19 118 tons). The vessel flies the flag of Malta. The Owners are Swiss company ABC Maritime AG.
It is five years since the delivery of the ship now, hence the main reason for visiting the shipyard was the first class renewal.
Repairs of the main engine and installation of anchor at the stern of the ship were among the most important tasks during its stay at the yard. With the anchor and winch supplied by the shipowner, the shipyard had to prepare the foundation for the winch, installed it along with other devices of the anchoring system.
Maintenance and sandblasting was also performed in three slop tanks. The tanks have been painted with special paint Marine Line 784. The surface had to be specially prepared before applying this coating. After applying the paint it was required to harden it (heat tanks with gas torches). Tests have been carried out regarding the tightness of all pipe systems on board, i.e. cargo pipes, sewage, fuel and ballast piping.
Renovated Adfines Star left the shipyard, and shortly afterwards, on October 17, a similar overhaul (without mounting of anchoring system aft) was applied to a sister vessel – Adfines Sky.
PBS