Ro Server hull delivered from Marine Projects towed to Norway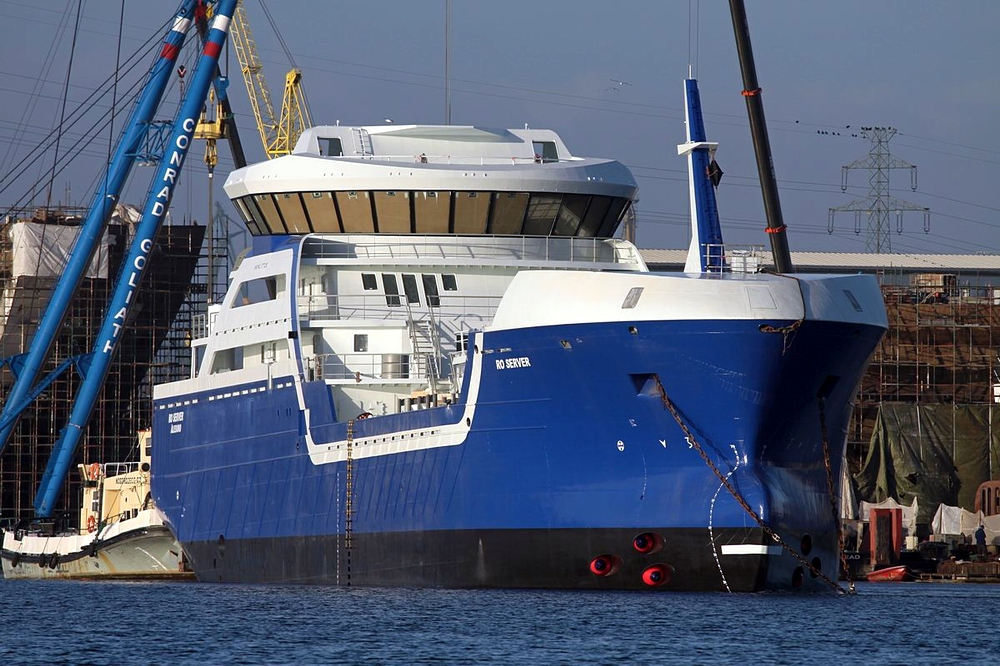 Marine Projects Ltd. shipyard has delivered another partially outfitted hull of the live fish carrier. The hull, destined for Norwegian yard, was towed out of Gdansk on December 2, 2015. Polish AHTS Amber II towed the hull to Larsnes Mek Verksted AS in Larsnes (near Alesund).
The new live fish carrier (wellboat) Ro Server is 82.1 m long and 15.5 m wide. It will be equipped with diesel-electric propulsion and will accommodate a crew of 14. The live fish tanks capacity is 3500 m³. The class will be DNV + 1A1, E0.
Gdansk based yard, has previously already built a similar hull for the same yard, Larsnes Mek Verksted AS and the same ultimate owner – Rostein AS. It was the 2014 built, partially outfitted hull of Ro Arctic (75 m LOA). As Rostein AS has already ordered further similar ships from Larsnes yard, further hulls will be as well built at Marine Projects.
Marine Projects Ltd. established in 1989 roku, employs workforce of 400 up to 500 persons.