Another superstructure from Gdańsk for Dutch built luxury superyacht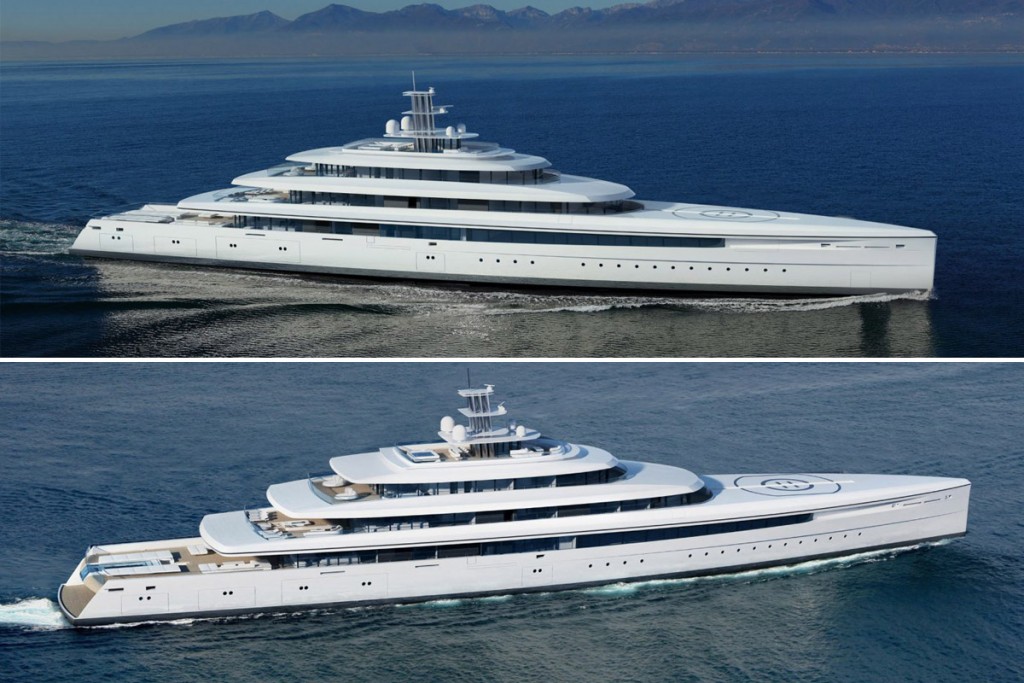 Aluship Technology yard of Gdansk has signed a contract for the construction of aluminum superstructure for newbuilding no. Y719 under construction at Dutch Oceanco yard. The contract covers detailed engineering and workshop documentation as well. This makes already 20th superstructure to be delivered by Aluship Technology to Oceanco since the first one in 2003.
The structure recently included in the Aluship's orderbook is destined for motor superyacht, approx. 117 m long, being built under supervision of Lloyd's Register (for class notation 100 A1 SSC, Yacht, MONO G6 _LMC UMS SCM ECO-IHM MCA Large Commercial Yacht Code (LY3)).
The first steel cutting for Oceanco Y719 superstructure is to take place in February 2018, while delivery of the structure – early 2019.
The vessel behind Y719 yard number is an impressive "project Acquaintance". Unveiled in 2015 at Monaco Yacht Show, the design is a fruit of cooperation of Oceanco and Vitruvius Yachts owned by renowned yacht designer Philippe Briand.
Her concept is reported by superyacht specialist media as a perfect balance of beauty and proportion.
Conceived to be 20 per cent more fuel efficient than luxury motor yachts of a comparable size, Acquaintance will be able to accommodate up to 24 guests in a selection of 10 cabins including 2 VIP suites. The owner has its private suite above the bridge deck. The bridge deck hosts a touch-and-go helipad forward, and the lower deck has a beach club, cinema, gym and spa. The garage on this level can hold a 12 m tender in addition to personal watercraft and other "toys". The superyacht's most unique and alluring feature is reportedly a main-deck swimming pool with a glass floor and a translucent aft glass panel, allowing the pool to be viewed from angles including through the skylight in the spa-deck ceiling below.
The Acquaintance will be able to reach a top speed of 18,5 knots owing to its hybrid propulsion with batteries, two 3,500 kW electric motors driving propellers and four MTU 16V 4000 M33 engines.
PBS, rel (Aluship Technology)