Remontowa Holding awarded as the top Polish exporter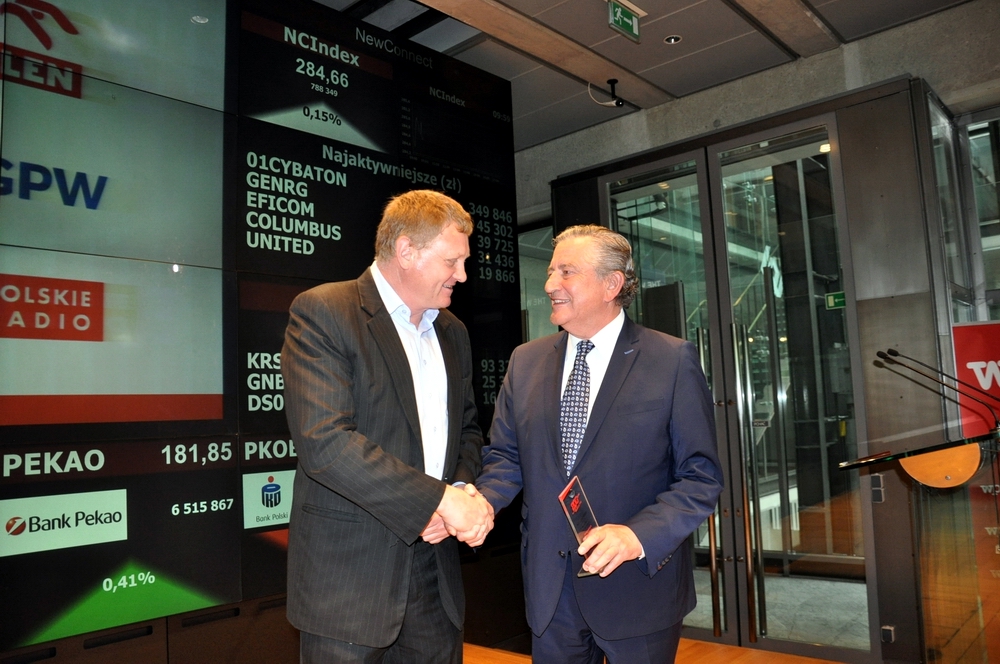 On June 16, trading hall of the Warsaw Stock Exchange, was the stage for official revealing of the results of the "200 Largest Polish Firms" ranking by "Wprost" – one of the most influential weekly magazines in Poland.
Remontowa Holding capital group took first place on the list of 100 best Polish exporters in the category of "Polish Ambassadors".
The results of the ranking were reported in "Wprost" editions of the 8th and 15th June. Of the 200 largest companies with Polish capital the top 100 exporters were selected, who sold abroad goods for nearly PLN 170 billion, which corresponds to about a quarter of Polish exports in 2014. As it was explained during the event, positions of companies in the ranking of the largest companies depend not only on the size of revenues, but also reflected the dynamics of their growth.
Prizes for the companies on the list were awarded in several categories: "Polish Ambassadors," "200 Largest Polish Firms", "Most Valuable Polish Brand" and "Polish Cheetahs". The status of "Polish ambassador" was derived from the top performance in the size and dynamics of export production, as well as its own profitability ratio and return on assets.
In the "Polish Ambassadors" category, the first place was taken by the Remontowa Holding capital group.
Awards were presented to companies' representatives by "Wprost" editor-in-chief Tomasz Wroblewski, president of the Stock Exchange Paweł Tamborski and Arkadiusz Bak – undersecretary of State in the Ministry of Economy. On behalf of Remontowa Holding SA the award was accepted by Piotr Soyka, chairman of Remontowa Holding.