On the future of the maritime industry at the SeaTech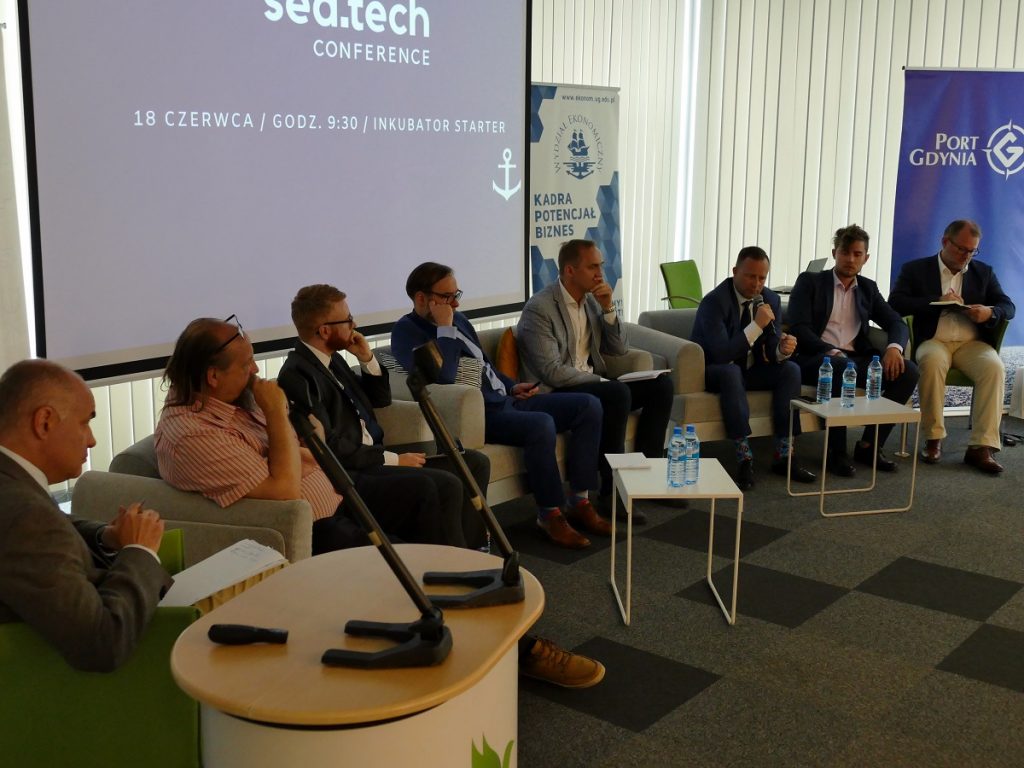 On Tuesday, 18 June in Gdansk Business Incubator STARTER took place a conference devoted to the maritime and logistics industry. During the meeting, the latest technological solutions were presented, among others, in the port segment.
Among the panelists of "Future vision of port industry" were representatives of foreign entities, including Mark Simmonds from the British Ports Association, who spoke about the impact of brexite on maritime economy and logistics. He pointed out that UK ports are, for the time being, resistant to the political consequences of the UK's exit from the EU, the country remains a strong economy and has a prosperous market. However, it is increasingly likely that brexit will introduce short-term perturbations in the operation of British ports.
The British guest also spoke about the potential he sees for improving the business environment, including the possibility of changing existing port services regulations and reforming other regulations such as the Common Fisheries Policy.
Ari Huczkowski, CEO of Lumintel, who took part in the panel, presented a futuristic vision of the port sector based on the example of the Remote Operating Centre (ROC), pointing out that the world is moving in the direction of technology development, which until now could only be seen in science fiction films.
In the presented Remote Operations Centre concept, captains can manage a fleet of both conventional and autonomous, remote-controlled vessels. Maneuvers such as leaving and arriving at the port can be performed by shore-based operators, thus providing the crew on board with "rest time" by remotely taking over watch duties.
The remote-controlled unit usually remains in autonomous mode, with the operator taking control only when critical decisions need to be made.
The conference was also attended by representatives of the Polish maritime sector, including Bogdan Ołdakowski – Secretary General of the Baltic Ports Organization (BPO), Prof. Maciej Matczak from the Maritime University of Gdynia, as well as Marcin Osowski – Vice President for Infrastructure at the Port of Gdańsk Authority and Grzegorz Bławat – Project Officer at the Research and Technological Development Department at the Port of Gdynia Authority.
They talked about current projects focusing on automation, environmental care and infrastructure investments both in the port of Gdansk and Gdynia. Examples of such projects include, among others, the already implemented comprehensive yetiSense system for monitoring air pollution emissions in the Port of Gdynia, as well as the construction of a public ferry terminal, which will ensure efficient handling of cargo and passengers, and improve transport accessibility of the port.
AL