Green Ship Technology Award 2015 goes to Stena Line's methanol project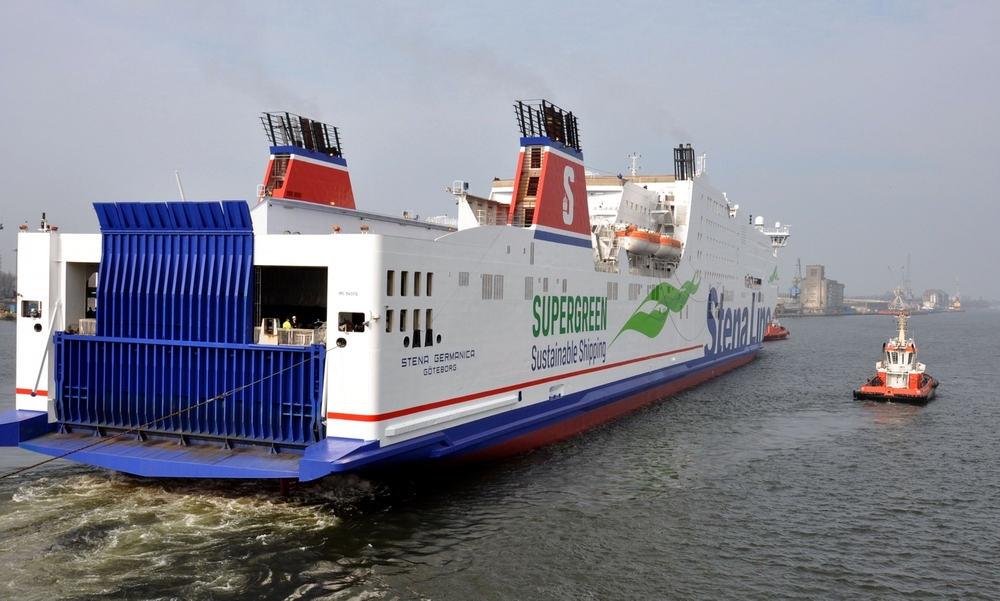 What is publicized as the world's first ship running on methanol – the large ro-pax ferry Stena Germanica, left the Polish Remontowa Shiprepair Yard on March 24, 2015.
Stena Line has received an award for its efforts in converting the Stena Germanica to run on methanol. The accolade "Shipowner of the Year" was awarded at this year's Green Ship Technology Conference (GST), held in Copenhagen on 11-12 March 2015.
The prize is awarded for "innovative new technology presented since 1 January 2014 that represents an advance for the marine environment" and the jury selected the conversion of the Stena Germanica on the grounds that it was "a strong 3rd alternative that is developing to meet the specific challenge of sustainable sea transport within the ECA". Green Ship Technology Award is a prize instituted by "Lloyd's List" (Informa) events to recognize efforts in maintaining the marine environment and mitigating the environmental effects of the shipping industry.
The conversion of Stena Germanica, which serves the route from Gothenburg to Kiel on weekdays, was performed by Remontowa SA in Gdansk, Poland. The 240-metre-long ferry is the first vessel in the world running on environmentally-friendly methanol.
"We are naturally delighted about the jury naming our methanol project as the winner of this year's GST Award. It is an important project, both for us as a company and for the entire industry, as we need more long-term sustainable fuel alternatives in order to remain competitive. We want to thank our partners Wärtsilä, Methanex, the Port of Gothenburg and the Port of Kiel", says Carl-Johan Hagman, CEO of Stena Line.
The conversion of the Stena Germanica's engines, performed at Remontowa SA, has involved collaboration between Stena Teknik and Wärtsilä. The technology is so-called "dual fuel" and uses methanol as the principal fuel, but with the possibility of using MGO (Marine Gas Oil) as a backup. The total project cost is around EUR 22 million and the project is being supported (co-financed) by the EU's "Motorways of the Seas".