PGNiG forecasts an annual increase in gas production of 600 million cubic metres by 2021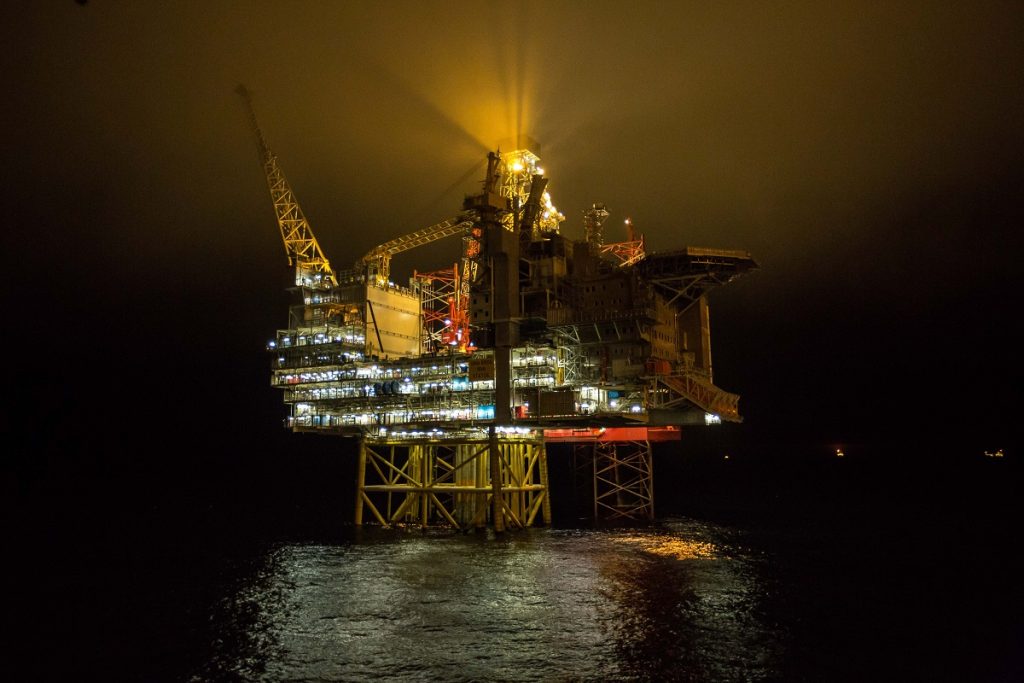 PGNiG forecasts that gas production will grow from 4.6bn cubic metres per year in 2019 to 5.2bn cubic metres in 2021. In its forecast published on Wednesday, the company also expects a decrease in oil production from Polish fields and an increase in production from Norwegian fields.
The forecast concerns the years 2019, 2020 and 2021, in which PGNiG plans to produce oil, respectively: The forecast concerns the years 2019, 2020 and 2021, in which PGNiG plans to extract, respectively: 4.6, 4.8 and 5.2 billion cubic metres of gas.
Gas production in Poland is expected
to amount to 3.9, 3.9 and 4.0 billion cubic metres, respectively. According to the company's assessment, it should be maintained at a stable level, inter alia, as a result of the inclusion of new wells into production.
In turn, production in Norway is to amount to 0.5, 0.5 and 0.7 billion cubic metres, respectively. The increase in 2021 will result from the incorporation of the Arfugl field into production.
Production in Pakistan at the end of 2019
will amount to 0.2 billion cubic metres and, as PGNiG stressed, will be lower than expected due to the delay in the construction of the gas pipeline by the Pakistani side. From 2020, higher production is expected due to the connection of new wells. It is to amount to 0.4 and 0.5 billion cubic metres in 2020 and 2021, respectively. Currently, 8 wells are connected to the gas transmission system. By the end of this year, PGNiG plans to complete the drilling and conduct field tests on two new wells and start drilling two more wells.
"We consistently focus on the development of our own production in Poland and abroad. Exploration and Production is the most profitable segment of the PGNiG Group's operations. At the same time, natural gas from its own sources is an additional guarantee of the country's energy security. – commented PGNiG President Piotr Woźniak.
According to the forecast of oil and condensate production presented by the company
it will amount to 1253, 1358 and 1404 thousand tonnes in the following years. According to PGNiG, during the forecast period, oil production in Poland will gradually decline with the progressing natural depletion of deposits.
In 2019, Norwegian oil production is expected to decline, also due to natural depletion. The planned commencement of production from the Skogul fields in 2020 and Arfugl and Duva in 2021 will contribute to a significant increase in production in 2020-2021, the company said.
PGNiG stipulated that these data do not include the volumes that could be derived from potential acquisitions related to the implementation of the strategy for 2017-2022 with a view to 2026. The Company stressed that it is conducting "intensive efforts to acquire new production assets" in order to import natural gas to Poland via the Baltic Pipe gas pipeline after 2022.
The gas pipeline will have a transmission capacity of 10 billion cubic metres per year
PGNiG plans that 2.5 billion cubic metres of this resource will be the company's own production.
"In Norway, we are focusing on optimising production from the currently exploited fields and accelerating investments related to the development of new ones. Each of our investments is carefully considered. We select only economically interesting offers, with a solid rate of return, which will significantly increase the output of the Capital Group at the Norwegian Continental Head. – said President Woźniak.
In 2019, PGNiG Upstream Norway made two acquisitions – it acquired a 20% stake in the Duva field on PL636 and PL636B licences and a 22.2% stake in the King Lear field in the North Sea on PL146 and PL333 licences. Currently, the company exploits 5 fields: Skarv, Gina Krog, Morvin, Vilje and Vale, and the investment activities are being carried out on the next 5 fields: Skogul, Arfugl, Duva, Tommeliten Alpha and King Lear.
wkr/ drag/
Photo: Øyvind Torjusen / Statoil