PGNiG's Norwegian subsidiary closer to drilling its first exploration well as licence operator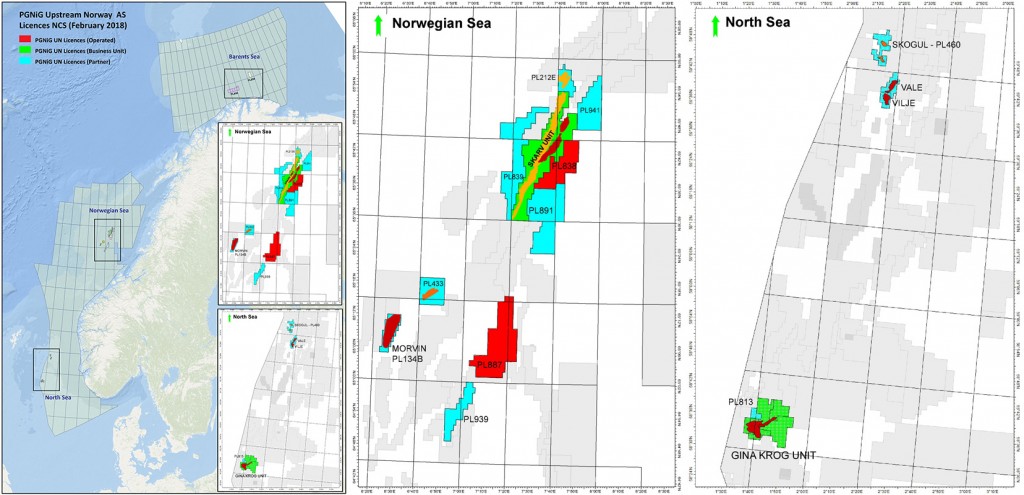 PGNiG Upstream Norway AS has acquired a detailed 2D seismic image, which will facilitate the selection of a drilling location in the Shrek prospect within the PL838 licence area. It will be the first well drilled by the PGNiG Group as a licence operator on the Norwegian Continental Shelf.   "On the Shrek prospect, PGNiG will exploit its E&P know-how and experience in the new role as the operator of a licence in the Norwegian Sea. It is important from the perspective of our diversification strategy, which envisages a major increase in own gas production in the region", said Piotr Woźniak, President of the Management Board PGNiG SA.
The main objective of the site survey was to examine in detail the geological profile of the drilling target. Analysis of the collected data will minimise the risk of drilling into shallow gas or brine pockets or glacial erratics, which could pose a serious obstacle to the drilling operations. The company plans to drill the well in the second half of 2019.
In addition to the seismic image, a survey of the sea floor was performed with a remotely operated underwater robot. It was used to identify ecosystems sensitive to the impacts of drilling operations and to detect any unexploded ordnance, shipwrecks and other potential obstacles.
The biggest challenge in marine seismic surveys is the weather. No survey can be carried out at wave heights exceeding 2.5 metres or the survey results will be compromised. Although the autumn season in the Norwegian Sea is marked by strong winds, PGNiG Upstream Norway took advantage of periods of good weather and managed to complete work under budget and ahead of schedule.
PGNiG Upstream Norway holds a 40% interest in the PL838 licence, and its partners are AkerBP and DEA Norge (each holding a 30% interest). The company is the operator on one more licence on the Norwegian Continental Shelf. In total, PGNiG holds interests in 21 exploration and production licences in the region. In accordance with its stated strategy, the PGNiG Group aims to increase natural gas production in Norway by 2.5 bcm annually after 2022. PGNiG's proved reserves on the Norwegian Continental Shelf total 83 mboe (data as at January 1st 2018).
rel (PGNiG)