New research vessel Skagerak already afloat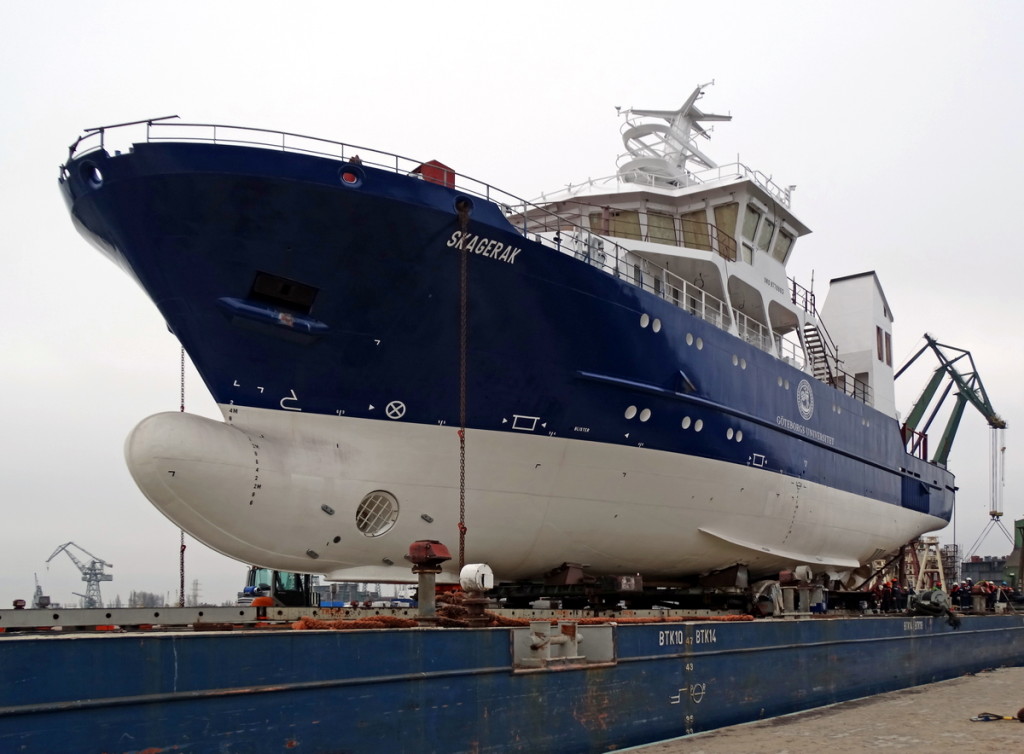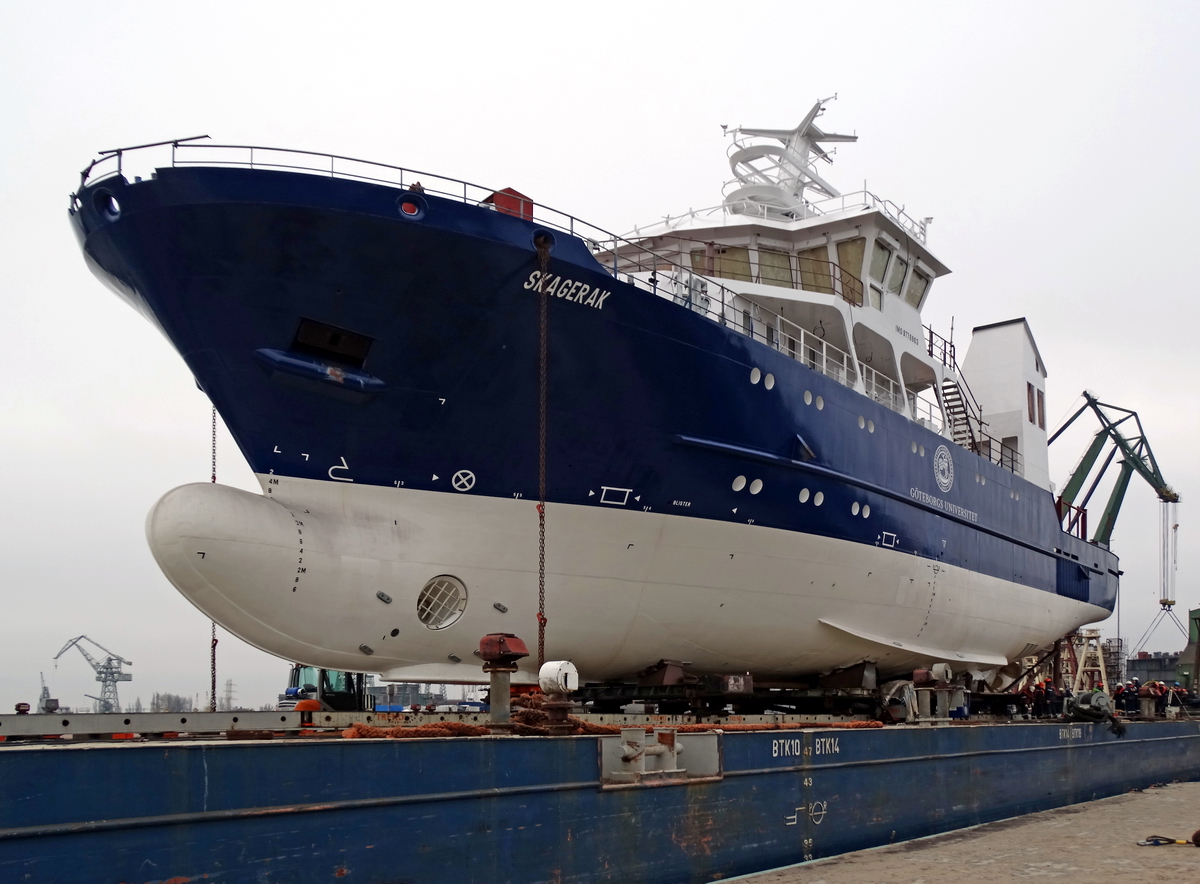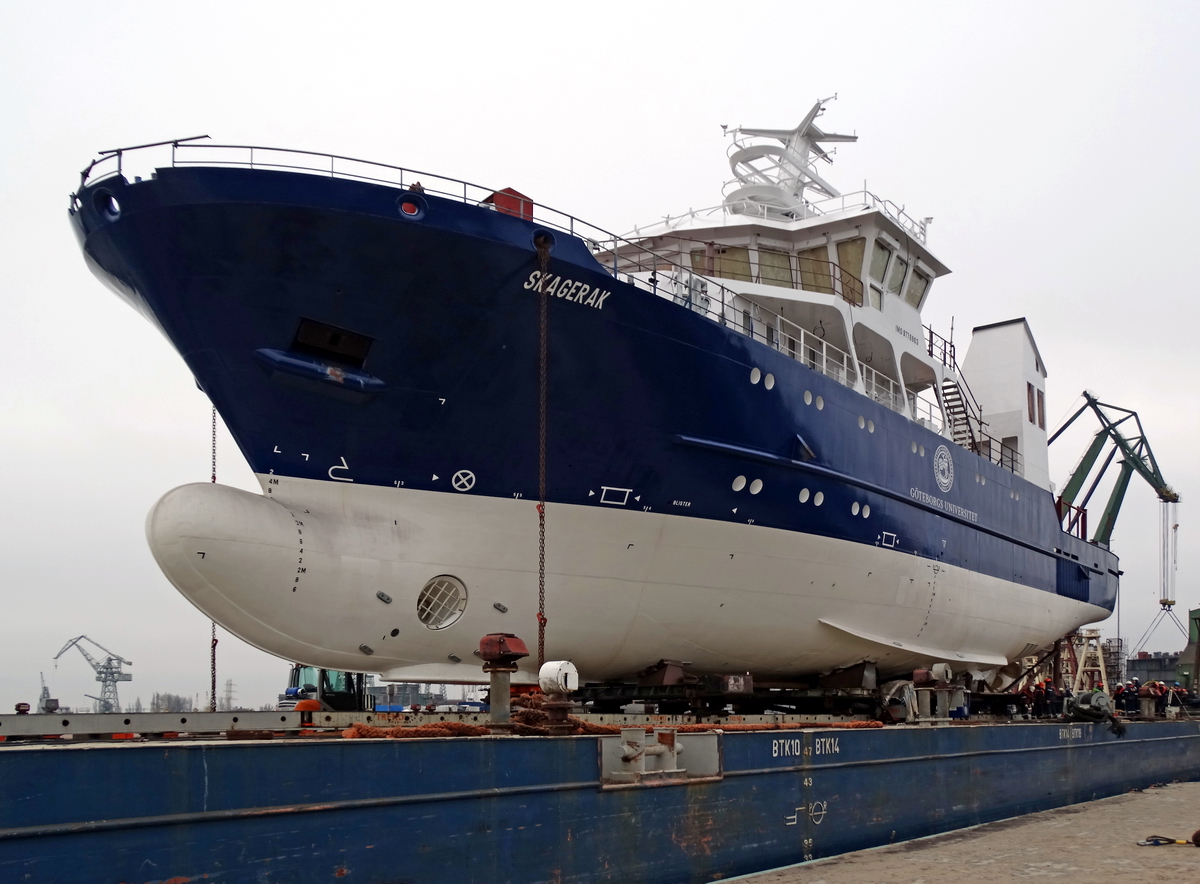 On December 16 and 17, 2016, the launching of the science research vessel to be named Skagerak took place at the premises of Nauta Shiprepair Yard in Gdańsk. The vessel is expected to be ready for delivery to the University of Gothenburg in Spring 2017. Prior to this, the ship will be fully equipped.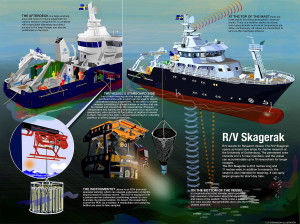 As the vessel had been constructed on the quay and not on the slipway, first she was skidded onto a pontoon-barge, and then towed to Remontowa Shiprepair Yard, where after submerging of the pontoon in a floating dock, the vessel gained buoyancy. The whole launching operation lasted for some twenty hours.
The vessel is being built for the University of Gothenburg, which ordered the new ship for research and education in November 2013. She will replace the 45-year-old ship Skagerak. The new Skagerak is larger than the old – one, yet will consume 40 percent less fuel.
Nauta started its construction in January 2015 by keel laying ceremony. The vessel is 45 m long and 11 m wide and have a displacement of about 800 tones. The ship gets a crew of five persons and have place for about 20 students and scientists.
The vessel will provide the university with a super-modern marine laboratory. It will make it possible to study large- scale process, such as how changes in the climate affect ocean currents and pH values, which in turn affect marine life. The vessel will be included in the university's environmental certification ISO 14001.
– The new vessel will open up for research that hasn't been possible in the past – says Pam Fredman from the University of Gothenburg.

rel (Nauta, University of Gothenburg), PBS, GL