Twin-hull catamaran research vessel christened in Gdynia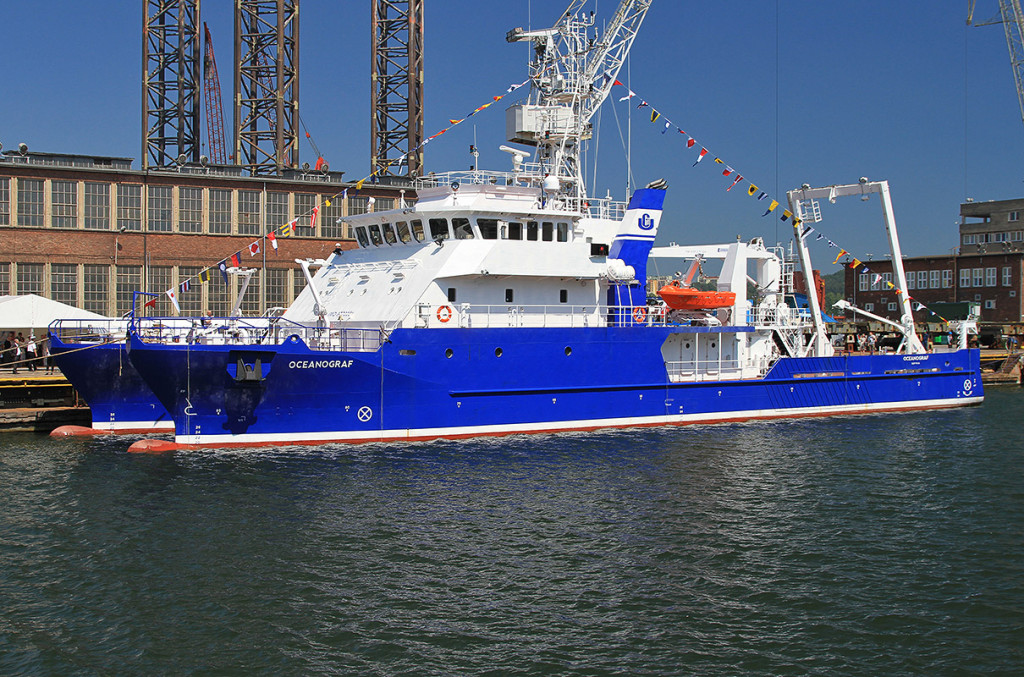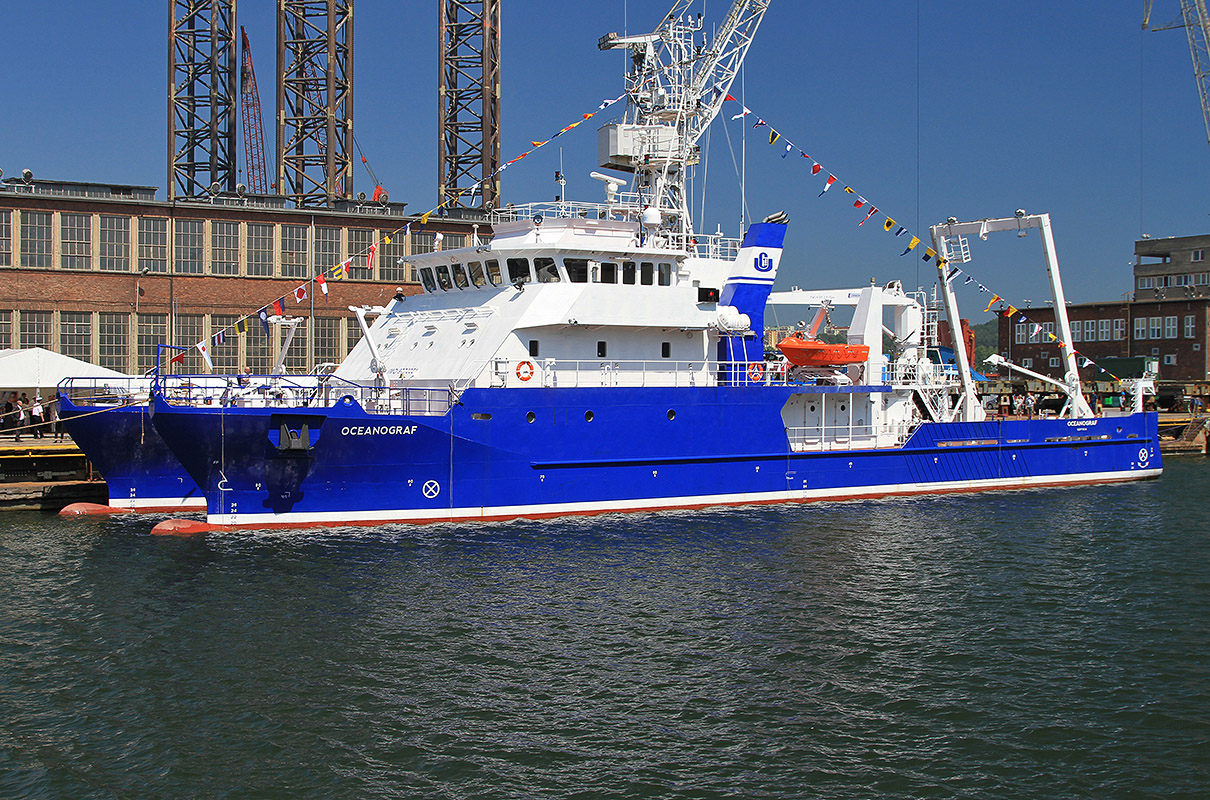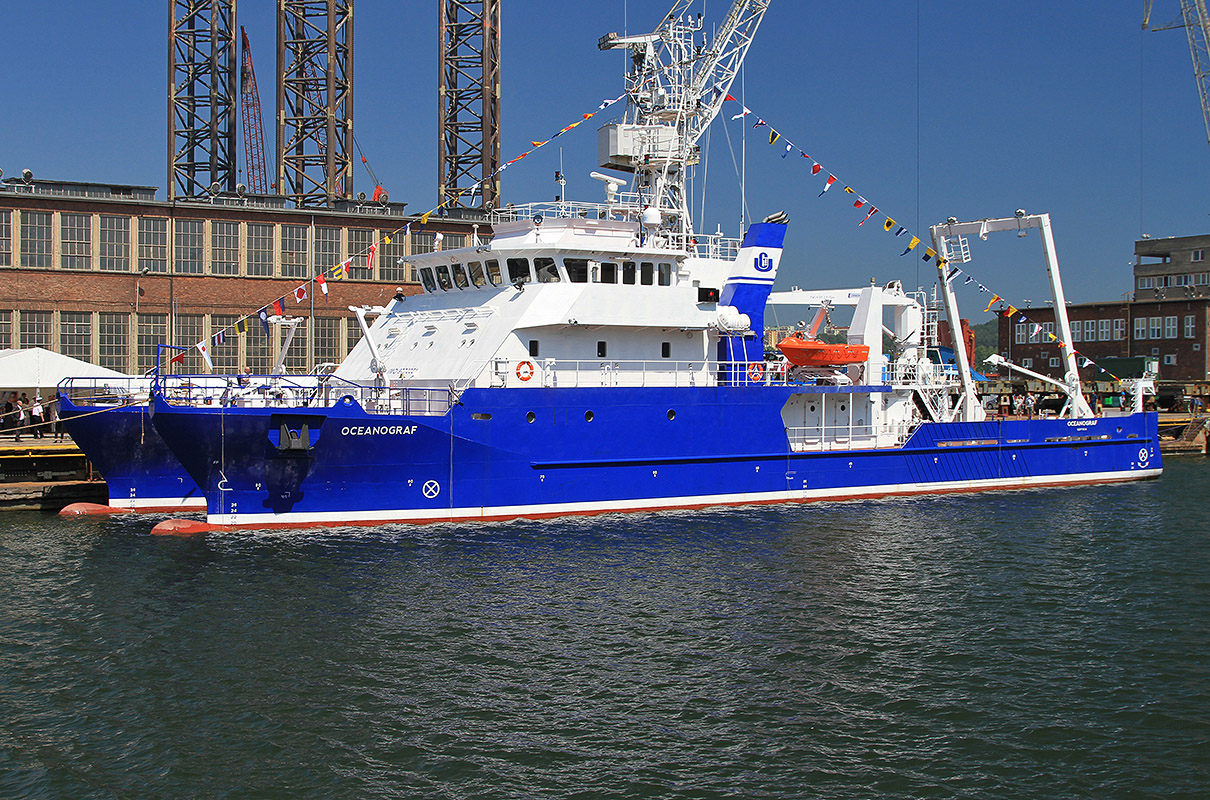 On 24th of June 2016 a christening ceremony of a catamaran research vessel Oceanograf  (Oceanographer) was held at the premises of Nauta Yard in Gdynia. The Oceanograf is one of the most innovative vessels under the Polish flag. She was ordered  by Institute of Oceanography, the University of Gdańsk.
The Oceanograf is 49.5 m long and 14 m wide and can reach speed of 12 knots. This special research vessel is intended for interdisciplinary (biological, chemical, physical and geological) research of Baltic environment and nature. Apart from laboratories and observatories a special seminar room is build on-board dedicated to students of oceanography and other departments. The unit was built under the supervision of the Polish Register of Shipping.
Owing to its special scientific equipment the Oceanograf is one of the most modern vessels under the Polish flag. Due to the wide range of research that will be carried out, it combines functions of different types of vessels. The twin-hulled construction minimizes the angle of tilt, what is especially important during research at the sea because every unintended movement of the vessel can interfere with measurements.
Now Nauta Shiprepair Yard is also building another research vessel  ordered  by the University of Gothenburg. The purpose of the vessel will be interdisciplinary research on climate change, water levels and the system of currents, all of which significantly affect the sea environment. The vessel will be highly maneuverable at low speed achievable by using combined diesel-electric power unit, due to kind of environmental research.
State-of-the-art technological solutions (i.a. the SRC system), causes lower of approximately 40%  fuel consumption. The discharge of liquids into the sea will be eliminated and the emissions of fumes reduced. In addition, due to the working environment, the noise and vibrations on the outside of the hull will be low.
pbs