MS Pride of York relaunched after refurbishment at Remontowa SA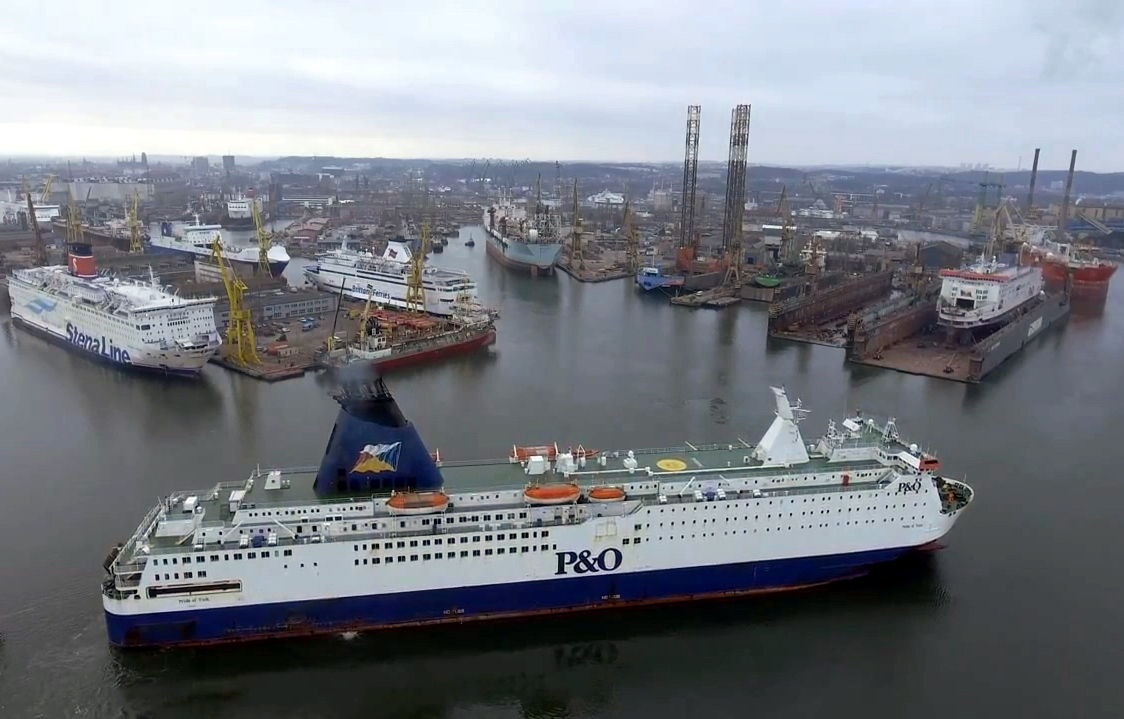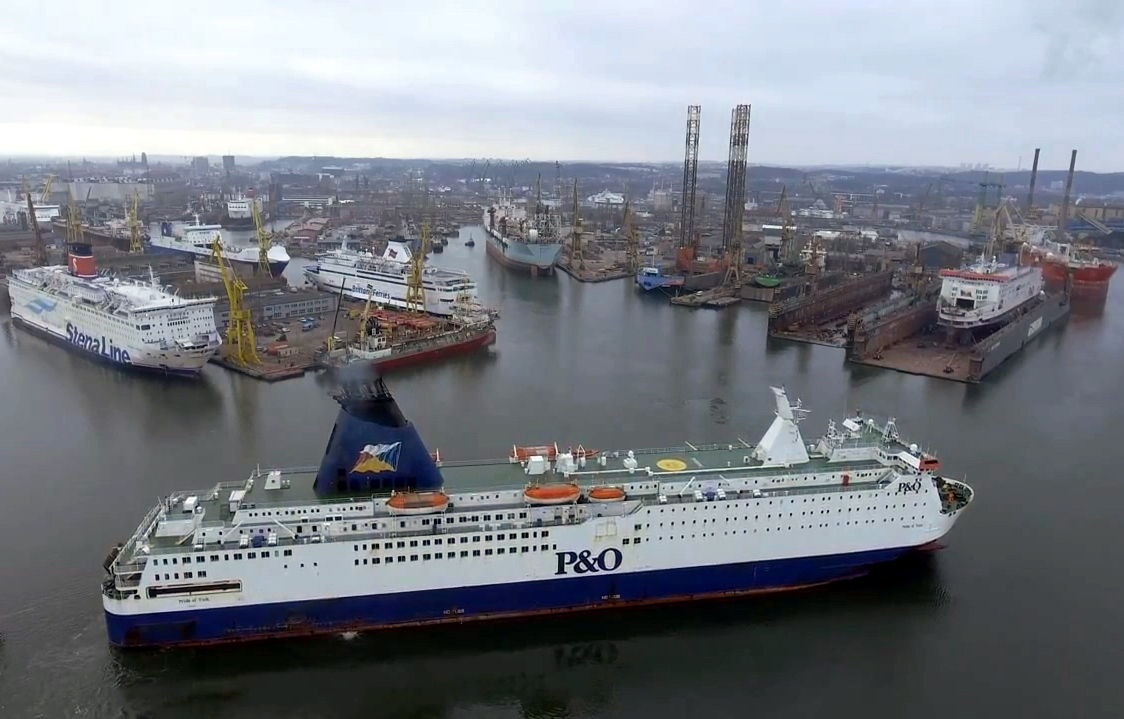 Zeebrugge-Hull route operating sister vessels the Pride of York and the Pride of Bruges, built in 1987, have recently undergone their refit worth GBP 8.5 m. The refurbishment of the 880-passenger ro-pax ferries at Remontowa Shiprepair Yard SA in Gdansk included major work on their physical infrastructure and passenger areas allowing for future operation into the next decade.
Read also: Two vessels operated by P&O Ferries to be upgraded at Remontowa SA
The Pride of York had undergone the intensive refurbishment since Jaunary 26 until February 16, when she left the Polish yard. Afterwards, the Pride of Bruges entered Remontowa SA. After completion of its repairs and upgrade the second ferry departed Gdansk on March 18.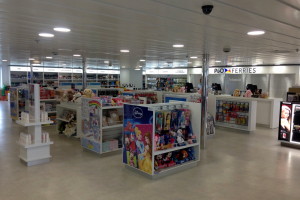 On March 22 at King George Dock in Hull P&O Ferries celebrated the relaunch of the Pride of York. Some business clients were treated to lunch, wine and also given a tour of the ship. Its sister vessel, the Pride of Bruges was expected to be relaunched from Zeebrugge after having a similar refit.
The Pride of York, originally build in Glasgow in 1986 and named the MS Norsea, was then refurbished in 2001 before being part of the service from Hull to Zeebrugge in 2003.
The ship of 31 785 GT, which can carry up to 880 passengers on its 12 hour sailing between Hull in the UK and Zeebrugge in Belgium, has benefited from a major refurbishment in Poland designed to improve the on-board freight facilities, shopping, dining and sleeping experience.
Passenger cabins have been further improved, while freight driver facilities, on-board shops (480 sq m) and the Brasserie – completely transformed. On board freight facilities, shops and bars have received hotspot wi-fi.
– We are delighted that this £8.5m relaunch has transformed freight driver facilities, on-board shops, Brasserie and improved the cabins for everyone who sails with us – said Janette Bell, managing director of P&O Ferries.
– Imagine stepping on board a ship which takes you to the continent in comfort and importantly provides you with a good night's sleep, whilst giving you time to relax over a meal and take advantage of some great shopping deals. It is the ideal package for tourists who don't want to endure a budget airline and for freight drivers who want to relax overnight and reach their destination on time in the morning – she emphasized.
P&O Ferries which has been heavily promoting Hull as a launch destination to Europe, described the investment as a "major boost for North Sea travel" which will secure the future of the tourist and freight services "into the next decade".
– We aim to enable as many tourist customers as possible to experience and enjoy our new ships for themselves. This year, we are offering 33 mini-cruises to destinations such as Bruges, Ostend and Ypres – Janette Bell added.
Some other Polish companies also took active part in upgrading of the two North Sea operating ferries at Remontowa as subcontractors. Szczecin – based Uni-Mebel was in charge of works on deck no. 5, while deck no. 6 was serviced by Majkbat.
Besides upgrades to passenger spaces and facilities, Remontowa SA has also performed an extensive range of docking and maintenance works.
It is worth mentioning, that two other ferries operated by P&O Ferries apart from the above mentioned ones have been also recently repaired at Remontowa SA in Gdansk.  The Pride of Canterbury repaired in January was followed by the Pride of Burgundy that entered the yard at the end of February 2017.
GL, PBS, rel (P&O Ferries)
---
Below: A video showing the refurbishment works on board Pride of York at Remontowa SA in Gdansk