Malik Arctica ice-going supply vessel delivered to RAL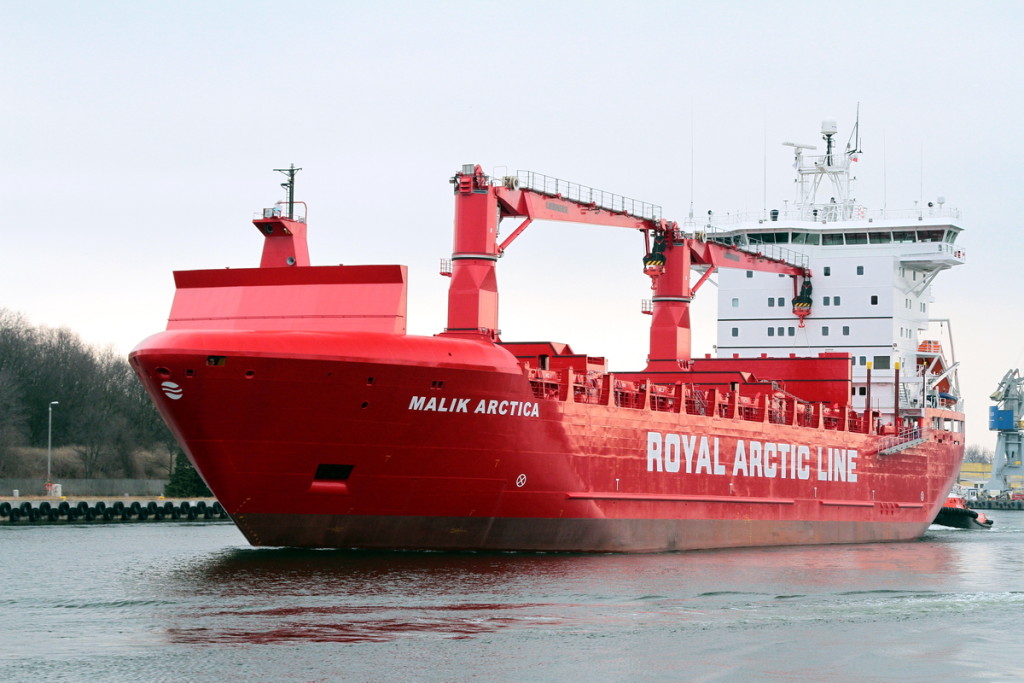 On 16 March 2017, the Malik Arctica arctic ice-classed supply vessel built at Remontowa Shipbuilding SA for Greenland's Royal Arctic Line (RAL) left the Polish Gdansk – based yard heading Denmark. The vessel had been officially delivered to the Owners on 16 February, but remained in the yard for a month prior to its reparture.
Malik Arctica is one in a series of ice-going supply vessels destined for RAL. The 606 TEU and DNV GL classed ship is a slightly modified sister to Mary Arctica, previously delivered by Remontowa Shipbuilding in 2005. The new vessel is expected to replace the 1984-built Arina Arctica.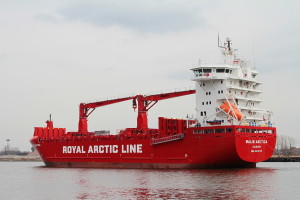 The ship will be deployed in Atlantic route, as a feeder ship for Greenland (connecting mainly Aalborg and the Greenland capital of Nuuk, the company's hub port). As an important and long-mooted part of the development of the country's transport infrastructure, a new container terminal is under construction at Nuuk that is expected to open by 2017.
It's worth recalling, that in 2016 RAL took delivery of two 36 TEU vessels, Ivalo Arctica and Minik Arctica, to be included in the daily operations. The two smallest ships, built to PC6 polar ice class criteria and featuring some passenger capacity are destined to replace the old "village vessels" and will be busy in the settlements supply year round.
In fact all five ships from the series designed at Remontowa Marine Design & Consulting marry a geared container-carrying configuration and resupply or feeder role with an icebreaking capability and hardening for regular duties in harsh conditions with temperatures as low as minus –40°C.
According to Maritime Denmark,  Royal Arctic Line expected a marginally lower level of activity for the northbound volumes in Greenland in 2017 compared to 2016, while on the southbound volumes expected an increase of 5 per cent. The new ships along with a new port in Nuuk will have a significant impact on economic development in 2017.
Malik Arctica, which is the last ship from the shipyard in Poland, delivered in February 2017 will be in operation from mid-May 2017.
GL, PBS
---
Below: A video showing the Malik Arctica vessel while being towed out of the Port of Gdansk.