Remontowa Shipbuilding to build hybrid ferries for London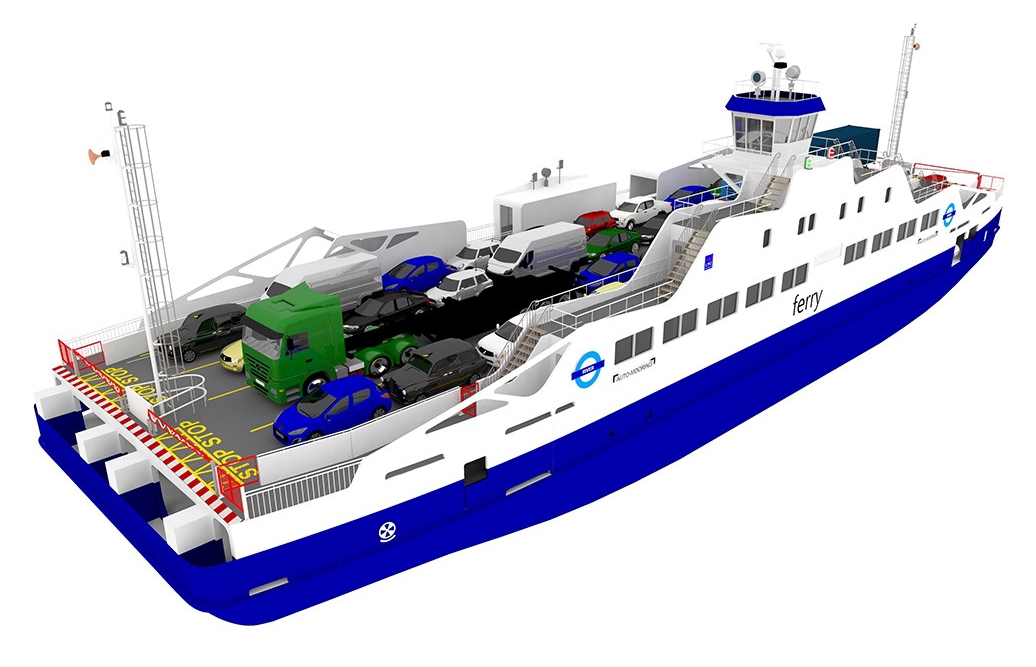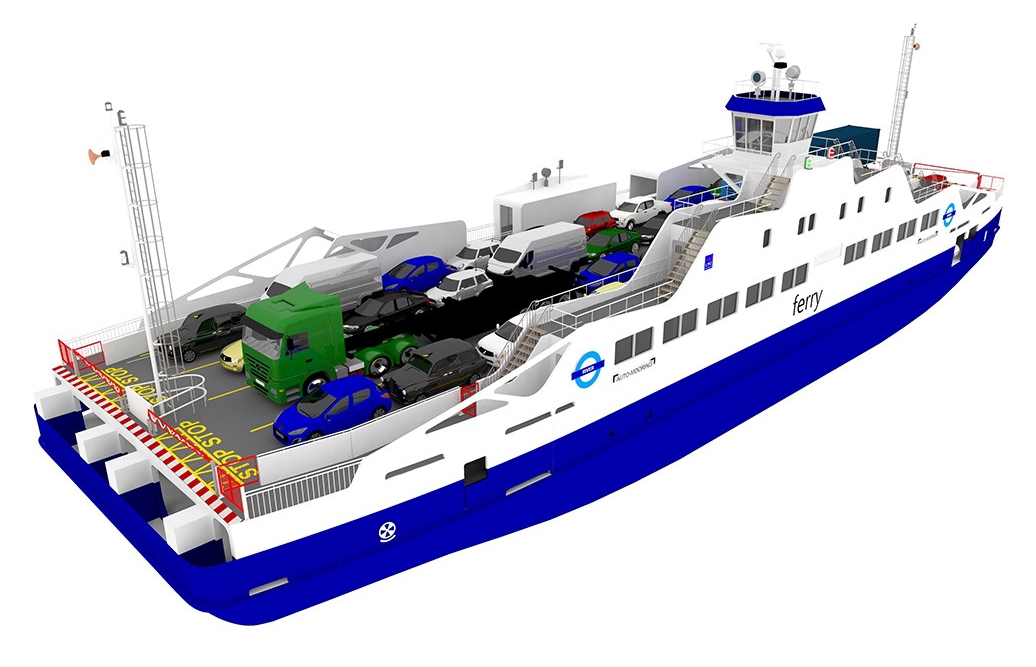 Remontowa Shipbuilding  revealed, that on 30th September 2016 the yard had signed a contract for the construction of two diesel electric hybrid propulsion car passenger ferries for British owner – Transport for London.
The new vessels will be operating the Thames crossing in the district of Woolwich carrying over a million vehicles and 2.6 million passengers a year. They will be built according to LMG 60-DEH design developed by LMG Marin and will comply with rules and regulations of Lloyds Register of Shipping and the Maritime & Coastguard Agency. Briggs Marine Contractors, who operate the Woolwich Ferry service under a long term contract with TfL, will be providing the owner's plan approval and build supervision for TfL, supported by Keel Marine.
This crossing being subject to side tide flow of more than 4 knots, a strong focus has been given on the high maneuverability capabilities of the LMG 60-DEH as well as high redundancy of all machinery.
The new ferries have been specifically designed to match the refurbished linkspans at Woolwich and will replace the current three vessels built in 1963. The new ferries will be equipped with 210 lane metres of vehicle deck space with dedicated cyclist accommodation separated from foot passengers. The vessels will be licensed to carry 150 passengers.
The vessels' propulsion system has been designed around the principles of maximum efficiency, inbuilt redundancy, high reliability and low operating costs. Each vessel will be equipped with four azimuth thrusters powered by vertically mounted permanent magnet motors.
The two new ferries will feature a hybrid diesel-electric propulsion. The Lithium-Ion battery pack will allow for significant fuel savings. Two diesel generating sets will be installed. In normal operation only one will be running at a near constant load with the battery installation providing the peak power demand for the crossings. When the propulsion power demand is low the excess generated power will be used to recharge the batteries.
This novel hybrid system provides numerous advantages and in particular by reducing the number of engine running hours and also by ensuring that the diesel generator is constantly running at optimum load it enables emissions to be minimized.  To further reduce emissions the generating sets will be fitted with an Exhaust After Treatment system comprising of both an SCR (Selective Catalytic Reduction) and DPF (Diesel Particulate Filter) making these vessels the most environmentally friendly ones to be operated on the River Thames.
According to LMG Marin, this solution will lead for fuel savings of more than 15% compared to a conventional modern propulsion solution, and to CO2 and NOx emissions reduction. The shore terminals will be arranged with a system that allows for automatic mooring such that the power to the thruster units can be reduced to zero when the vessel is in the berth.
This contract was awarded following a public EU tender announced by Transport for London in 2015 in which Remontowa Shipbuilding finished ahead of reputable shipyards from (among others) Spain, Germany, Finland and the Netherlands. Transport for London (TfL) was established in 2000 and is the integrated body responsible for London's transport system.
Both ferries are expected to be delivered in the Fourth Quarter of 2018.
PBS, rel (LMG)