Maersk Assister AHTS upgraded at Remontowa Shiprepair Yard SA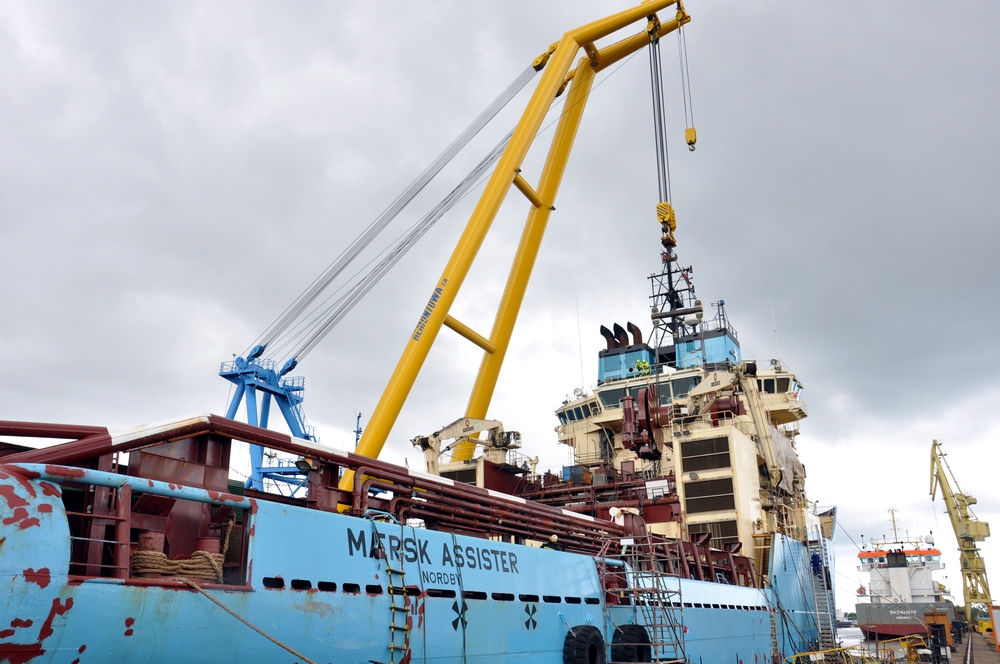 Danish AHTS Maersk Assister has arrived to Remontowa essentially to have one major modification done – to get a new, back-up winch. The new major item of equipment has been installed on deck "D".
The powerful, Maersk Supply Service operated, offshore tug had arrived to Remontowa with 129-tonne spare winch temporarily stowed starboard on main deck. Late May, with use of the Yard's own sheerleg floating crane REM-220, an operation to move and place the winch on its final place of installation, on the upper deck, was performed.
Furthermore, additional equipment was installed, accompanying the winch itself, such as cable spooling guide runner, guiding roller and a smaller, 26.5-tonne winch. The ship's additional winch has been placed on a new foundation fabricated and installed at the yard.
Maersk Assister is the 2000, German yard PS Werften Stralsund built anchor handling tug / supply vessel (AHTS). The ship features 90.3 m overall length, 24.2 m beam and 5010 t deadweight at 5.9 m (7.80 m max) draft and is equipped with an A-frame aft. The A-class ship series, represented by the powerful Maersk Assister, deliver bollard pull of 257 up to 282 t with main propulsion rated at 23,500 BHP.