Keel for the SIGINT type ship of the Dolphin program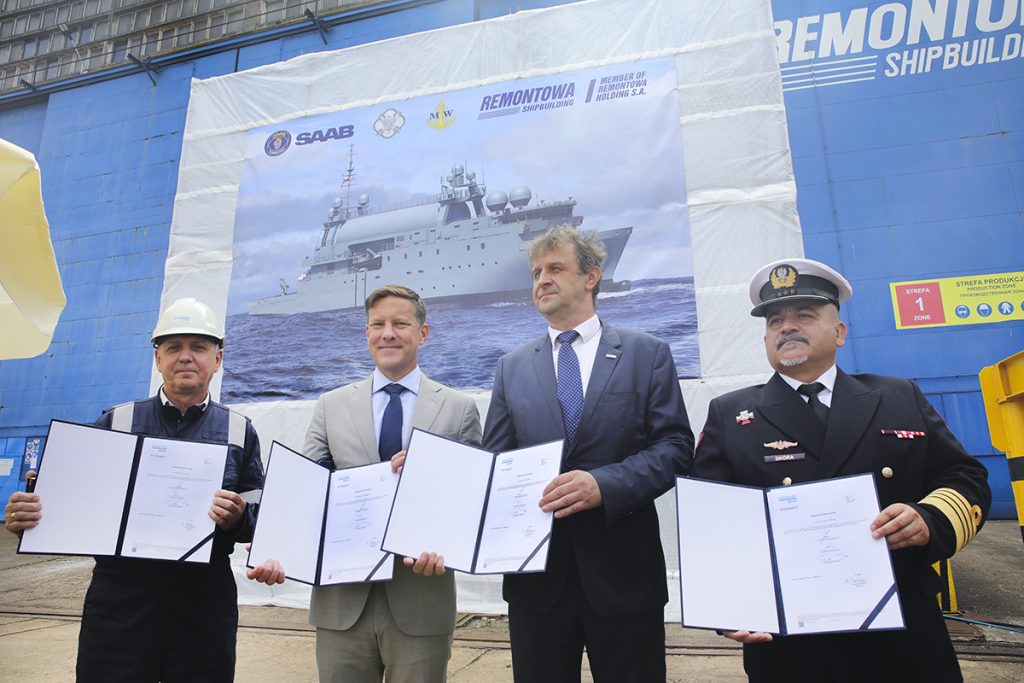 Another important ceremony took place at the Remontowa Shipbuilding S.A. shipyard. Today, i.e. on the 27th of March, the keel was laid for the construction of the first of a series of two SIGINT (signal intelligence) type radio-electronic reconnaissance ships for the Polish Navy. She will be named ORP Jerzy Różycki – in honour of the prominent Polish mathematician who contributed to the breaking of the German Enigma code.
The construction of the two radio-electronic reconnaissance ships was commissioned by the Swedish company Saab Kockums AB, which signed a contract with the Polish Armament Agency in 2022 for the design, construction, delivery and logistical support of two radio-electronic reconnaissance ships, under the program codenamed "Dolphin". The ships are designed for intelligence acquisition in the full range of the Polish Navy's tasks.
Remontowa Shipbuilding S.A. in Gdansk will build complete vessels, fitted with all equipment and systems. It will also conduct all necessary tests, including the full range of HAT (Harbour Acceptance Tests) and SAT (Sea Acceptance Tests). The Ordering Party will then retrofit the ship with specialized intelligence systems at Remontowa Shipbuilding in cooperation with the Polish shipyard.
Once handed over to the Ordering Party, the ships will replace the Project 863 radio reconnaissance units currently in service by the Navy: the ORP Navigator and ORP Hydrograf, built in 1975 and 1976 at the Northern Shipyard in Gdansk, which presently operates under the name of Remontowa Shipbuilding.
Photos: Sławomir Lewandowski / PortalMorski.pl
Source: RSB