Golden Anchors 2019 – top products and services presented by BALTEXPO exhibitors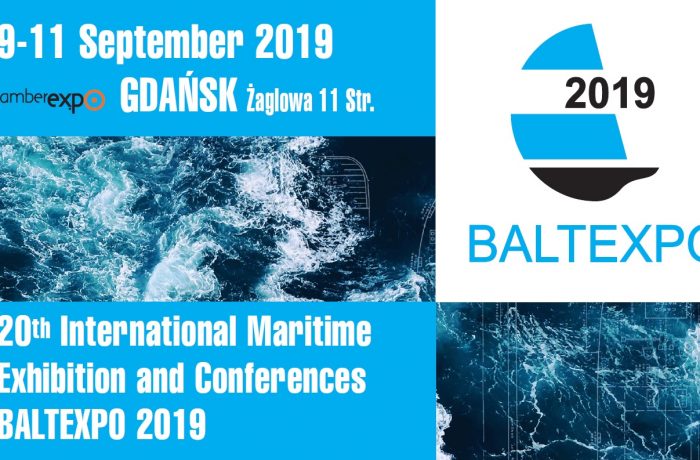 Next month, on 9 September 2019, at 11.30 am, we should meet the winners of this year's "Golden Anchor" fair awards, traditionally presented during the International Maritime Fair BALTEXPO. The award ceremony, similarly to 2017, will be held as part of the official opening of the fair and will precede the opening debate – this year under the title "Shipbuilding and ports – what role for the state".
In the previous edition of BALTEXPO "Golden Baltexpo Anchor 2017" in the "Product" category, Remontowa Shipbuliding SA was awarded for a series of three modern dual-fuel ferries: Salish Orca, Salish Eagle, Salish Raven. It is one of the most innovative and modern ferries in the world, entirely designed and built in Poland. In turn, the "Golden Baltexpo Anchor 2017" in the "Service" category was awarded to DNV GL Poland Sp. z o.o. For "drone inspections" – a unique way of inspecting ships, born in Poland and used for the first time in Poland. One distinction was also awarded to the Faculty of Mechanical Engineering of the Gdańsk University of Technology for "a two-purpose submarine vehicle" intended for patrol purposes related to critical infrastructure. The jury awarded the award for work on the vehicle, its innovativeness and functionality, and above all for the Polish perspective technical thought.
For companies this is the last ringtone to enter their products in the "Golden Anchor" 2019 competition – it should be done using the forms provided by the organizers, the Management Board of Warsaw Fair S.A. (e-mail: baltexpo@ztw.pl ).
BALTEXPO International Maritime Fair is the largest in Poland and one of the most prestigious events in Europe devoted to maritime economy, organized every two years continuously since 1982. This year's fair (9-11 September 2019) is the 20th anniversary edition of this event. Among the leading themes of BALTEXPO 2019 were the construction of coastal and offshore infrastructure, offshore wind energy, new opportunities for the development of shipbuilding and LNG. Detailed information about BALTEXPO, including the conference programme, can be found at www.baltexpo.ztw.pl
rel (Management Board of Warsaw Fairs SA)