Futuro Boats' debut at the biggest yacht exhibition in Poland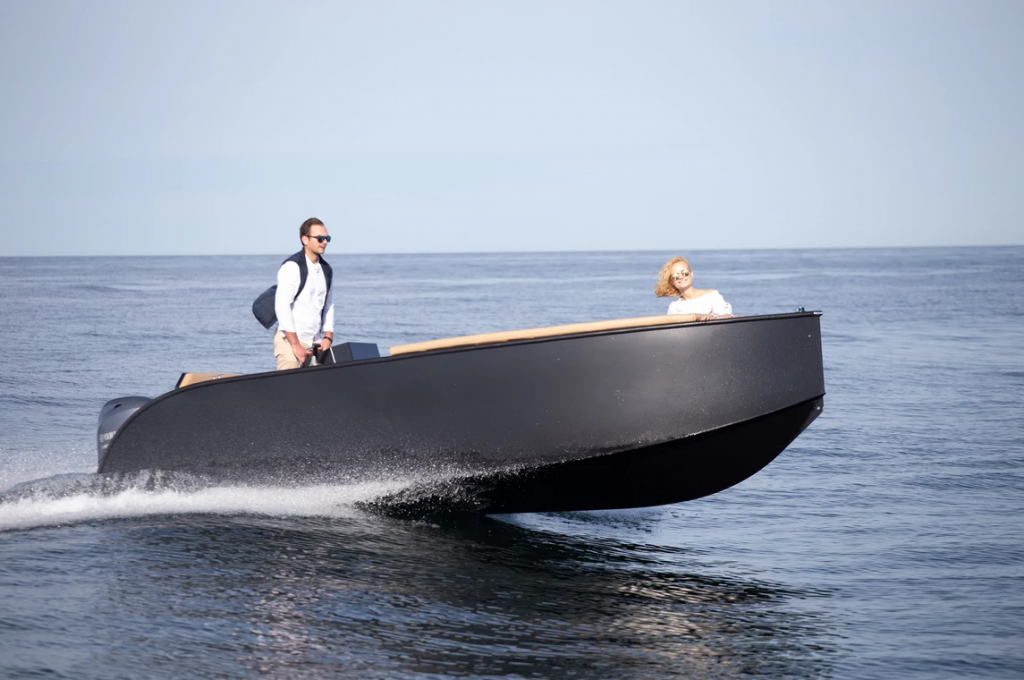 The Marina Gdynia marina, from 18th to 21st July, hosted the Wind and Water Summer Water Sports Fair. It was the 14th edition of the largest exhibition of the most beautiful yachts, houseboats and luxury motor boats on water in Poland, including debutants from Futuro Boats with a prototype of a small but eye-catching boat.
Shapely, minimalist, but at the same time impressive – this is how in a few words you can describe a prototype motor boat of a young, experienced and energetic duo from the Tri-City. Engineers Maximilian Kreft and Marcin Zając designed the prototype themselves and made the last button of the construction.
– The idea for the project of this motorboat appeared in Holland – admitted Marcin Zając.
– We worked with Max in a Dutch shipyard, where we gained a lot of experience in designing and building large steel and aluminum structures. Then we decided to face this type of task ourselves. An idea was born to build our own motorboat, designed for recreation and fun, which would meet our requirements – he added.
An eight-person boat made of durable marine aluminum is 5.5m long, 2m wide and 0.2m submerged, with a choice of internal combustion and electric engines.
– The first assumption was that it had to be aluminium and black (laughs). What distinguishes it? First of all, the shape of the hull and the nautical properties themselves. The material it is made of makes it lighter in comparison to units of similar size made of laminate – continued Marcin. – In this prototype motorboat we installed a small, 50 horsepower engine, thanks to which we can accelerate up to 23 knots. It is manoeuvrable and quickly glides, which was confirmed by experienced skippers who tested it.
Why aluminium? As the Futuro Boats duo explains, a good strength-to-weight ratio makes the boat faster, more economical and, in principle, maintenance-free, and easier to repair in the event of damage. Not without significance is the fact that during the production process 100% of the waste is recycled.
– Sales are directed to the whole world, and in particular to the Netherlands, where our motorboat could be an excellent means of transport on canals, and Scandinavian countries with difficult sailing conditions.
On the Futuro Boats website you can already see a visualization of the next project of a 12-metre fast motor boat.
– This was our first trade fair and we are very satisfied with it. We met with positive feedback from many experts, expanded our network and started talks with potential customers. On the quay where our prototype was moored, a lot of people stopped and took pictures, which allows us to believe that we have aroused interest and we hope that it will bear fruit in the future.
This year's Fair was visited by more than 11000 people and was attended by almost 130 exhibitors. In the Gdynia Marina you could admire about 120 units.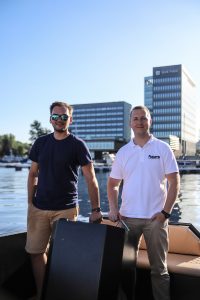 Agnieszka Latarska
Photo: Lab17 Photography, Piotr Rudzki