The winners of the "Innovative Maritime Economy 2016" awards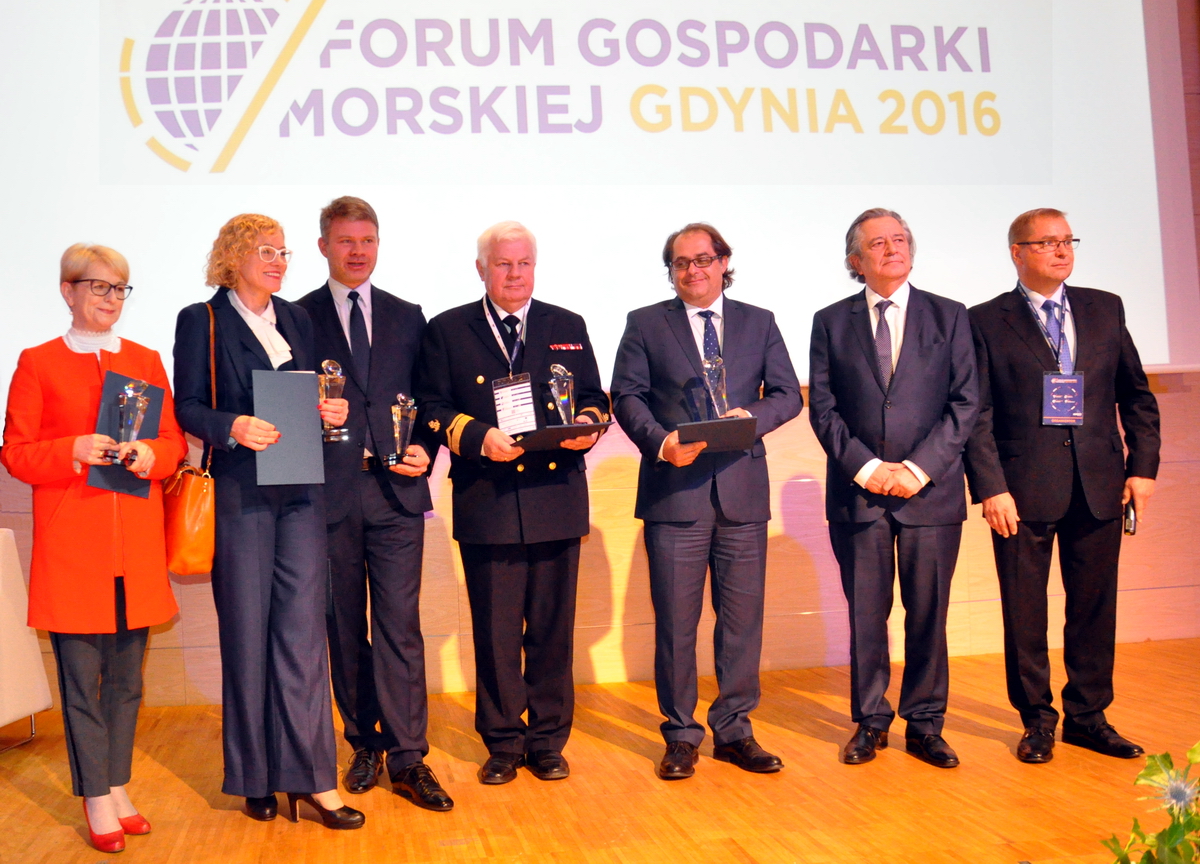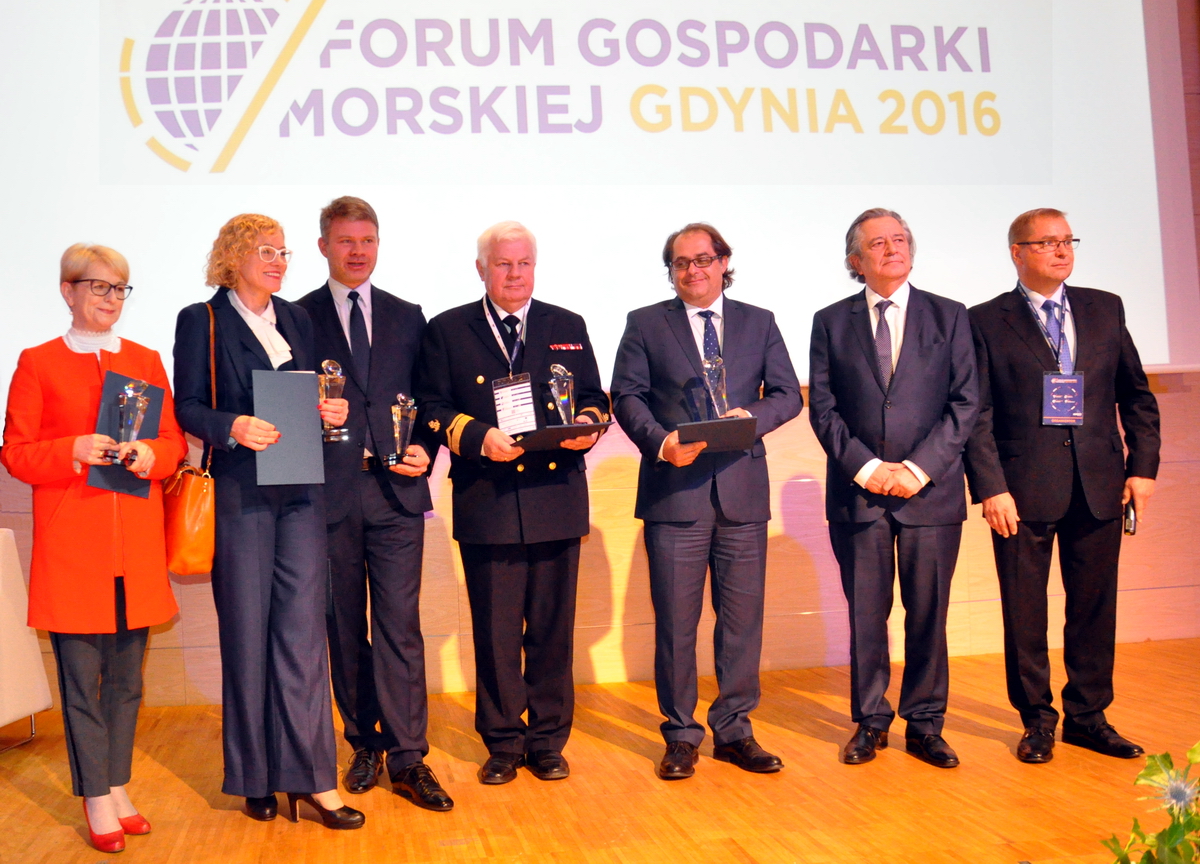 On October 14, 2016, the 16th Maritime Economy Forum was held in Gdynia. This very important event has been present on the business map of Pomerania for 16 years.
The Maritime Economy Forum is a modern platform for exchanging experience and knowledge, stimulating creative discussions and meetings of specialists from different branches of the maritime economy. This brings the focus of the Forum on practical considerations, which are relevant to the business competitiveness and potential development of the maritime economy and Baltic ports. Participants of this year's Forum attended four discussion panels: "Maritime Industries", "Seaports", "Maritime Logistics" and "Ship Management".
During the event, special statues were handed over to winners of the 2016 edition of the "Innovative Maritime Economy" awards.
The awards founded by Mr Piotr Soyka, chairman of the board of Remontowa Holding, aim to publicize achievements of Polish shipbuilding industry and raise the awareness of this sector as an important, successful and further developing part of Polish economy. The "Innovative Maritime Economy" statuettes, in shape resembling large diamond, are awarded by the Jury, consisting of the Association of Polish Maritime Industries Forum Okrętowe's board members, the employers' organization, being a member of SEA Europe.
The jury granted the awards in 2016 in five categories:
Innovative project – for the world's first con-ro vessel with innovative LNG propulsion, allowing for innovative layout of cargo space as well as achieving very good energy effectiveness factor to Wartsila Ship Design Poland Sp. z o.o.
Innovative product – for a self-elevating, self-unloading barge Zourite, destined for the construction of one of the world's longest offshore flyovers – to Crist shipyard.
Innovative technology – for creating innovative technology of subsea operations on offshore wind farms, owing to an innovative cable laying vessel – to Remontowa Shipbuilding SA.
Innovative undertaking – for the development of the organizational and educational concept of The Academy of Fishery and Marine Sciences in Moçâmedes in Angola, including academic programs and laboratory tests – to Gdynia Maritime University (Akademia Morska w Gdyni).
Personality – for efforts taken, aiming at rebalancing of the competitiveness opportunities for Polish shipbuilding industries – to Marek Gróbarczyk, minister of Maritime Economy and Inland Navigation.
PBS, GL