First of the arctic service vessels for RAL delivered from Remontowa Shipbuilding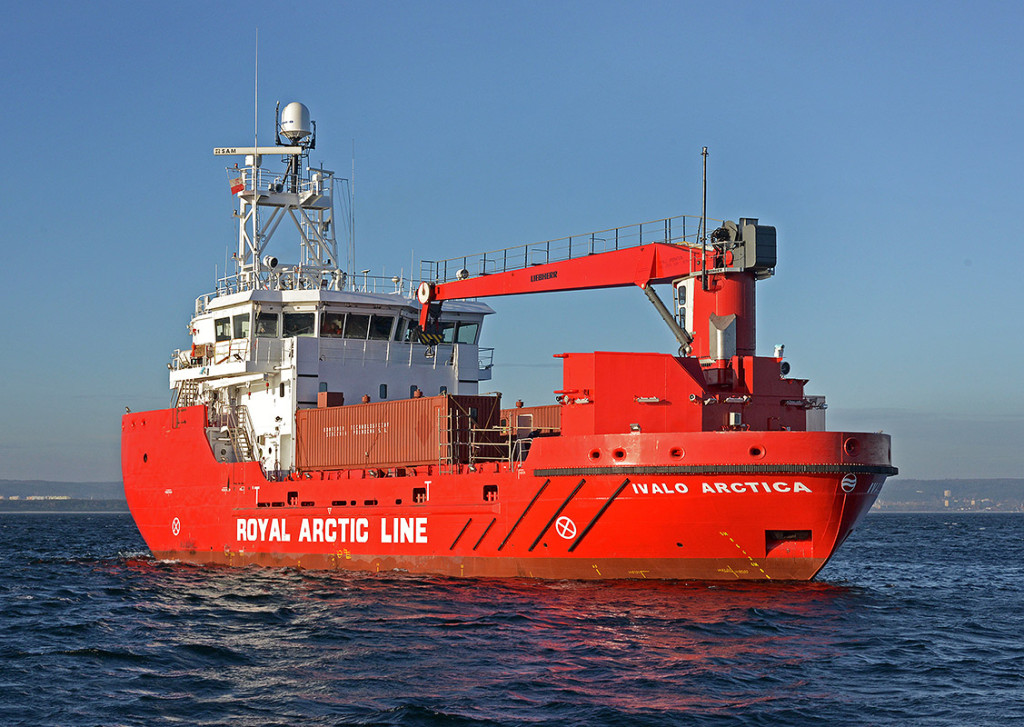 As announced by the Greenland based owner, Royal Arctic Line (RAL) formally took delivery of the first of five vessels on order from Remontowa Shipbuilding, member of Remontowa Holding capital group, on March 23, 2016. A few days later, on March 29, Ivalo Arctica departed the yard and the port of Gdansk, heading for Aalborg first, for some supplies and planned crew training and ship familiarization, then to Nuuk in Greenland, where the christening ceremony is about to take place.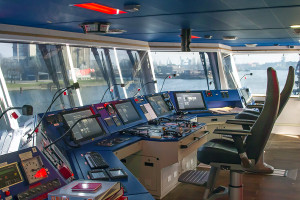 The ship in question is the arctic service container / supply vessel (yard's newbuilding no. B202/1, RMDC 2880 ACV 36 TEU design). In RAL's nomenclature the ship of the B202 type is also known as bygdeskib, which means the ship for servicing small settlements (which are scattered over the Greenland coastline).
Ivalo Arctica is the first of the two smallest vessels from the contract covering five ships for Danish (Greenland) owners Royal Arctic Line (RAL).
Let us recall October 2013, when the contract was sealed for the construction of five ice-classed container and supply ships in three various sizes and designs, destined for Greenland's Royal Arctic Line (RAL). According to the contract, Remontowa Shipbuilding SA was to build one 606 TEU vessel for RAL's international services, as well as two approximately 108 TEU ships and two 30/36 TEU ships for the carrier's Greenland coastal routes.
The ship will be deployed in Atlantic route, as a feeder ship for Greenland (connecting mainly Aalborg and Greenland's Nuuk in regular service), and – similarly to its predecessor Arina and sister Mary – will be used for special tasks such as East Coast, US Thule Air Base and Antarctica research bases supply.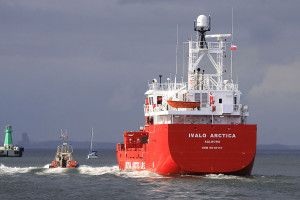 Two medium-size ships within RAL – Remontowa contract scope will feature 108 TEU capacity each. The ships will replace Pajuttaat and an annually chartered vessel and will mainly engage in the supply of North Greenland.
The two smallest ships, featuring 36 TEU capacity each and small passenger capacity, are destined to replace the old "village vessels" and will be busy in the settlements supply year round. The first of these smallest ships is Ivalo Arctica delivered recently.
In fact all the five ships are kind of a crossover between supply ships, geared containerships and icebreakers. They will have to meet the demands of harsh climate conditions including temperatures falling to as low as minus 40 degrees C.
The new arctic supply container-ships (of RMDC 2880 ACV 36 TEU design) have been designed at Remontowa Marine Design, member of REMONTOWA Holding and are DNV GL classed. Principal particulars of the B202 type vessels (represented by Ivalo Arctica): length over all 45.35 m; length b.p. 42.83 m; beam 12.80 m; depth 6.10 m; max draft 3.50 m; deadweight 650 t; container capacity 36 TEU; main engine power 1 × 1050 kW; four blade c.p. propeller 2.1 m diameter; service speed 10.0 kn; generating sets 2 × 370 kW; harbour / emergency gen set 1 × 200 kW; bow tunnel thruster 1 × 200 kW; stern tunnel thruster 1 × 200 kW; crew 8 persons; classification DNV GL; class notation +1A1 General Cargo/Container Carrier PC6 TMON E0 NAUT-AWDG-P BIS CLEAN DAT (-35°C) HULL – PC5
PBS