First ferry for Estonia launched in Poland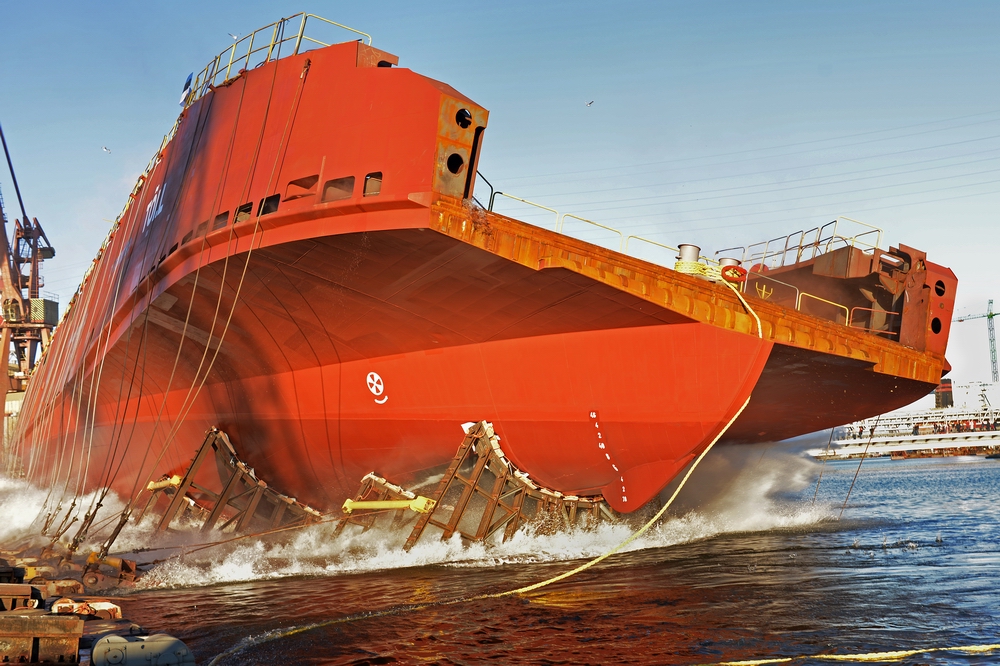 The Remontowa Shipbuilding SA yard, member of Remontowa Holding capital group, successfully launched the first one of the two ferries being built for TS Laevad OU, a subsidiary of the Estonian state-owned company Port of Tallinn, on December 29th.
The ferries are being built for the connection between the mainland and the Saaremaa and Hiiumaa Islands. The ceremony of the first ship launching was attended by large delegation from Estonia, led by the secretary general of the Ministry of Economy, Merike Saks and by media, including the Estonian TV.
The construction of the ferry, (newbuildings no. B616/1), namely – the first steel cutting, took place in February 2015, while the keel was laid on April 30. The construction of the second ferry (B616/2) commenced on May 19, 2015.
In 2014 the Port of Tallinn signed contracts on the construction of two new passenger ferries for the routes between mainland Estonia and large western islands with Polish, Gdansk based, Remontowa Shipbuilding. The shipyard won the tender due to its vast experience in construction of passenger ferries as well as good reputation enjoyed by the company among European and American Owners.
The 114 meters long vessels will accommodate 150 passenger cars or 12 road trains and have passenger places equipped with safety devices for 600 passengers. The new ferries are designed by the Norwegian company LMG Marin and Remontowa Marine Design Ltd., the Holding's in-house design office. The ships are double-ended, modern car and passenger ferries, the most advanced diesel-electric driven vessels of such kind operating in the waters of the Baltic Sea. The vessels will be capable to be easily switched for LNG Single or Dual Fuel propulsion in the future.
The low operating costs, the undisputed advantage of these ferries, come from the optimized hull's shape and modern machinery installed. This will result in lower fuel consumption and NOx and SOx emission to the atmosphere. The high level of automation will allow for minimum manning.
Below: A video coverage of the launching ceremony featuring Merike Saks impressions on the event.