Salish Orca reached its home. Salish Eagle on its way to Canada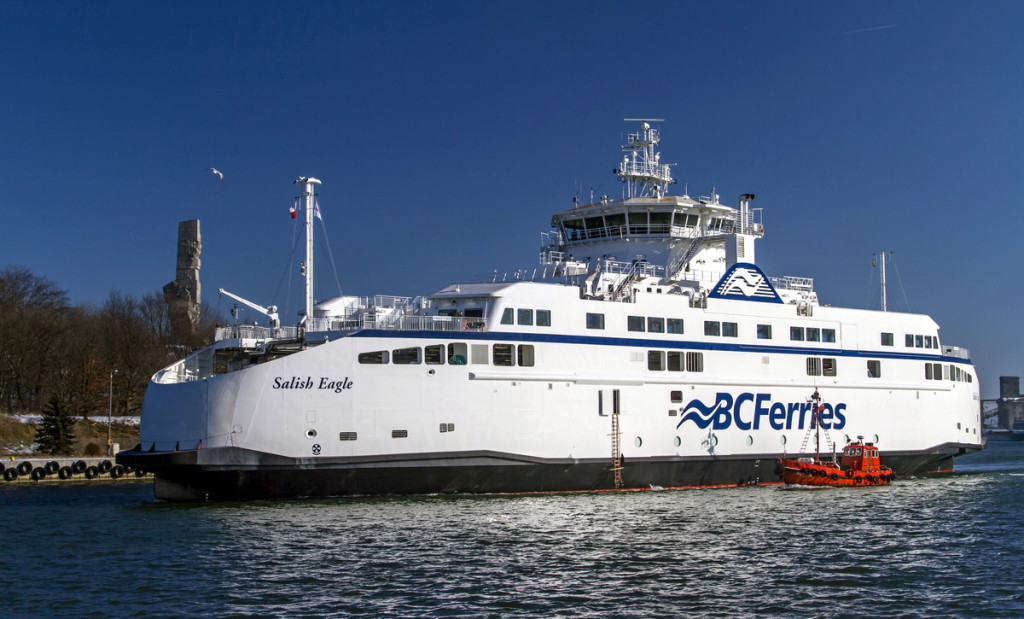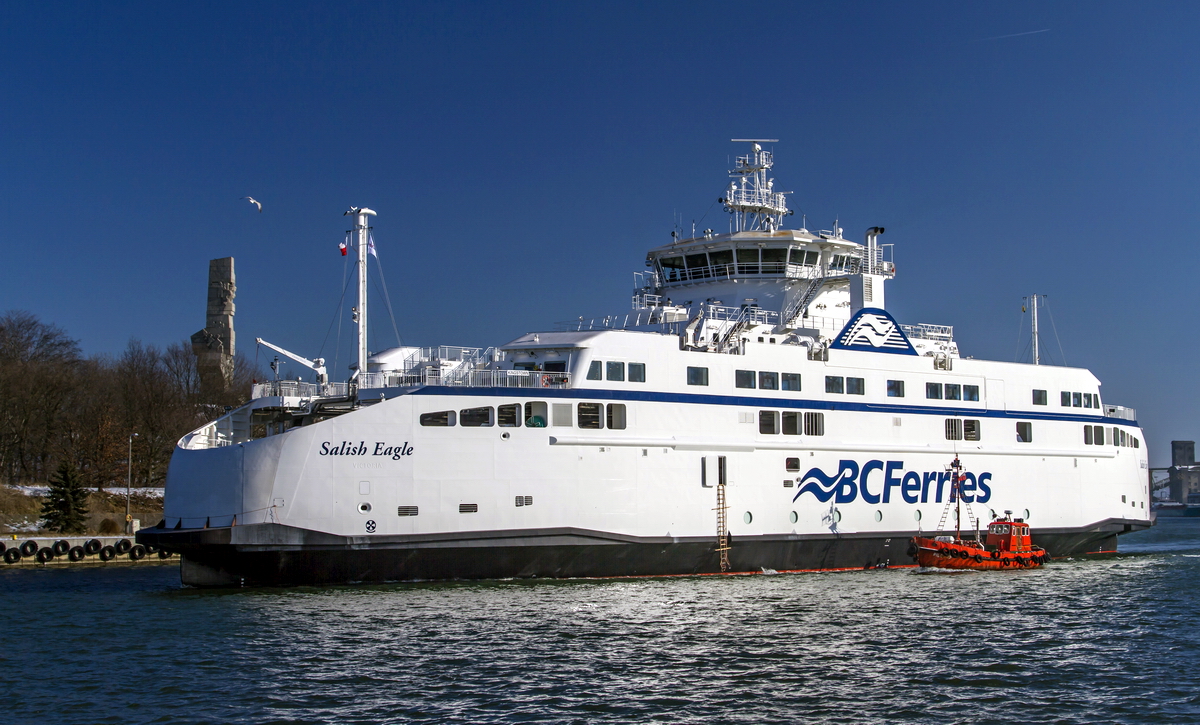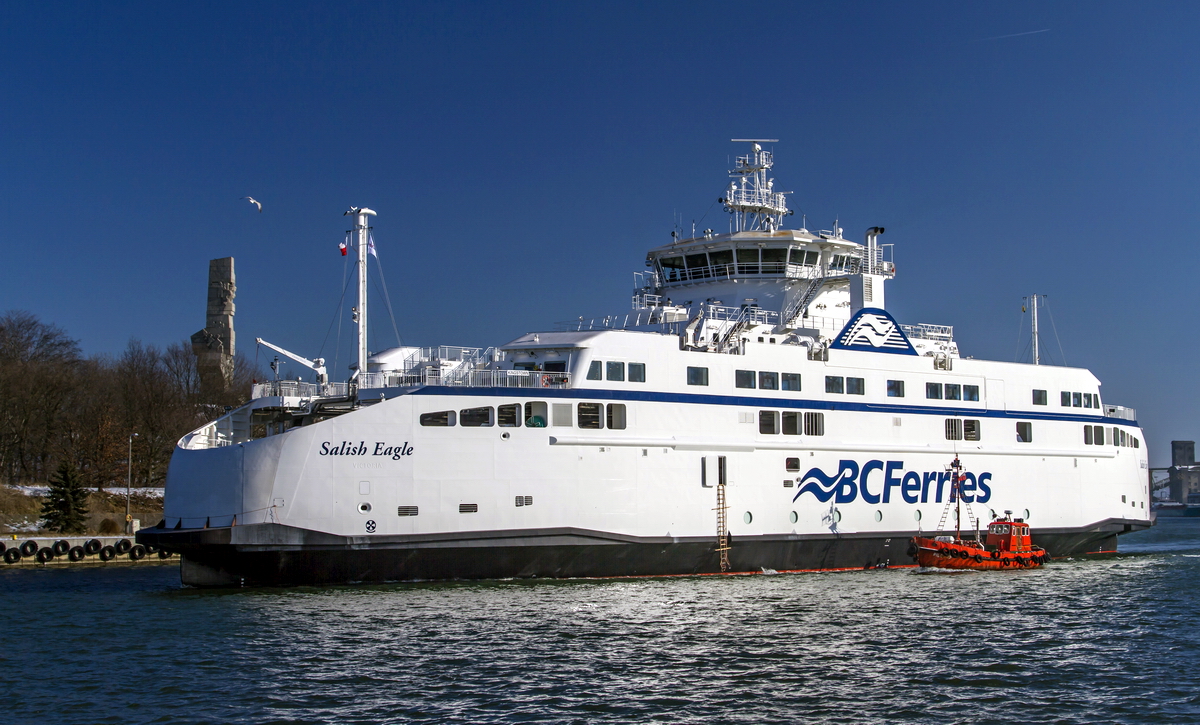 Salish Orca, the first of three new LNG powered Salish Class vessels built for BC Ferries at Gdansk based Remontowa Shipbuilding reached British Columbia waters in the morning on January 11, 2017, after a 50-day 10,440 nautical mile journey from Gdansk, Poland. The vessel departed Poland on November 22, 2016, and stopped for fuel in the Canary Islands, Panama and Mexico.
Read also: First Remontowa Shipbuilding-built ferry for Canadian Owners sets sails for British Columbia
Upon arrival the Salish Orca docked at a BC Ferries facility in Richmond. The ferry was met with much excitement. After clearing Canadian Customs and completing final inspections, she was expected to be officially handed over to BC Ferries.
Over the next couple of months, crews will be trained and familiarized in the operation of this new state-of-the-art ship. After public open houses in Powell River and Comox, the Salish Orca will start its service on that route in the Spring of 2017.
The Salish Class ferries are BC Ferries' first natural gas-fuelled vessels. Using natural gas as the primary fuel source the new ferries are expected to reduce greenhouse gas emissions by approximately 15 to 25 per cent, reduce sulphur oxides (SOx) by over 85 per cent, reduce nitrogen oxides (NOx) by over 50 per cent, and nearly eliminate particulate matter.
– The vessel did run on both LNG as well as diesel, so it was very successful testing it on both types of fuel – Deborah Marshall, BC Ferries spokeswoman told CBC News.
The 107-metre Salish Class ships will carry 145 vehicles and up to 600 passengers and crew. The vessels feature two car decks and have a service speed of 15.5 knots. Each ship is powered by three Wartsila 8L20DF engines. Gross tonnage of each ship is 8,728 tonnes.
The Salish Orca will replace the aging Queen of Burnaby that serves the route between Powell River on the Sunshine Coast and Comox on Vancouver Island.
– We expect this vessel to be extremely reliable. The Burnaby has served us very well for many years but we are very excited to get a brand new vessel on the run – – Deborah Marshall emphasized.
The other two Salish Class ferries are being built in Poland. The second one, Salish Eagle has already set sail from Remontowa Shipbuilding on 11 February, 2017 heading Canada, while the third one, the Salish Raven was in outfitting works prior to sea trials.
PBS, GL