Ferry for Canada launched and christened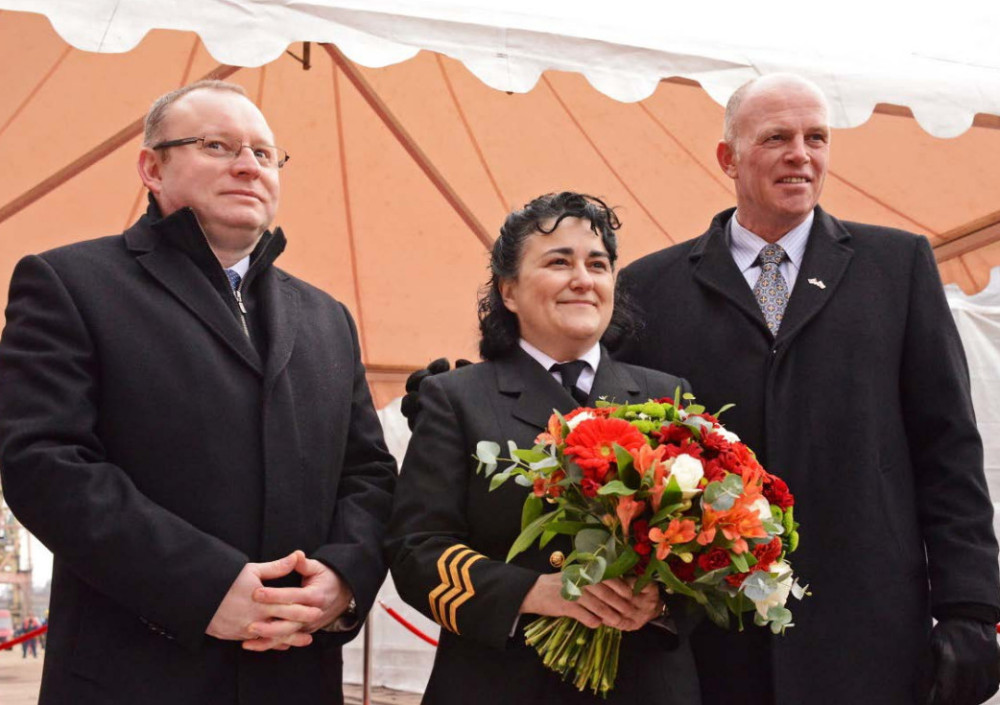 BC Ferries and Remontowa Shipbuilding, member of the Remontowa Holding capital group, held the official naming ceremony for the first Salish-Class vessel at the yard in Gdansk, Poland on November 24. The day before, the ship was launched via the floating dock after skidding from land based hull assembly area.
The ship was christened according to maritime tradition by the vessel sponsor, Margaret McDonagh, BC Ferries' Senior Chief Steward on the Queen of Burnaby. The new ferry is scheduled to join the BC Ferries' fleet in late 2016, replacing the 50-year-old Queen of Burnaby on the Comox – Powell River route.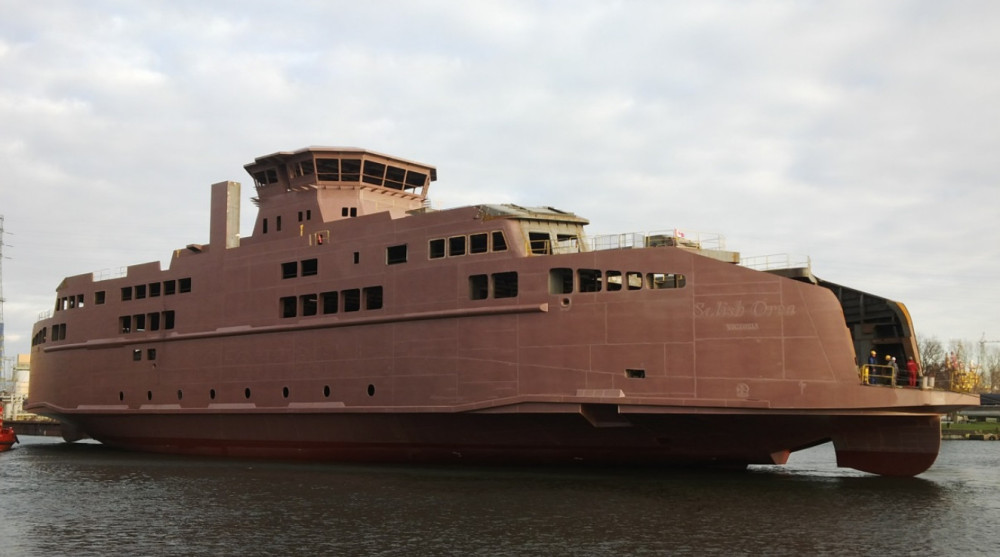 The ships are being built as dual-fuel, capable of running on liquefied natural gas (LNG) or ultralow sulphur diesel. Using primarily LNG to fuel the news ships will result in reduced emissions and reduced costs for BC Ferries.
"This marks a major milestone in building our new ships, as we honour maritime tradition with the official naming ceremony for the Salish Orca," said Mike Corrigan, BC Ferries' President and CEO. "As we progress with our vessel replacement program, we will continue to look for opportunities to build LNG-powered ferries, while maintaining our high standard of safety and reliability as well as reducing our environmental footprint."
The new Salish-Class ships will replace vessels that are at the end of their life cycle. BC Ferries use of LNG will result in the reduction of an estimated 9,000 metric tonnes of carbon dioxide equivalent per year, the same as taking 1,900 passenger vehicles off the road annually because LNG is cleaner burning than marine diesel.
Under contract to the Province of British Columbia, BC Ferries is the service provider responsible for the delivery of safe, efficient and dependable ferry service along coastal British Columbia.