A trawler hull for Norwegian client launched at Remontowa Shipbuilding SA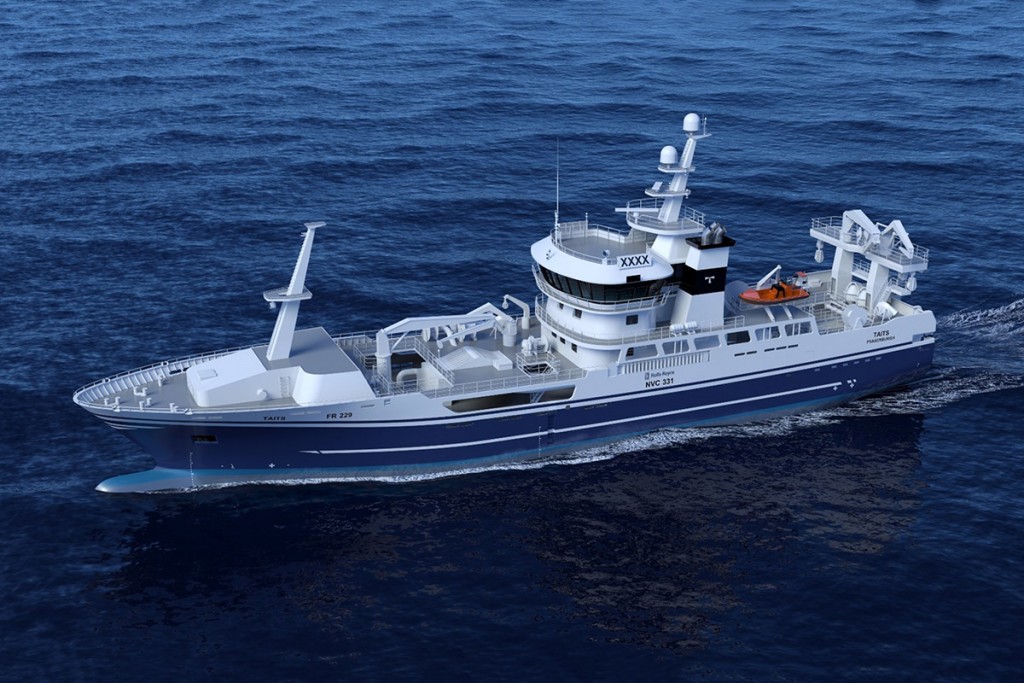 To be delivered as a partially outfitted unit, the fishing vessel Taits for the Norwegian customer Westcon Yards AS (the first of two similar units on order) was launched on Tuesday, 27 March, 2018, at Remontowa Shipbuilding SA, Gdańsk.  The ultimate owners will be Klondyke Shipping Company, belonging to the Tait family in Scotland, who are renowned within the Scottish fishing industry and are among the country's largest quota holders.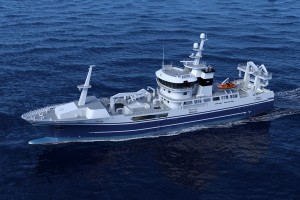 The unit built to Rolls-Royce design (NVC 331), with equipment supplied by the ordering party, is 74.8 meters long over all and 15.5 meters wide. It is a multipurpose pelagic trawler intended for fishing with purse seines and trawls. The vessel will fish for pelagic fish such as herring, mackerel and blue whiting. The ship is equipped with 11 RSW tanks.
Launching of Taits was the first such event this year for Remontowa Shipbuilding, and the 1010th in the history of the shipyard. Remontowa Shipbuilding's orders portfolio covers contracts ensuring work until the end of 2021. It includes two Cormoran 2 – type minehunters and six tugboats to be built for Polish Navy, two passenger-car ferries with electric / hybrid drive ordered by the British shipowner Transport for London and two multi-purpose ships for the Maritime Offices in Gdynia and Szczecin.
rel, PBS