Fishing vessel launched and completed at PTS yard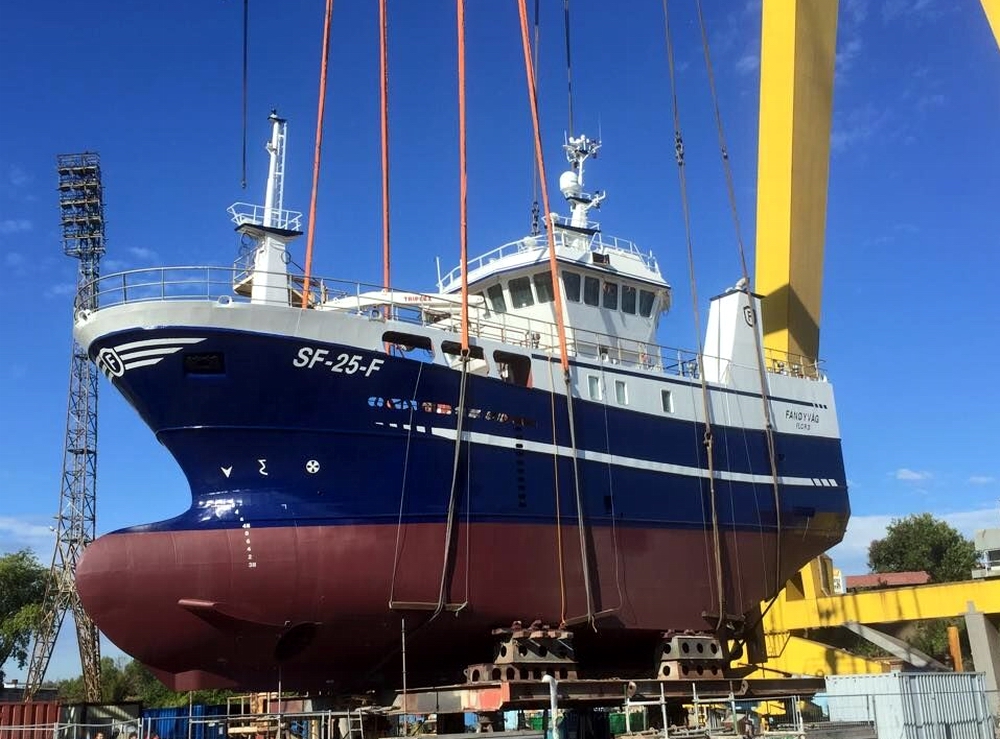 The company Fanøyvåg AS in Batalden has contracted StadYard AS Raudeberg to build a new gillnet fishing vessel. StadYard subcontracted construction of the vessel (newbuilding no. 38) to Polish yard PTS.
Szczecin based PTS launched the ship on September 17, 2015 and has recently been busy preparing the ship for delivery. The ship was completely built and outfitted in Szczecin, to be ready, under own power, to make a trip to Norway, where only minor outfitting will take place, with some smaller, moveable equipment and nets.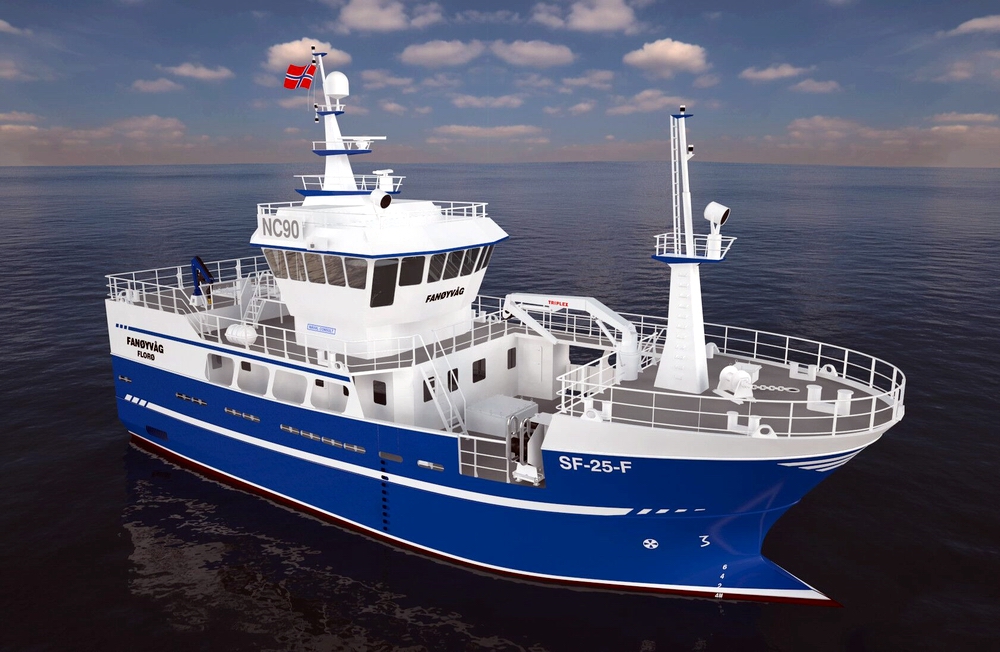 The vessel is arranged with full factory and cold storage and with two plate freezer featuring freezing capacity of 12 tonnes per day. Load capacity in two separate cold storage holds is 246 m³. The ship is 27,97 m long over all, 23,65 m long between perpendiculars and 8,50 m. Main engine power is 746 kW in addition to two diesel generators each at 265 kW. Thruster provided is 110 kW. Design was provided by Naval Consult AS.
The ship, Fanøyvåg, was built and launched at the premises of former Szczecin Shipyard.