DCT's state-of-the-art STS cranes already on rails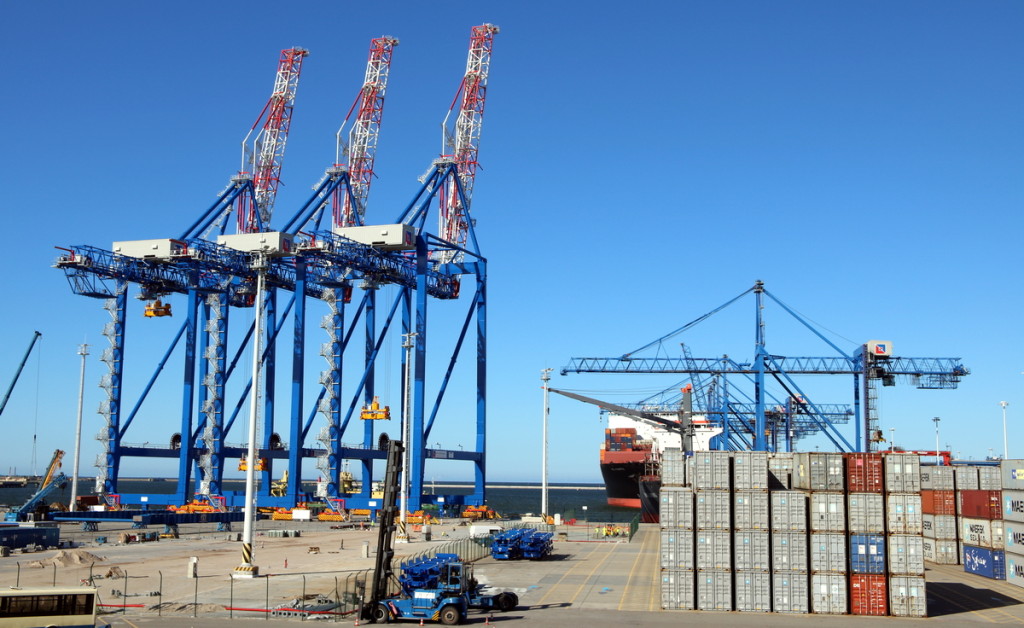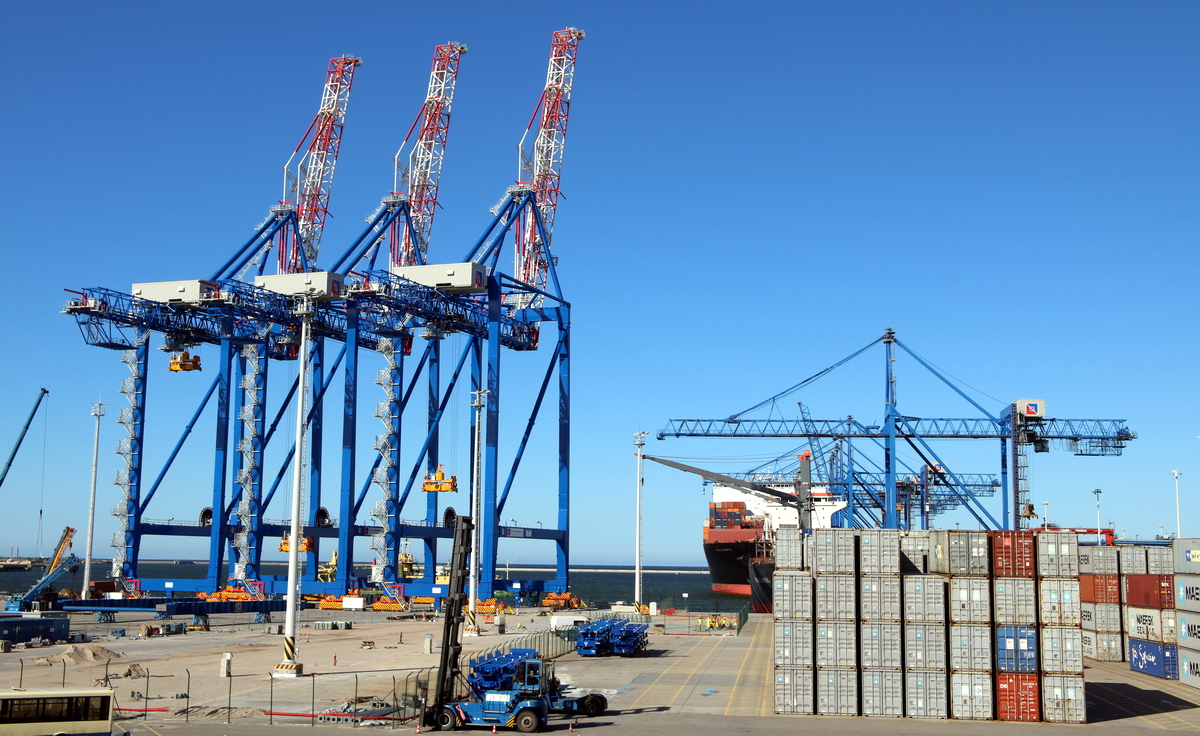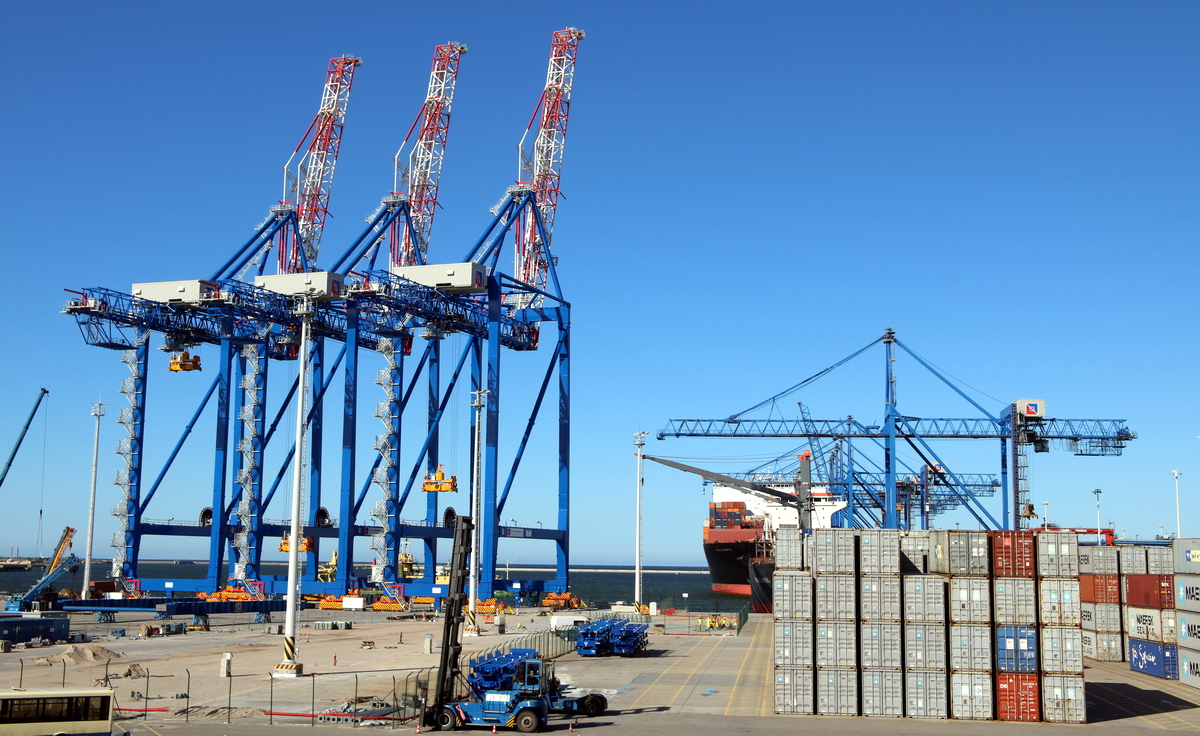 T2 investment has reached a decisive vertical dimension. Three STS cranes, which in May had arrived dismantled by sea for the second berth of DCT Gdansk terminal, were erected and the process of transporting them to the crane rails began a few days ago. Now, all three of them are positioned on the crane rails.
Read also: First STS cranes for the new T2 berth already in DCT Gdańsk
The second berth of deepwater container terminal will be equipped with five largest and most modern STS cranes in Europe. The components of remaining two cranes will be delivered next month.
STS cranes of T2 terminal with a height of 130 m (boom up) and around 89 m (boom down), with the outreach of 25 rows of containers will be able to handle the largest container vessels in the world.
The completion of one of the largest investment projects in Pomerania is fast approaching. T2 project is on time and on budget. The infrastructure works will be finished in August and the berth will be fully operational at the end of 2016.
GL, rel (DCT)