First STS cranes for the new T2 berth already in DCT Gdańsk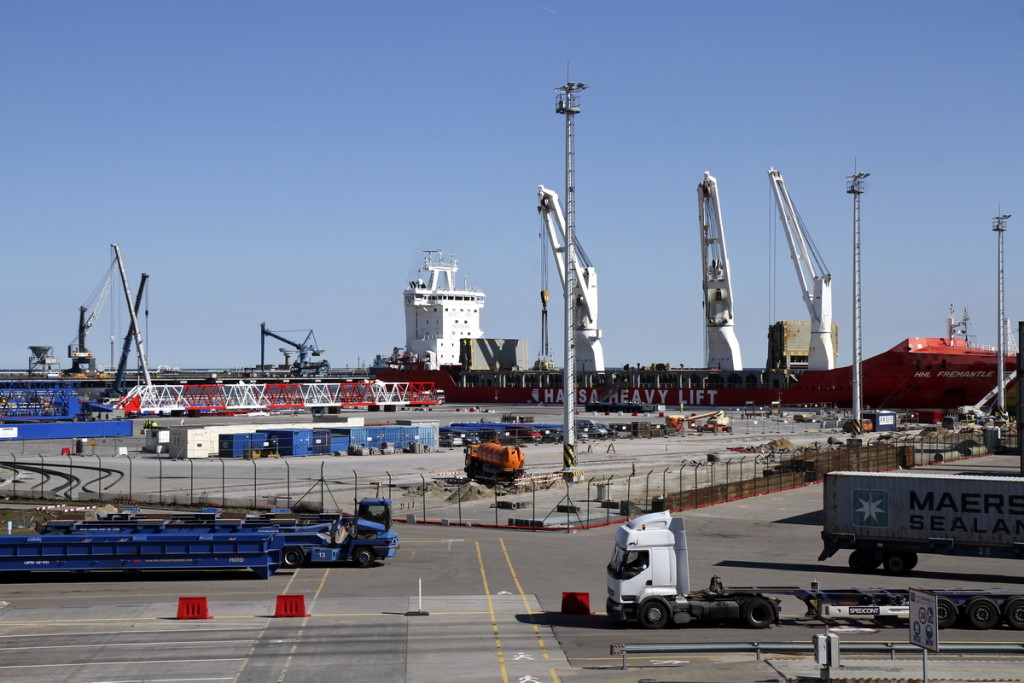 On May the 2nd 2016 the vessel with first STS cranes destined for T2 operations moored at the newly built second berth of DCT Gdańsk terminal. This arrival heralds the forthcoming finalization of one of the largest investment project in Pomeranian history.
The second berth of deepwater container terminal will be equipped with five most modern STS cranes with the outreach of 25 rows of containers and will be able to handle the largest container vessels in the world. Cranes arrived dismantled by sea. Currently, the elements of two cranes are being unloaded from the ship, the third crane is expected in DCT May the 12th 2016, and another two in August this year.
– The current level of progress is approx. 65% of the total investment. The next step will be the erection of delivered cranes and positioning them on the crane rails – says Michał Biernacki, T2 project manager. The completion of T2 infrastructure construction work is planned for the second half of 2016.
– The moment the second berth will be ready to use, we will double our handling capacity up to 3 million TEU per annum. Further development of DCT Gdansk will permanently change the face of Polish economy in this part of the world- concludes Maciek Kwiatkowski, Chief Executive Officer of DCT Gdańsk.
Completion of this phase of T2 project is a great opportunity to highlight the contribution of Australia to the development of the entire Pomerania region. In view of the fact that the main shareholders of DCT Gdansk SA are investment funds managed by Macquarie Infrastructure and Real Assets headquartered in Australia, the event was marked by a panel discussion "Australian investment and the economic future of Tri-City as a port and logistic hub" with the participation of the Ambassador of Australia in Poland.
rel (DCT)
Photo: Sławomir Lewandowski