Crist to build partly outfitted hulls for offshore wind sector vessels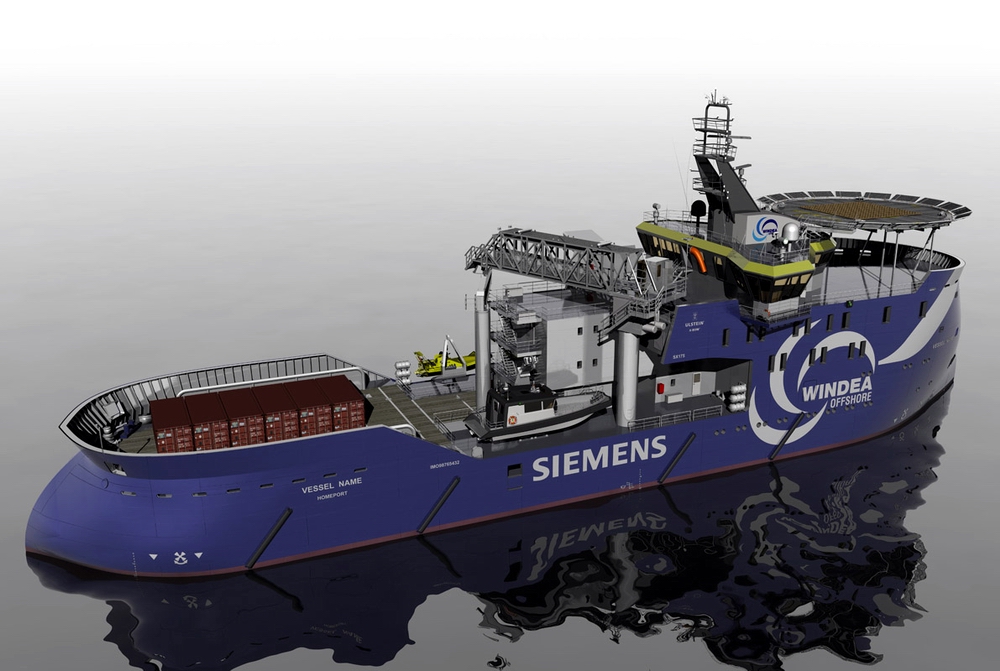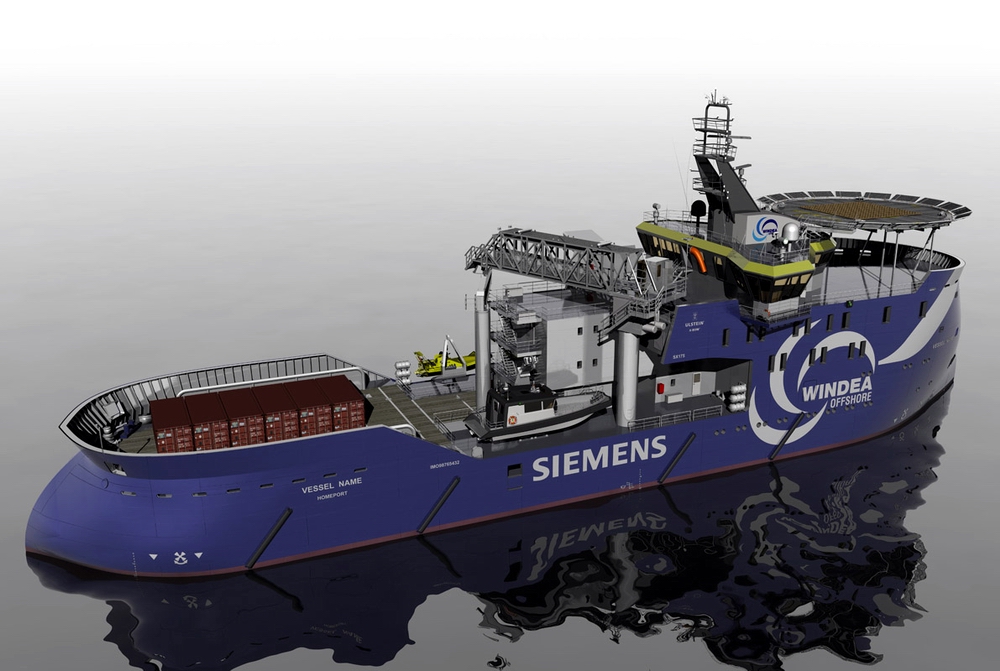 Recently contracted project calls for the construction of partially outfitted hulls of two prototype ships with the unique shape of the bow X-bow™ and innovative shape of the stern X-stern™. The project is prepared to meet the requirements of the offshore wind energy industry.
NB309 and NB310 are driven by two stern thrusters, two thrusters and azimuth thruster. The operating speed of each unit is 13.5 knots. The ships will meet the highest environmental requirements (IMO-Tier3). Each of the ships will be 88 m long, 18 m wide, 8 m deep and will be able to accommodate 60 people in single cabins, of which 40 cabins are dedicated to technicians who service wind turbines. The propulsion and dynamic positioning will be effected by two azimuthing thrusters aft, two bow thrusters and azimuth thruster fore. The speed will be 13.5 knots.
Crist's contract for two partially outfitted hulls from Ulstein follows the shipbuilding contract Ulstein Verft signed with the Germany-based Bernhard Schulte for two service operation vessels (SOVs) of the ULSTEIN SX175 design developed by Ulstein Design & Solutions. The final detailed arrangements and equipment for the vessels have been developed and specified in cooperation with WINDEA Offshore GmbH & Co. KG, which is the Bernhard Schulte's affiliate for offshore wind projects.
An offshore wind service vessel's most important task is to stay positioned on DP close to the turbines, with as little movements as possible, in order to provide a safe transfer for the technicians from the vessel through a heave compensated gangway to the turbines.
The vessels will be the first of the Ulstein SX175 design, developed to meet the requirements for the offshore wind industry. Important features are the new X-stern hull line design as well as the proven X-bow®. The vessel can operate with stern or front towards wind, waves and current, increasing the operational window.