First hull of X-Bow and X-Stern vessel from Crist delivered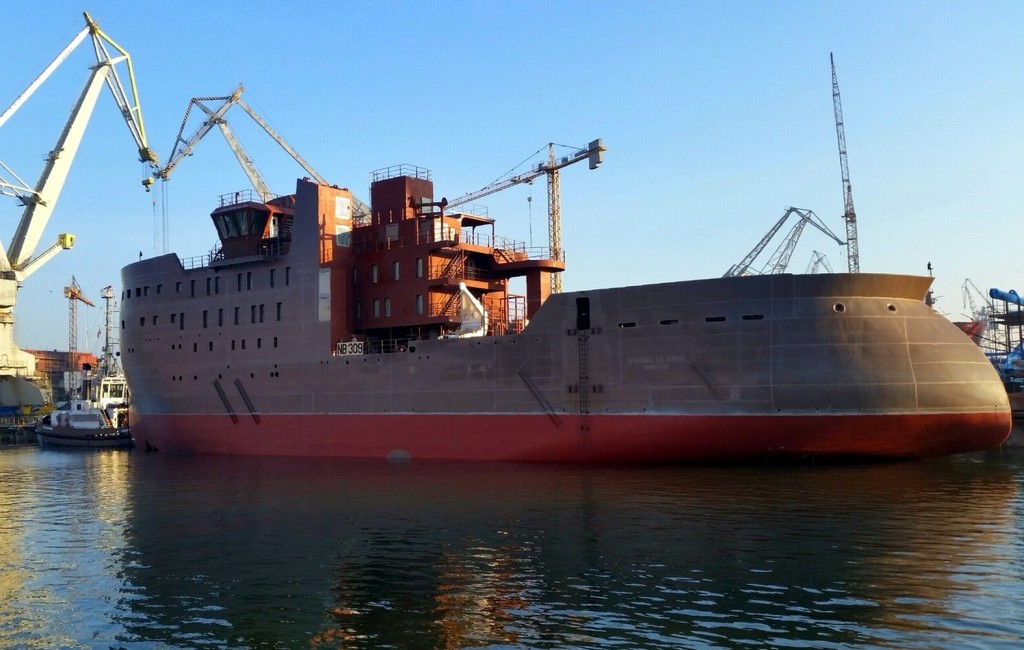 Crist SA shipyard has delivered the first of its two partially outfitted hulls of innovative, Ulstein designed SOV's (service operation vessels), of SX175 design, being built for Ulstein yard in Norway.
The hull (88.00 m LOA, 18.00 m beam, 8.00 m depth to main deck, 6.00 m draught), newbuildings no. NB309, was towed out from the SDII graving dock of the former Gdynia Shipyard and from the port of Gdynia on December 16, 2015, by the tug Stadt Sloevaag.
According to Siemens, that has signed a chartering agreement with ship owner Bernhard Schulte for two new SOVs to be purpose-built for the long-term service and maintenance operations of the Gemini and Sandbank/Dan Tysk offshore wind power plants in the North Sea, the two new SOVs to be built at Ulstein Verft will become operational in 2016 and 2017 when both the Gemini and Sandbank offshore wind projects are scheduled to begin operations.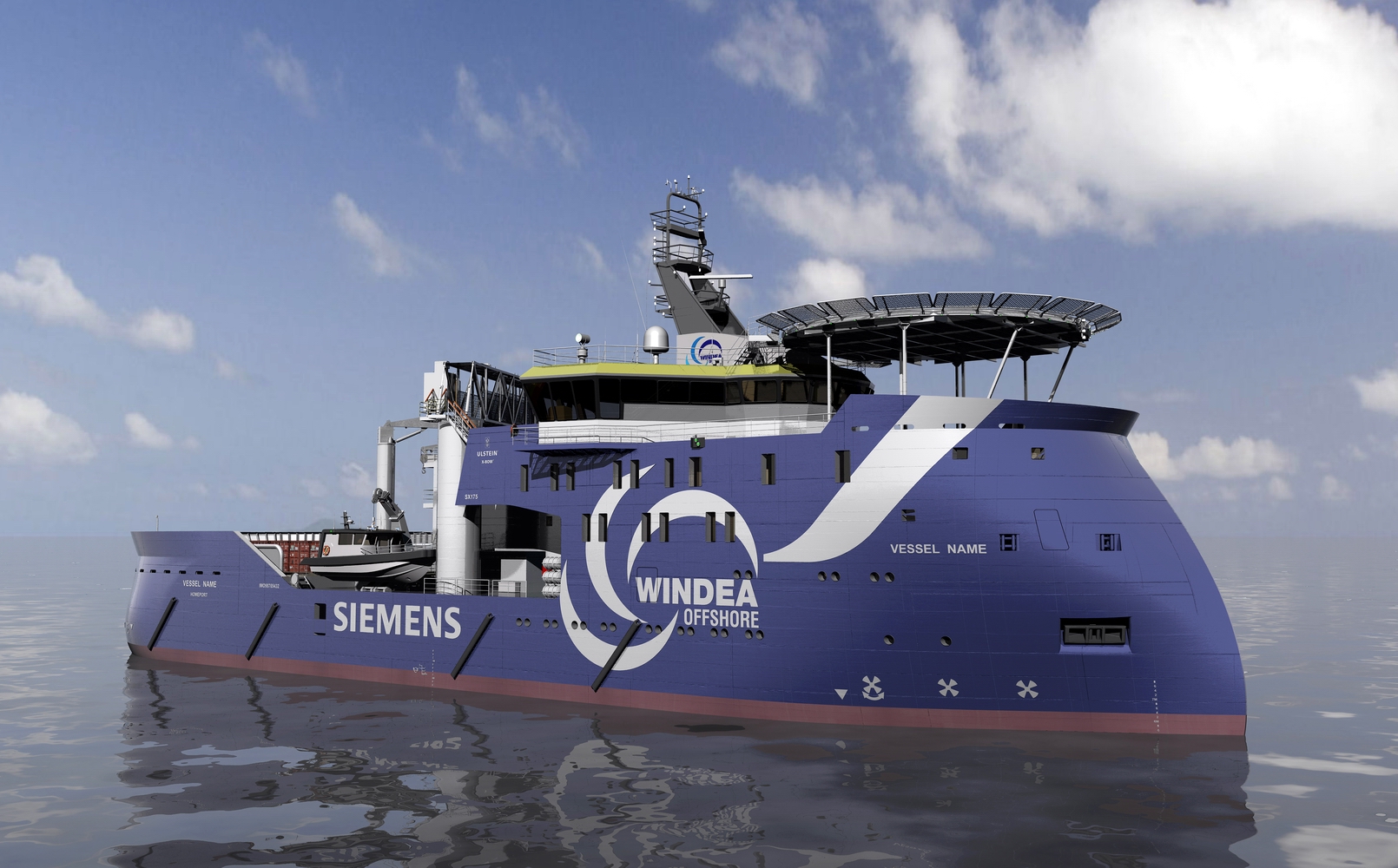 NB 309 is a prototype ship featuring, in a world's first, both the unique shape of the bow X-Bow® and innovative shape of the stern X-stern ™. The project is prepared to meet the requirements for offshore wind energy industry. Owing to innovative solutions applied, the vessels can operate in both the bow and stern in the direction of the wind, waves and currents, which has a considerable influence on the performance of work related to the ongoing service for offshore wind farms.