Chipolbrok's new heavy lifter Paderewski in service!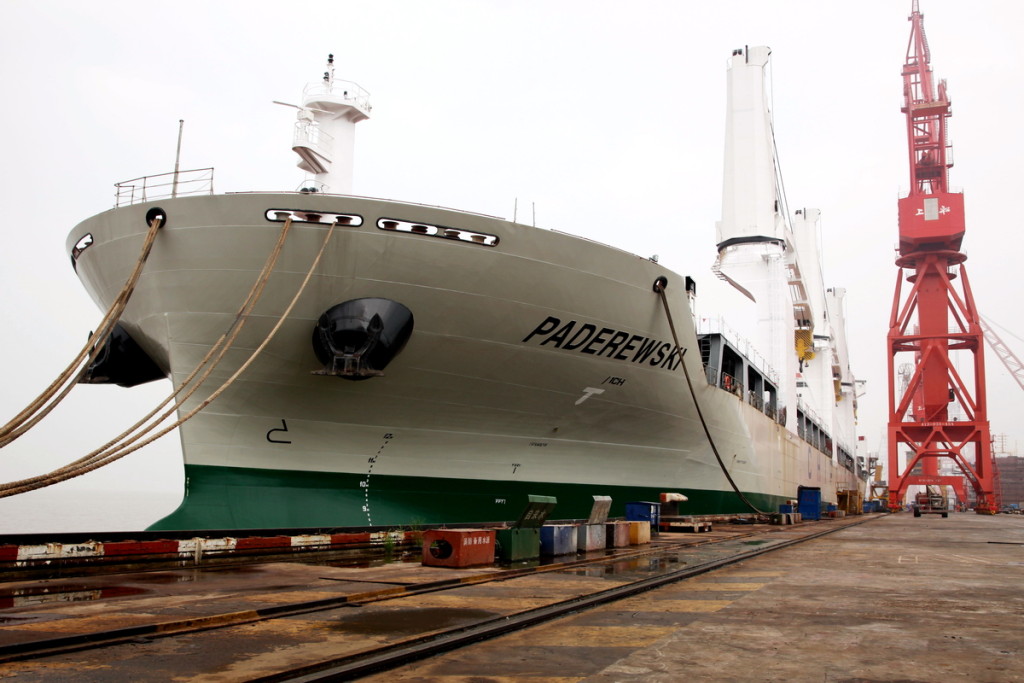 On December 15, 2016 in Shanghai, Chinese-Polish Joint Stock Shipping Company Chipolbrok officially took delivery of a new general cargo ship. The naming and delivery ceremony of the ship took place in the Shanghai Shipyard on Chongming Island.
The ship named Paderewski, built at Shanghai Shipyard in 2016 is a sister vessel to its three predecessors previously delivered – Chipolbrok Pacific, Nowowiejski and Chipolbrok Atlantic.
She is a multipurpose vessel designed for sea transportation of heavy lifts and project cargoes with 31.661 dwt, 190 metres length overall and width of 28 metres. The vessel has 3 holds, two of them 50 m long, which will allow carriage of even very long and awkward units under deck. In addition 3 cranes are installed on board, each capable of lifting 350 tons with maximum combined lifting capacity of 700 tons.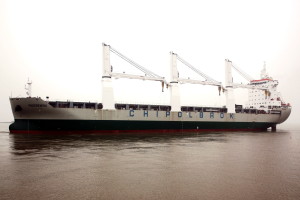 This new generation of heavy strengthened general cargo vessels is powered by economical and environmentally friendly engines with Wärtsilä 16.500hp being designed for a speed of 15,7 Kn at a draft of 10,50 m. Another surplus is a full flat integrated weather deck of about 2800 sqm without any obstacles like crane houses, forecastle deck etc. good for cargo up to 130 m length like being required for off-shore wind blades, flare towers and any other extra long units.
The ship, home-ported in Limassol is Cyprus-flagged and manned mainly by the Polish crew.
The Paderewski is the last vessel in a series of modern ships built for Chipolbrok. In the meantime the owner decommissioned the oldest four ships in its fleet, which due to its older age and insuficient performance didn't provide the possibility of profitable engagement. Thanks to this tonnage replacement, Chipolbrok has rejuvenated its fleet, which average age is now about 8 years.
The Paderewski, like the rest of ships from the above-mentioned series, will be steaming around the globe calling the most important ports in China (Shanghai, Xingang), South Korea (Masan, Busan), North America (USA, Canada, Mexico) as well as the main European ports in Hamburg, Antwerp, Bilbao and Porto Marghera.
In her maiden voyage the Paderewski will call the Chinese ports Shanghai and Xingang and the South Korean ports Masan and Kwangyang for loading big volumes of various project cargo elements and steel products destined for the North American customers (Corpus Christi in Houston, New Orlean) and the Mexican ones (Altamira). Afterwards she will continue her voyage to the ports of Antwerp and Hamburg in North West Europe.
The new Chipolbrok's vessel is the fourth newbuilding in a four-vessel order placed at the Shanghai Shipyard, thus ending that newbuilding programme.
GL, rel (Chipolbrok)