Vistal's offer the most advantageous for The Project E6 Tana Bru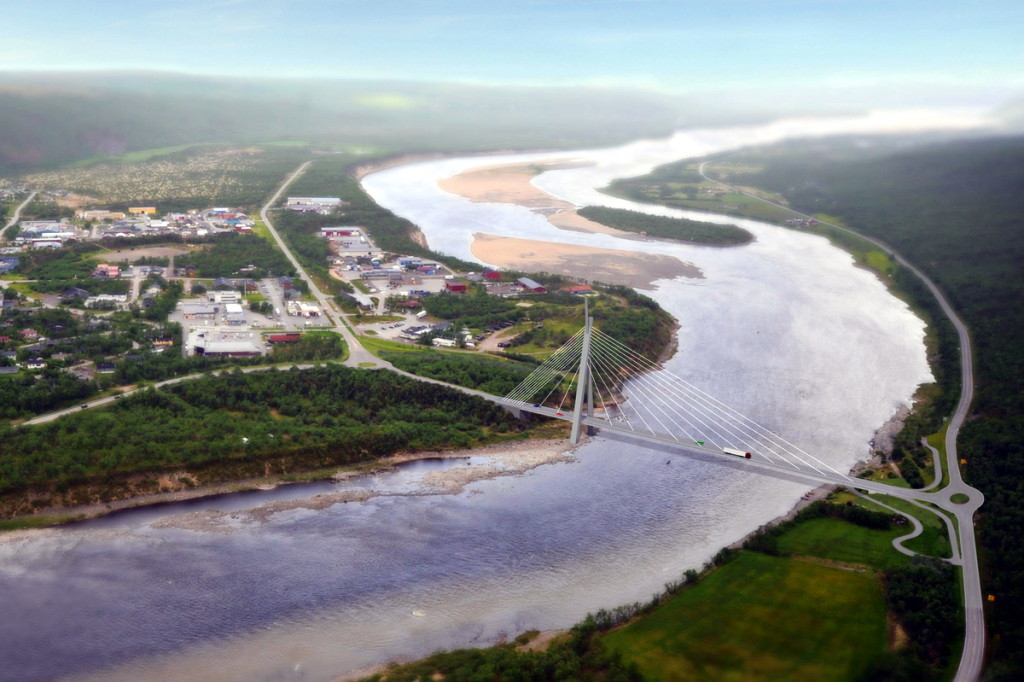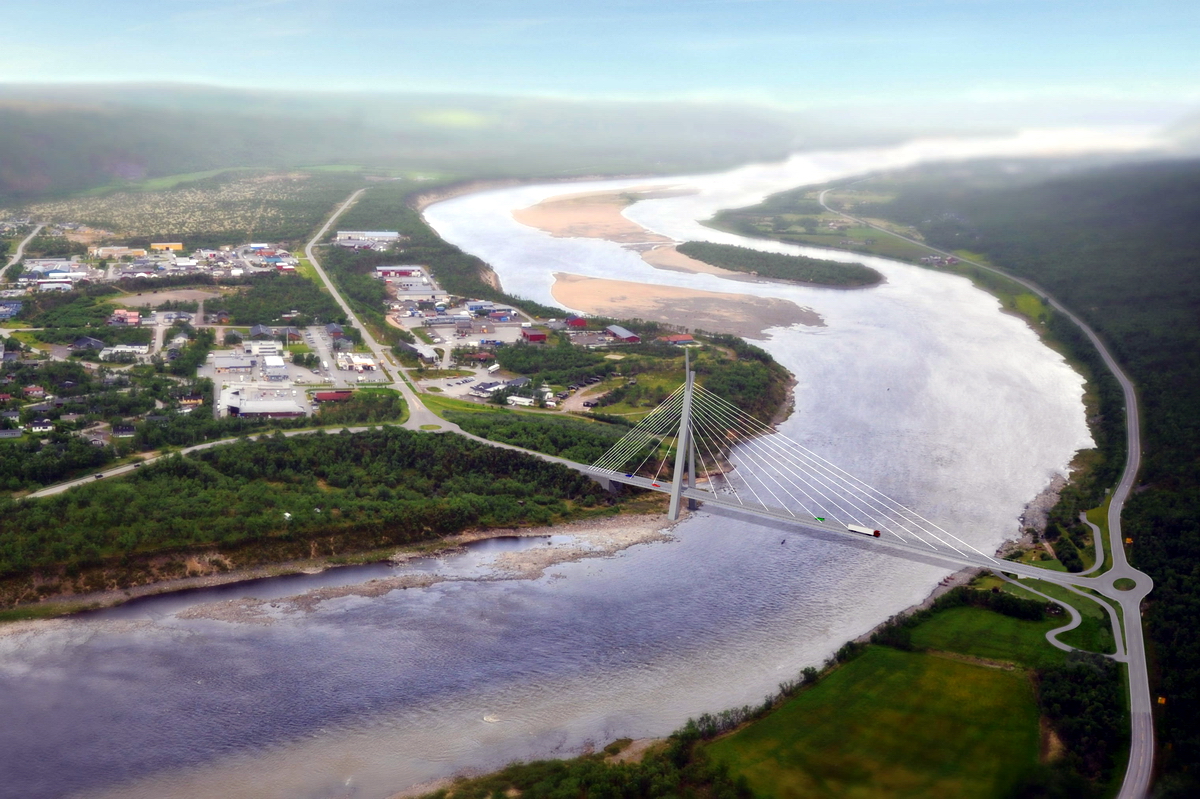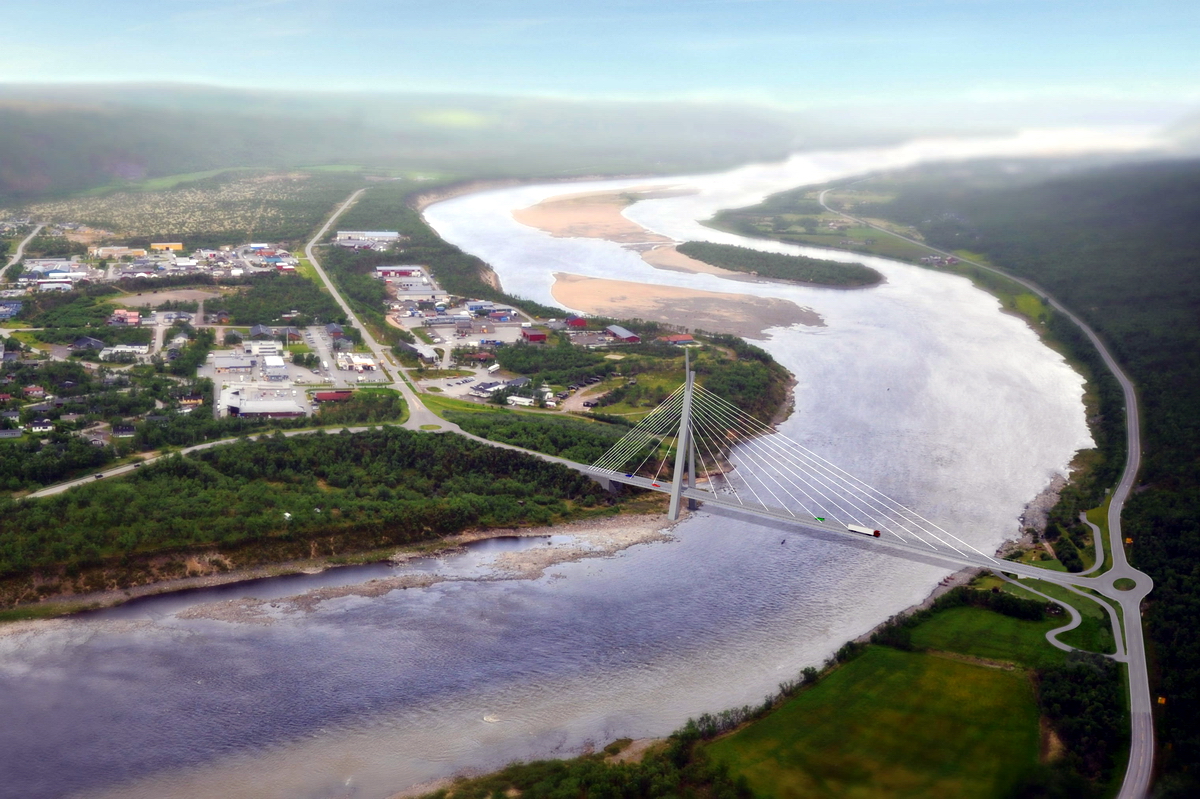 An offer of Vistal Gdynia SA in joint venture with HAK Entreprenør AS was selected by Statens Vegvesen as the most advantageous in a public tender for "The project E6 Tana Bru" – Vistal Gdynia said in its statement released on 4 November, 2016. The project includes construction of a new bridge Tana Bru in Norway, near the cape Nordkapp (near the Norwegian-Russian border). This is the first project where Vistal Gdynia is going to be General Contractor in Scandinavia.
Tana bru is the administrative centre of Deatnu-Tana Municipality in Finnmark county, Norway. The village lies on the western bank of the Tana River, along the European route E06 highway. The village is named "Tana bru" which means "Tana Bridge" in Norwegian. The actual Tana Bridge crosses the river at this village, connecting Tana bru to the village of Skiippagurra on the other side of the river.
Built in 1948, the Tana Bridge is a one-lane, suspension bridge, 220 metres long and the main span is 194 metres. It is the only bridge over the lowest 100 km of the Tana River and the only one over the Tana River inside Norway.
It is reported, that the bridge sways, when vehicles and heavy trucks drive over it. The heavy traffic also forces other vehicles to wait until it's their turn to cross. To improve safety and relieve occasional congestion, the Norwegian government has decided to fund a new modern, two-lane bridge. The cable stayed suspension bridge across the Tana River will be borne by an asymetric 96-metre high pylon with towers crossed 70 metres in the air.
The tender price offered by the consortium of Vistal Gdynia SA and HAK Entreprenør AS is NOK 332,5 million net (PLN 158,4 million) – according to the Vistal's statement.
– In 2014 we established our subsidiary in Sweden to increase the scale of our activity in the Scandinavian market, to extend our scope of work and to participate in public tenders – says Ryszard Matyka CEO of Vistal Gdynia in a press release. – General contracting for construction works in Scandinavia is an important pillar of our strategy and a further step towards development of Vistal – he emphasizes.
GL
---
Below: A video animation of the new Tana bridge.