Unloading of first Korean tanks and howitzers has started in Gdynia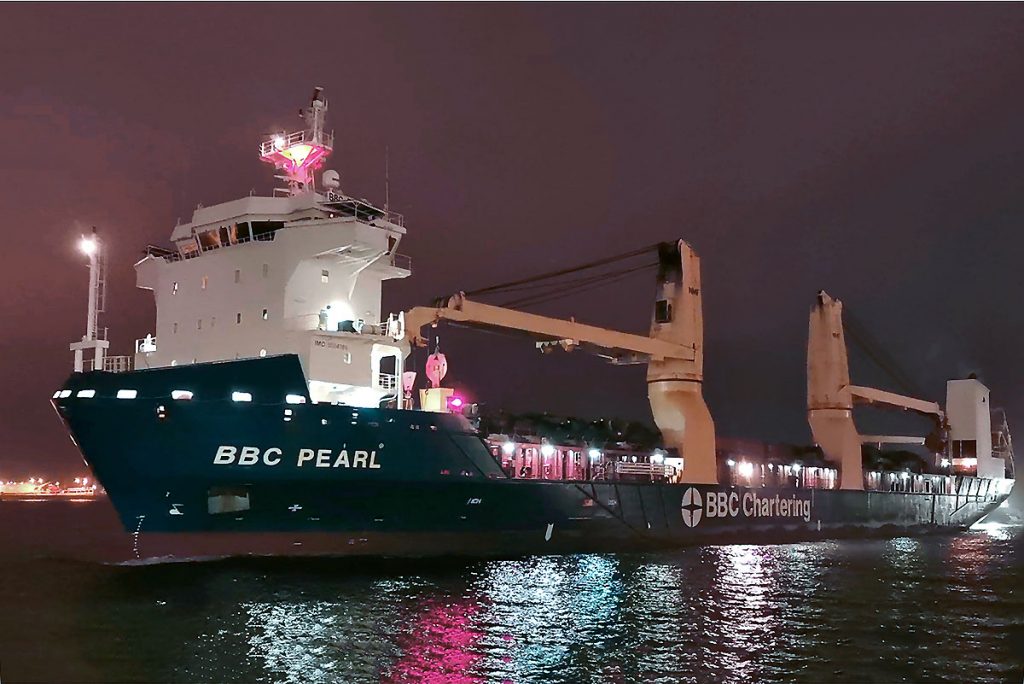 The unloading of the first Korean K2 tanks and K9 howitzers, which will soon be equipped for the Polish Army, is underway in the port of Gdynia, the Ministry of Defence announced on Twitter on Monday evening.
Carrying military equipment from Korea, the German conventional truck BBC Pearl, after waiting at anchor in the roadstead of the port of Gdynia since early Sunday morning, entered the port of Gdynia and at around 17:00 moored at the Hel quay of the Baltic Container Terminal (BCT Gdynia).
It was not long before the unloading of the ship began, with parts of the cannon guns being transported on the open deck protected by tarpaulins. Although the ship has its own deck cranes with a lifting capacity of up to 400 tonnes, the unloading was carried out using a mobile crane equipped at the BCT Gdynia terminal, which often handles heavy and bulky cargo, such as wind power plant components.
K2 tanks and K9 self-propelled howitzers are part of the first delivery of South Korean armaments purchased by Poland this year. The ceremonial acceptance of the equipment in Gdynia on Tuesday morning is to be attended by President Andrzej Duda and Deputy Prime Minister, head of the Ministry of Defence Mariusz Błaszczak.
Contracts concluded so far provide for the delivery of 189 tanks and 212 cannon howitzers on a tracked chassis. The value of the contract with Hyundai Rotem for the K2 tanks was a net 3.37 billion; for the cannon howitzers from the Hanwha Defense group, Poland is to pay a net 2.4 billion dollars.
Source: PortalMorski.pl