The former submarine ORP Sokół will soon go to the Naval Museum in Gdynia
The long-awaited operation to transport the Kobben-type submarine, the former ORP Sokół, is scheduled to begin as early as 17 November if weather conditions are favourable. It will set off from the PGZ Naval Shipyard in Gdynia and, on a special pontoon, will first be transported by water to the technical quay within the port of Gdynia.
On 19 or 20 November, Sokół will arrive at the Pomeranian Quay in the President Basin in place of ORP Błyskawica (the famous veteran will be towed to the War Port in Oksywie for the entire operation on 16 November). At this location, the ship will be moved onto multi-axle transport platforms. The precise schedule of the operation depends on both technical and organisational factors, as well as weather conditions.
Once the land route has been prepared, the Sokół will move towards the Naval Museum in Gdynia (probably on 22 or 23 November). Preparation work is being completed on the grounds of the MMW (along the Seaside Boulevard) of a special concrete basin where the ship will be exhibited. The foundation in this basin will probably take place on 24 November. Over the next few months, work is planned to prepare the building for its museum function to be ready to welcome visitors in the summer season.
The Naval Museum in Gdynia took over the Kobben in July 2020. Since then, work has been ongoing at the PGZ Naval Shipyard – cleaning and preserving the hull, cutting out the entrance and exit for visitors, and painting the hull. The interior saw the dismantling of one of the engines, which has already made its way to the Museum's Outdoor Exhibition. Much adaptation work has been completed, and the ship's exterior has received welded bases.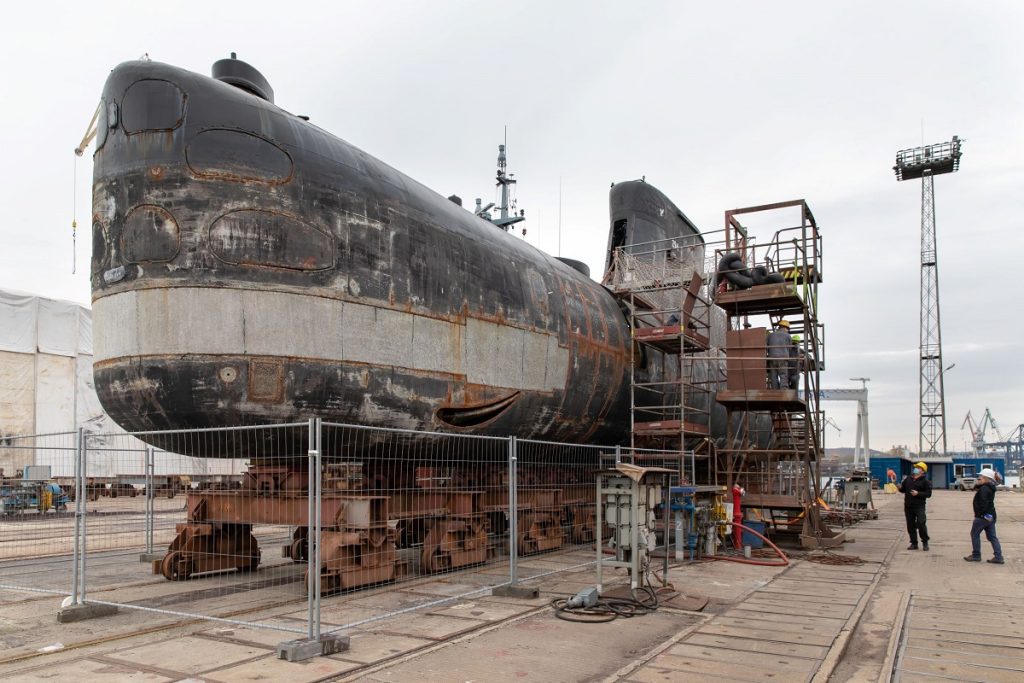 The open-air exhibition of the submarine ex ORP Sokół will have the character of a kind of monument commemorating the thousands of Polish sailors who performed this elite service. It will not only 'tell' the story of a specific ship. Still, it will also become a kind of memorial dedicated to all 25 Polish submarines and their crews, with a special focus on the achievements of Polish submariners in the fight against Germany and Italy during World War II.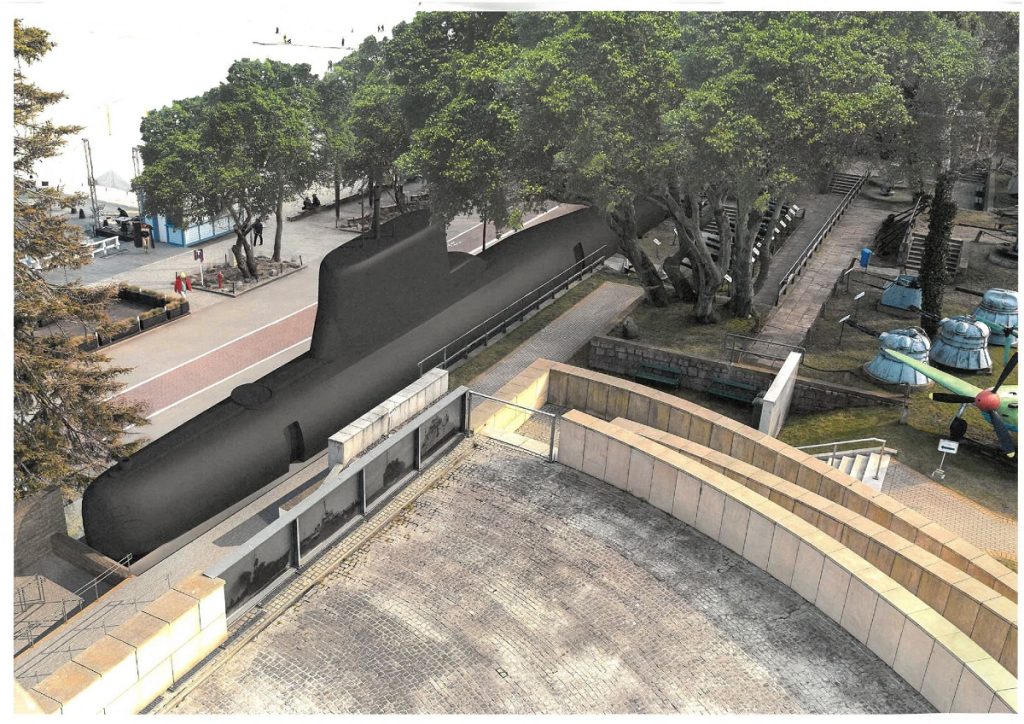 The ship, including its 'transport equipment', will weigh about 370-380 tonnes, be about 47.4 metres long and 4.60 metres wide at its widest point (but the temporary transport frame is about 8 metres long).
Photos: Gdynia Naval Museum