Tele-Fonika Kable to acquire British subsea cable manufacturer JDR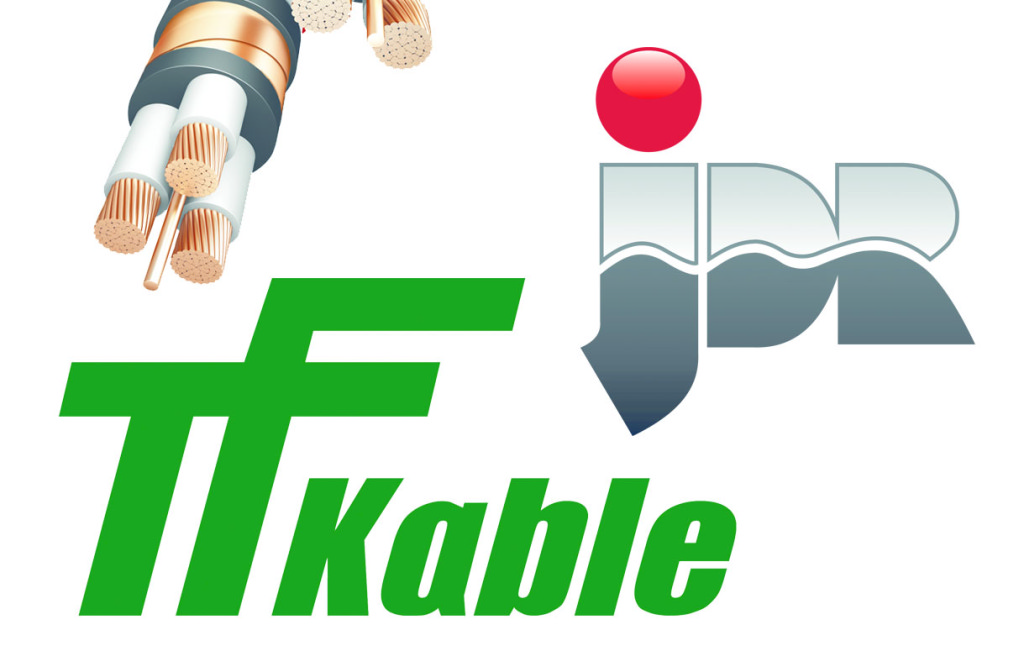 Tele-Fonika Kable (TFKable), one of the leading global producers of cables and wires, announced on July 17, it is to acquire JDR Cable Systems (Holdings) Ltd. (JDR), a leading supplier of subsea umbilicals and power cables to the offshore energy industry. The transaction is subject to regulatory approval.Both companies have a long history of collaboration, with TFKable being JDR's important business partner providing water blocked power cores for its cable and umbilical systems. JDR's highly technical subsea systems, used in the global offshore oil, gas and renewable industries, allow its customers to power and control their offshore operations, and will enhance the range of cable solutions TFKable can provide to its customers.
Monika Cupiał-Zgryzek, Chief Executive Officer of TFKable, commented: "TFKable is a strategic investor with long-term vision for JDR, sufficient resources to support its continued growth, and vast knowledge of the market. We highly appreciate JDR's experienced people, recognised brand name, technological competence and a successful track record with regards to numerous innovative products.
TFKable is planning to maintain JDR's operations in current locations, providing new opportunities for the local employees and business partners, and offering our customers innovative solutions."
David Currie, JDR's Chief Executive Officer, commented: "This acquisition creates a strong platform for JDR to enhance its position in offshore energy cables and umbilicals. It demonstrates the value JDR's leadership has created through targeted investment in subsea technology, services and manufacturing facilities, and the talent and expertise of our staff. This news marks the next exciting chapter of our business."
Jonathan Guest, Principal at Vision Capital, JDR's selling majority owner, commented: "Our investment in manufacturing facilities has transformed JDR, tripling revenues and growing the business to become a leading supplier to the oil, gas and renewables industries. We are delighted to have secured a long-term strategic owner for the business in the next stage of its development."
The transaction, which is subject to receipt of required regulatory approval and consents and other customary closing conditions, is expected to close in Q3 2017.
Simmons & Company International is acting as financial advisor and Macfarlanes LLP is serving as legal counsel to Vision Capital. Mills & Reeve is acting as legal counsel to the JDR management team. JP Morgan and Société Générale are acting as financial advisors and CMS is serving as legal counsel to TFKable.
JDR's world-leading solutions bring power and control to energy systems in the global offshore oil, gas and renewable industries. For more than 20 years, the company has built its success on its technical expertise and reliability. Every market it enters, every customer it serves, and every project it delivers benefits from exactly the same dedication to technical quality, service and support. In designing, manufacturing, delivering, installing and supporting subsea power cables and umbilical systems, JDR's engineers and manufacturers are committed to providing products and services of the highest quality. The company delivers consistently reliable solutions through its specialist engineering and experienced project management teams. JDR's 24/7 service and support throughout the product lifecycle meets even the most complex and demanding project requirements.
Among many other interesting projects, the company is involved in, late 2016 saw JDR being awarded a contract by Dong Energy to supply subsea power cables for the Hornsea Project One. Recently JDR has been selected by WindPlus as the preferred cable supplier for the Windfloat Atlantic (WFA) 25MW floating wind farm. The project – located off the coast of Viana de Castelo, Northern Portugal – will see the industry's first application of dynamic cables operating at 66kV. The scope of supply includes the design and manufacture of array cables to suit V164 floating turbines. The floating wind turbines will be connected via a network of inter-array cables to one export cable.
TFKable is a leading global producer of wires and cables, with major production facilities in Europe and sales offices globally. With their HQ in Poland, TFKable employs over 3,000 people and consists of 5 trading companies, with 6 production plants around Europe and a Cable Waste Recycling Department in Poland. TFKable offers 25,000 types of wires and cables, which are sold in 80 countries. With a consistent growth strategy based on client portfolio diversification, TFKable has cemented its position as a world leader in the cable business with significant further development potential.
Tele-Fonika Kable was established in the nineties by and belongs to Bogusław Cupiał, no. 9 on the Forbes' Top 100 Wealthiest Poles 2017 with wealth estimated at some USD 640 million.
rel (TFKable), PBS