BoDo Constructor with interiors outfitted by Uni-Mebel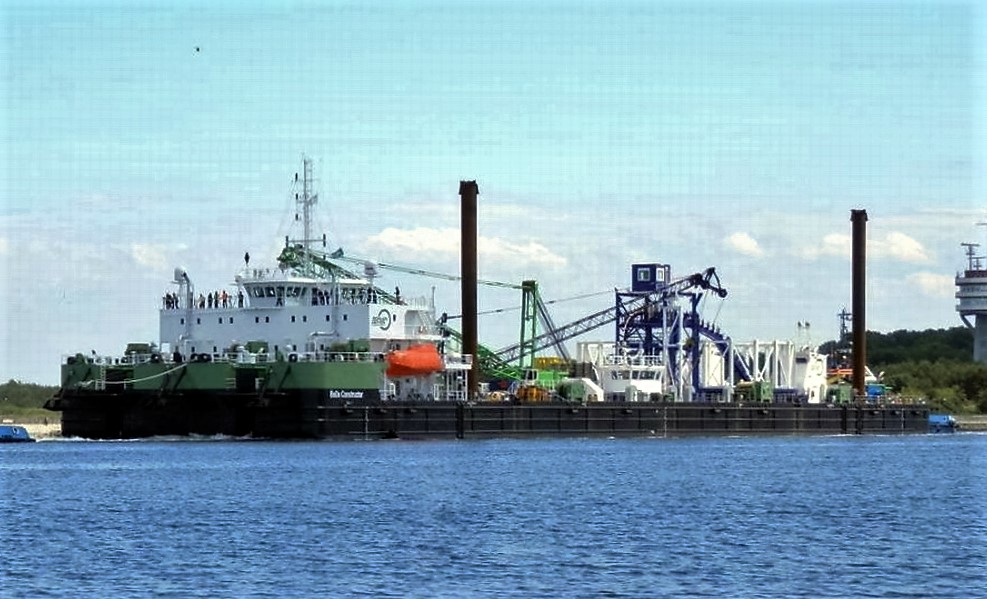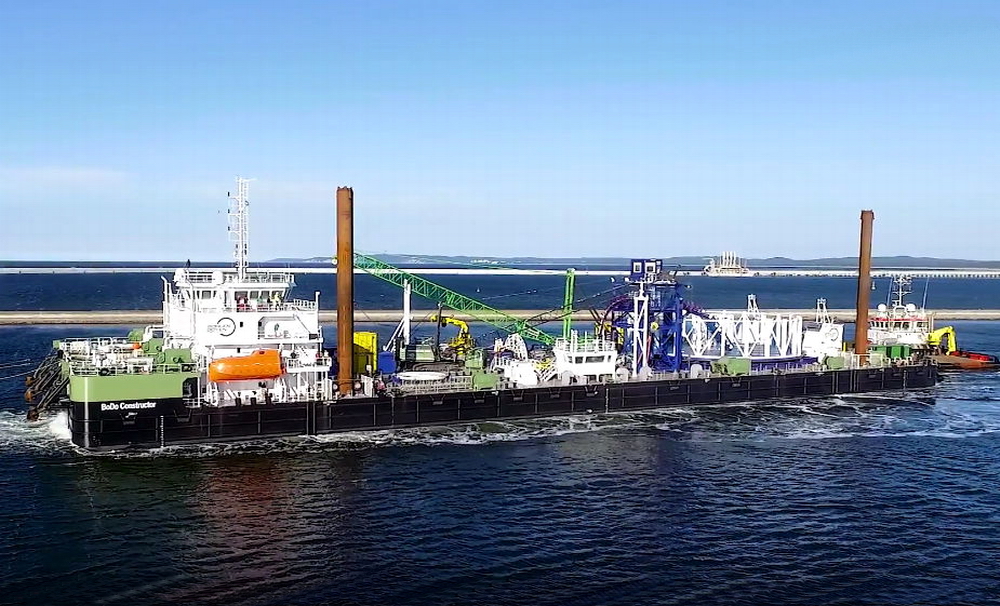 Szczecin-based Uni-Mebel, a ship interior outfitting company announced on September 21st, that to the order of Poltramp Yard, it had completed outfitting works on a newly built offshore pontoon-barge BoDo Constructor designed for cable laying (mainly on offshore wind farms).
The construction of the vessel was commissioned by German company Bohlen&Doyen GmbH, specialising in hydrotechnical and underwater works on the North Sea and the Baltic Sea. In June 2016, the vessel was christened. It was the first such a big floating unit designed, built and fully outfitted in the West Pomerania region since the closure of Szczecin New Shipyard in 2009.
The cable laying barge is 120 metres long, 32 metres wide, 6.6 metres deep and has accommodation module designed for 50 person working crew. The hull had been built by the Vistal Group companies in Gdynia and launched in Gdansk in December 2015.
Read more: The hull of BoDo Constructor launched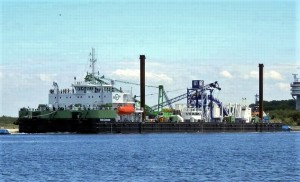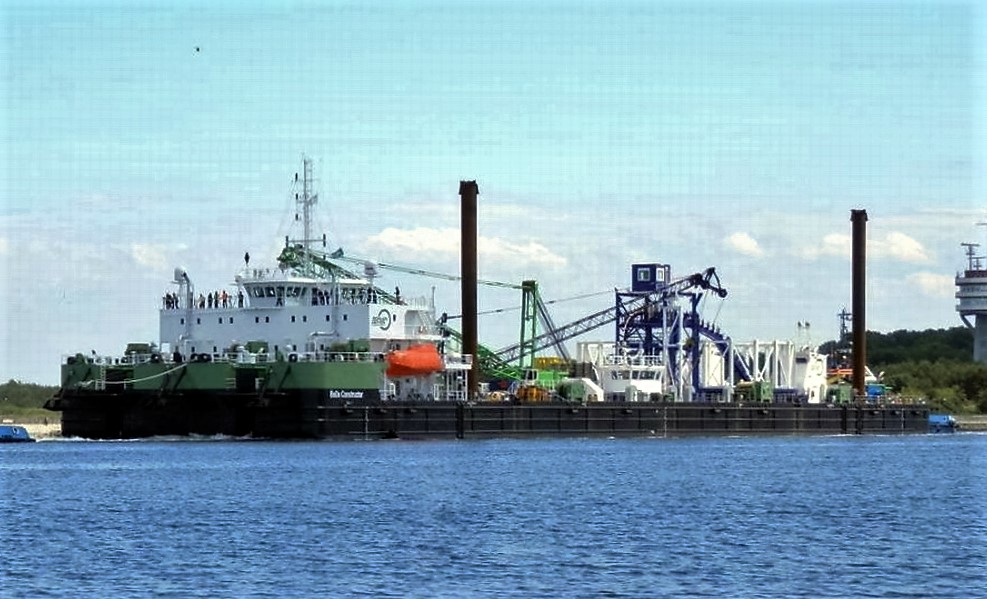 The range of works performed by Uni-Mebel included overall outfitting of the whole accommodation block with area of 855 m². Uni-Mebel was taking part in development of the living quarters concept, making choices regarding colors of procured materials and interior outfitting components, among others.
The company was also entirely responsible for material procurement and supplies, coordination and installation of: isolation, floors, ceilings, walls, doors, window recesses, furniture, railings, sanitary blocks, cold provisions store, etc.
Most of the selected outfitting, such as sanitary blocks, doors or window recesses have been Polish made. Furniture for social spaces, destined for 50 persons crew, have been designed and manufactured by Uni-Mebel.
PBS, rel (Uni-Mebel)
---
Below: A video showing the results of works performed by Uni-Mebel.