Bilfinger Mars Offshore signs first major contract for execution in Szczecin plant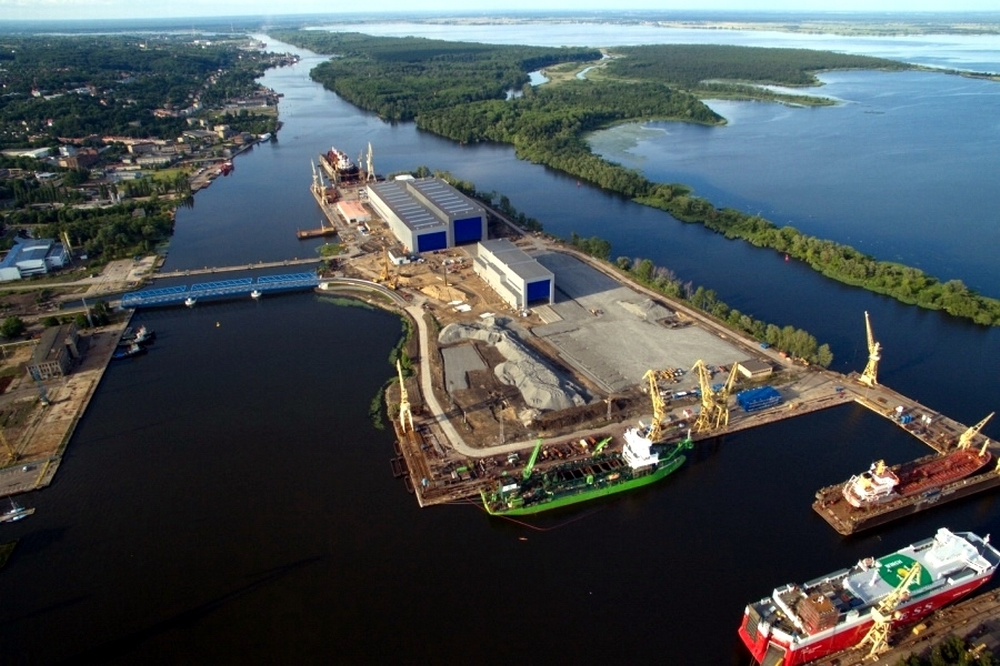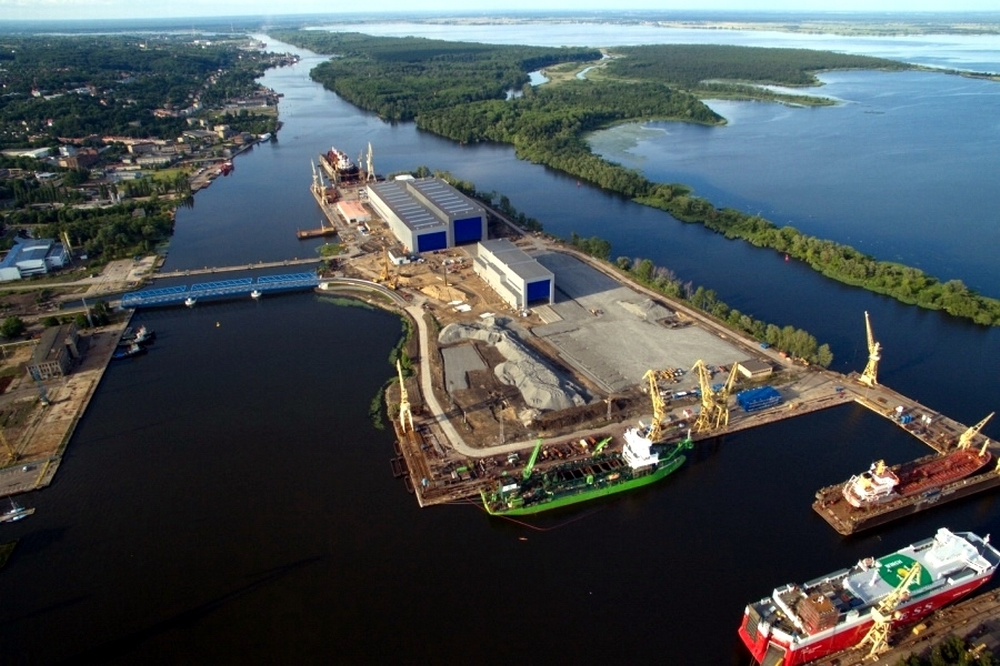 In September 2015, Bilfinger Mars Offshore (BMO) will start the production of 91 Transition Pieces (TPs), for the Race Bank offshore wind farm in the North Sea. The contract partner is Denmark based, DONG Energy, a global leader in the offshore wind, and the Race Bank work is the first large contract awarded to BMO.
During a 6 month bidding period, DONG Energy assessed the new Bilfinger Mars Offshore manufacturing plant in Szczecin, Poland, and judged BMO to have the best tender submission on both technical and commercial merits. DONG Energy visited the site in Szczecin, three times to get familiar with the new serial manufacturing plant being built on the Ostrów Brdowski island (north district of Szczecin).
The new contract will involve the manufacture and storage of 91 Transition Pieces (TP) from base steel plate for the primary can structure, additional secondary steel fittings and concrete platform casting and installation. TP Secondary outfitting includes corrosion protection (coating), fabrication and assembly of concrete external platforms, assembly of client issued components, electrical outfitting and assembly of anodes. Finally the TP foundations will be loaded onto barges for transportation or stored until required by DONG Energy.
Total TP fabricated elements will together weigh around 30,000 t (330 t per TP including 100 t of concrete platform) comprising 22,500 t of steel and 7,500 t of concrete. The TPs with an average 6.5 m diameter and height of 22m, joined together would stretch for over 2000 m, and have a painted surface of around 60,000 m2. Order volume is in the mid double-digit million Euro range.
The TPs produced by Bilfinger Mars Offshore will be installed on the 580 MW Race Bank OWF located approximately 27 km off Blakeney Point on the UK's North Norfolk coast. Race Bank OWF, that is expected to be fully operational during 2018, will be able to meet the energy requirements of more than 400,000 households.
Danish energy concern DONG Energy is the largest global power producer in Offshore Wind, with over 2,5 GW of operational, 1,1 GW under construction and target generation capacity of6.5GW by 2020.
Bilfinger Mars Offshore is a joint venture between Bilfinger 62.5% and Mars Mutual Fund 37.5%, Bilfinger Mars Offshore produces large-scale offshore wind foundations, comprising of monopiles, jackets and transitions pieces, in Europe's first greenfield offshore wind foundation serial manufacturing plant.
This historic contract for BMO, that is planned to run from July 2015 to December 2016, is expected to load out the first TPs during June 2016.