Super roll bending machine for production of wind turbine towers in Gdansk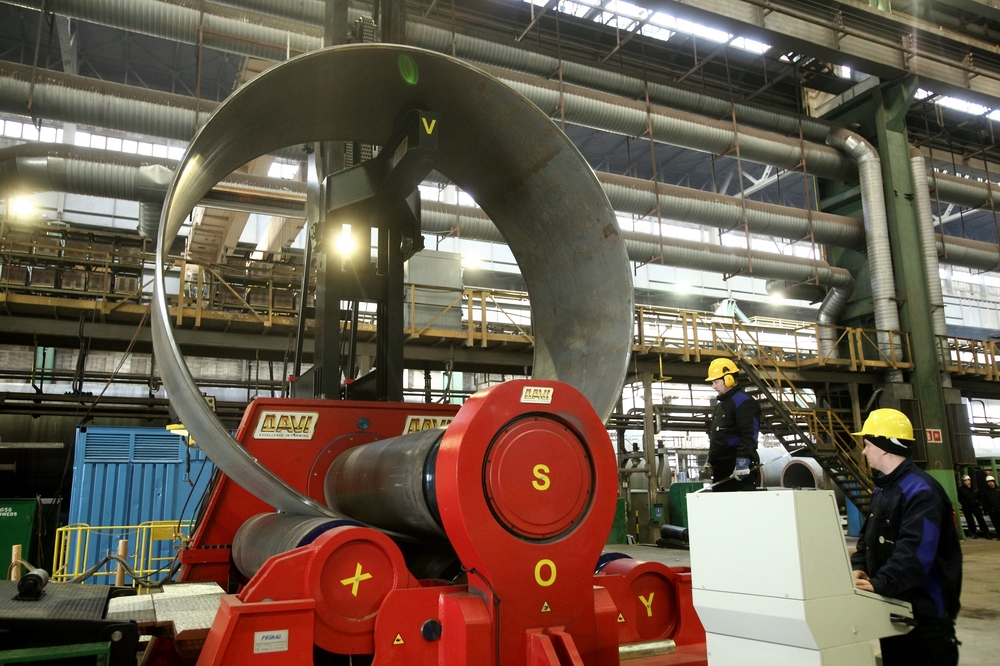 On March 3, 2015, Stocznia Gdansk SA (Gdansk Shipyard) saw the ceremony of start-up of the modern machine for rolling thick (up to 120 mm) steel plates, worth over EUR 1 million and being one of the largest such devices in Poland, as well as one of the largest ones in Europe. The unit has been purchased to enable production of large sections of wind turbines towers.
The roll bending machine of the MCB 3090WT type is the first component of the new production line. At present, GSG Towers – a member of the Gdańsk Shipyard Group – can manufacture 14 towers per month. When the entire production process is placed in operation, this number will rise to 28 per month. It is also the single largest investment since 2010 on the premises of Gdansk Shipyard.
Rolled sections to be manufactured with use of the new machine will have up to 50 m in length and 6,5 m diameter. In the second half of 2015 manufacturing of 8 m diameter sections was expected to commence. The four roller, numerically controlled machine weighs 156 tonnes. It can roll steel plates up to 3 m wide in coils of 990 up to 8500 mm, both in cylinder and cone shapes.
The assembly of the machine the was completed on 29 January 2015. The plate-rolling machine is the second unit of this type in the shipyard, the first being a smaller model – MCB 3070WT.