Eaton's SmartWire-DT achieves DNV GL type approval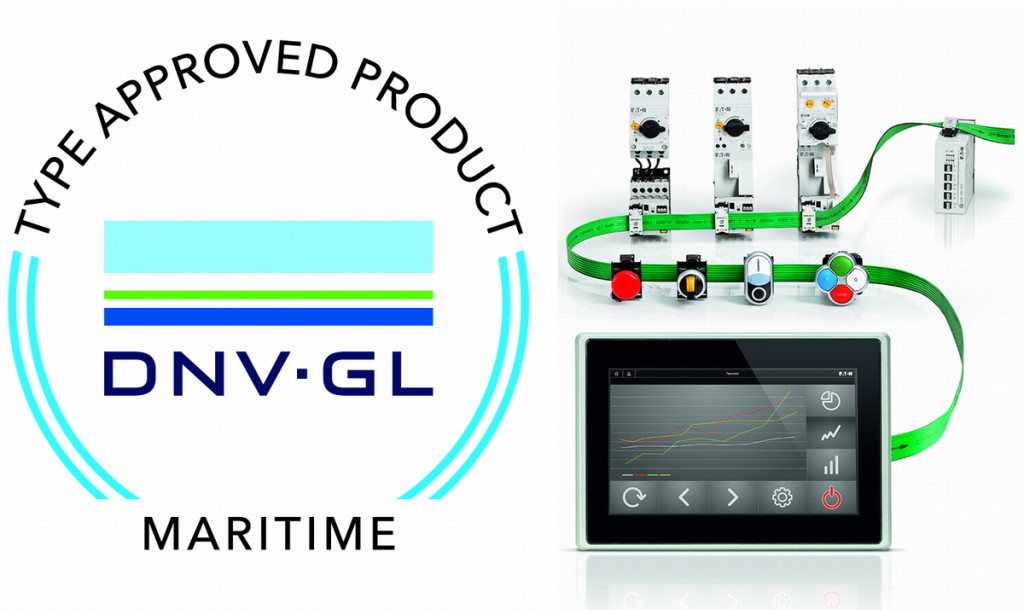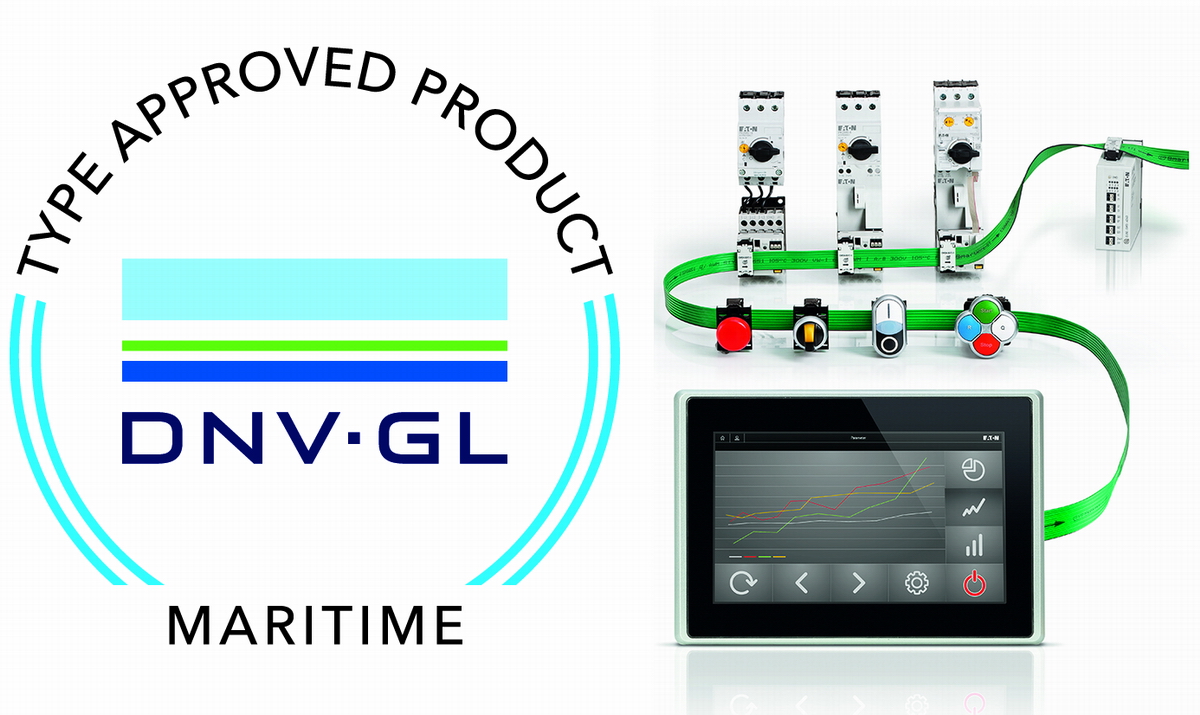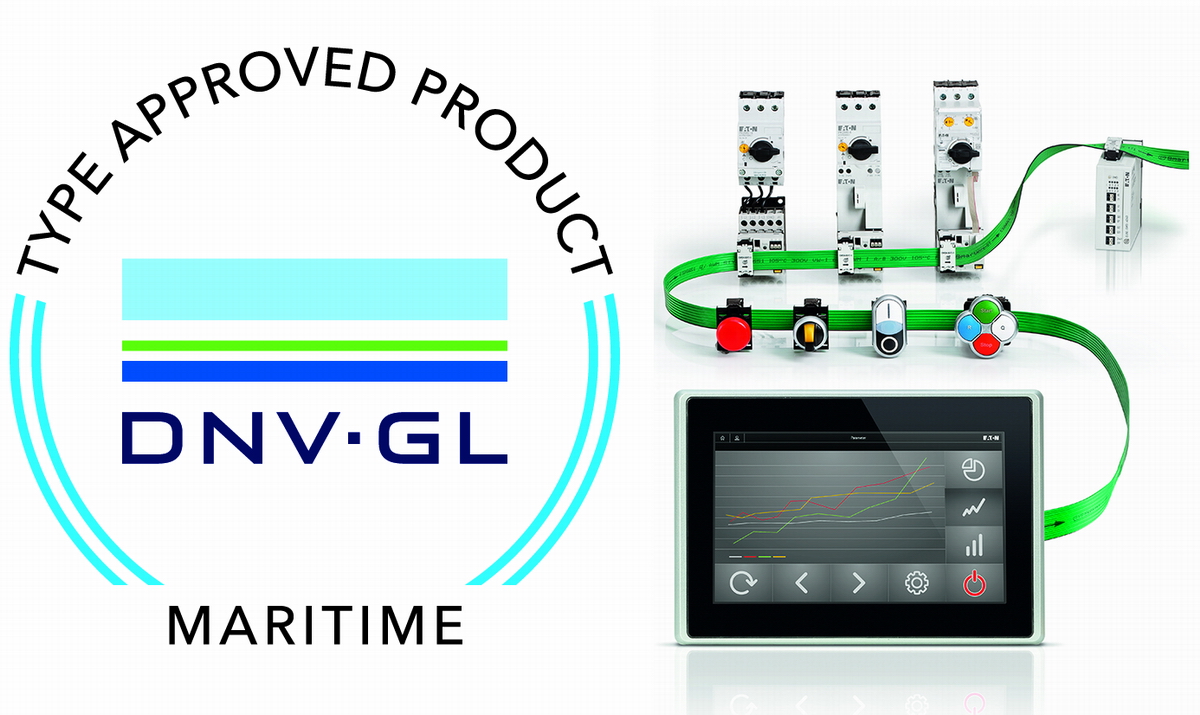 Eaton is expanding its product portfolio for the marine and shipbuilding industry with its SmartWire-DT technology, certified by DNV GL.
The power management company's SmartWire-DT products have received type approval from the largest classification organisation in the world for integration in control cabinets with protection rating IP20. The offering also includes the XV-300 and XV-100 families of combined HMI/PLCs management and control units with touch technology, in addition to the XP-500 series industry-standard PCs. Further SmartWire-DT products for integration with peripheral equipment with protection rating IP67 are currently in the process of being certified.
– With certification from DNV GL, our SmartWire-DT intelligent wiring and communication system offers both the shipbuilding industry and systems suppliers the opportunity to save space, weight and consequently costs, with regards to automation and power distribution – said Sebastian Kuster, product manager for Marine Automation at Eaton.  – Vessel owners also benefit because these systems can achieve a high level of data transparency in a simple and cost-effective way.
SmartWire-DT is a unique wiring technology that streamlines connections and communication between controls and switching devices, sensors, and actuators. The technology is suited to a wide range of control processes on board passenger and merchant vessels, from HVAC and water treatment systems to control systems for hatches, lifts, cranes, kitchens and even applications in electro-hydraulic systems.
SmartWire-DT, which combines energy supply and data communication feeds of the networked components into one cable, reduces the extent of wiring by up to 85 percent and enables cost savings throughout the entire value-added chain, from design and construction, to manufacture and commissioning, and in later expansion.
– Current shipbuilding projects show that a 30 percent saving on space within control cabinets is possible through using SmartWire-DT – explained Kuster. – On board a cruise liner, for example, this can translate to a reduction of between around 100 to 150 metres in control cabinets, along with the corresponding space savings.
As an open system, SmartWire-DT can be connected via gateways to all the usual fieldbus systems, such as Modbus-TCP and Ethernet IP, allowing direct transfer of relevant data to a higher-level control system. Components connected to the SmartWire-DT chain are simultaneously equipped with an autonomous intelligence, and through this can relay useful information about load and status, for example. This data transparency enables early recognition of any incidents and swift implementation of preventative maintenance measures.
– Through this early warning system, as well as our worldwide on-site service, downtime due to technical flaws can be markedly reduced and better coordinated – Kuster commented.
Eaton's electrical business is a global leader with expertise in power distribution and circuit protection; backup power protection; control and automation; lighting and security; structural solutions and wiring devices; solutions for harsh and hazardous environments; and engineering services.
Eaton Electric sp. z o.o. is located in Gdańsk, Poland. The company is a member of the Association of Polish Maritime Industries.
rel (Eaton), GL