Stoczniowcy. Ludzie z tła – a documentary film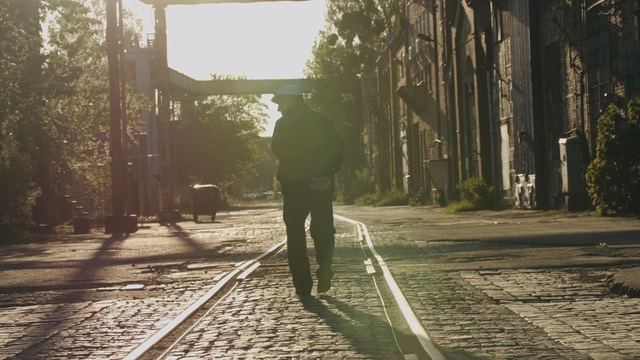 The shooting of a full-length documentary about former employees of the Gdańsk Shipyard, participants of the breakthrough events of 1970-1980 for Poland and the world.
The production was supported, among others, by the Gdańsk authorities and two Gdańsk companies running the project of building a new district of the Młode Miasto (Young City) in the post-shipyard areas. The premiere of the film will take place during the celebrations of the 39th anniversary of the August Agreements.
Barbara, Urszula, Krystyna, Stanisław, Marek and others. The protagonists of the film "Shipyard Workers. People from the background" are people who we pass every day in Gdańsk's Wrzeszcz, Zaspa or Przymorze. The documentary is a recollection of their life spent in an extraordinary city, in an extraordinary place of work, in extraordinary times.
– We want to show ordinary but also exceptional people for whom solidarity and freedom were values worthy of the highest sacrifice. Although they witnessed and actively participated in the workers' protests in December 1970 or the 1980 strike, they never thought of themselves as heroes. They never demanded titles, nor were they published in newspapers. Unjustly," says film director Marek Osiecimski. – Just as much at risk, they stood shoulder to shoulder with people who later became recognizable symbols of their common struggle all over the world. The world has forgotten about them. With this film we want to express our respect for what they did for all of us then. – He adds.
The film also gives its protagonists a voice in an important discussion
about the intangible heritage of events in the former Gdańsk Shipyard, because it is they, among others, who are the source of this heritage. How few people have the right to speak about the past, present and future of the place where they spent their entire professional lives.
– The most important heritage of these areas are the stories of people who worked here and formed a community. Thanks to such projects, they will not be lost and will always be an important part of the space," says Gerard Schuurman, project manager for the Imperial Shipyard. – Caring for history is an important part of this project, so with our presence in the area, we have introduced a number of initiatives to promote history. Soon, more of them will see the light of day," she says.
– We are aware that not much has been said about all those quiet heroes who, through their modesty, took on the role of people remaining in the background, so far, so we received with great enthusiasm the initiative of the team making the film "Shipyard Workers. People from the background" (Stoczniowcy. Ludzie z tła ). We want the film to be a kind of tribute to those who have contributed to the regaining of freedom by Poland and many other European countries. – says Krzysztof Sobolewski, CEO of Shipyard City Gdańsk.
rel (ultrarelations.com)
photo: Stoczniowcy. Ludzie z tła