Shipment of structures from Mostostal for Norwegian offshore projects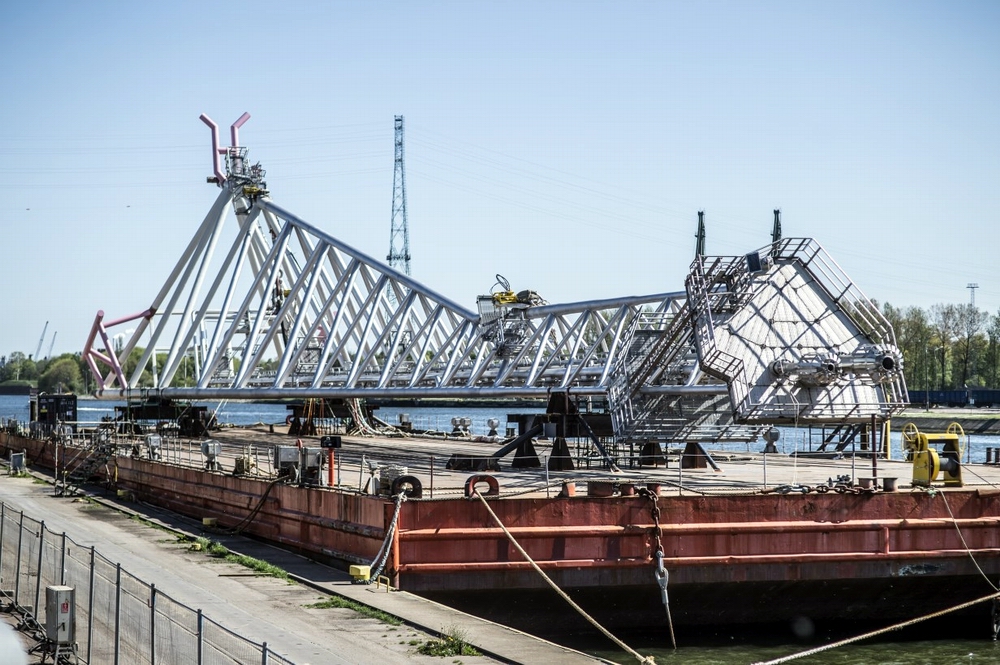 In May two shipments of offshore structures from Mostostal Pomorze reached customers in Norway. Flare tower for Edvard Grieg platform, 105 m long, approx. 15 m wide and weighing above 300 tons was loaded on 14th of March 2015 and shipped onboard a towed heavy-lift pontoon-barge to Norway.
The project, contracted by Kvaerner Stord, covered fully equipped flare tower built by Mostostal Pomorze, with electrical installations, fireproofing, metalization with aluminium, and wire ropes enabling installation on the North Sea.
Two modules for gas production facilities Nyhamna related to Ormen Lange gas field, totalling some 600 ton, have been shipped onboard Meri heavy cargo carrier to Kvaerner Stord.
Construction related to Edvard Grieg project are being carried out also by other Polish companies, such as Vistal Offshore (deck modules and transport grillage), Crist Offshore (large module of the platform topsides, weighing some three thou tons), Energomontaż-Północ Gdynia (eight sections of the platform) and WNS Pomorze (welding and fitting works – assembly of topsides decks).