Seiners for Larsnes to be partly built in Polish yards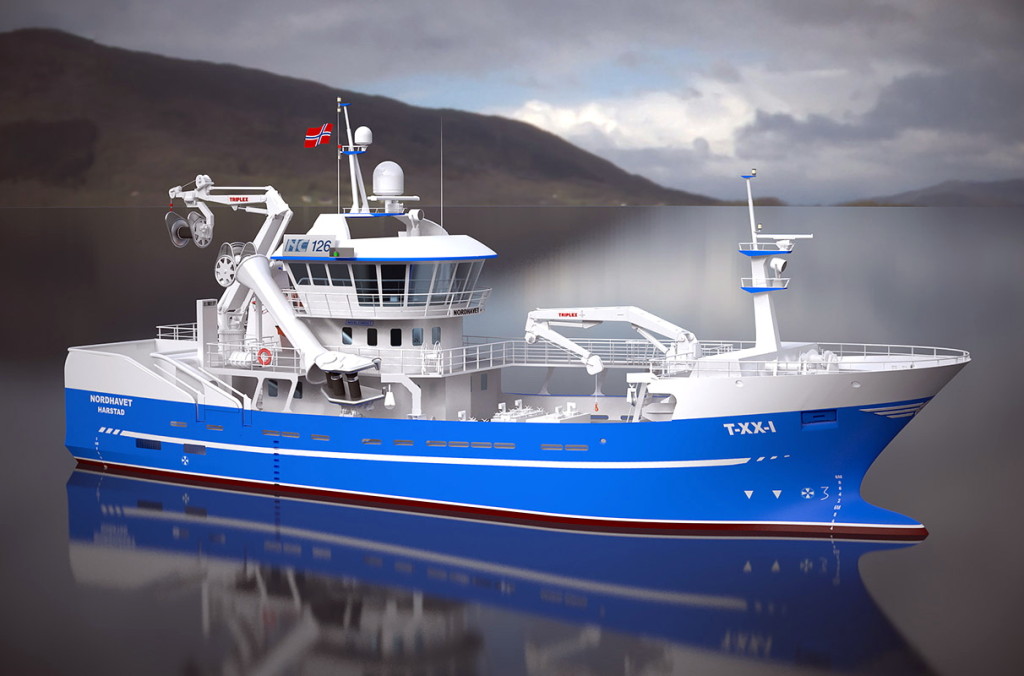 Polish yards are about to build another two partially outfitted hulls for Norwegian buyers. The ships in question are the two fishing vessels contracted by Larsnes Mekaniske Verksted AS.
In July, Larsnes yard revealed it had received orders for two new fishing vessels, designed by Naval Consult or Måløy and destined for northern Norway owners. As announced by the yard, the subcontractors would be, in majority, companies from the Sunnmøre region.
The ships on order are Sander Andre, newbuilding no. 58 for Mirsel AS of Lofoten Islands, with delivery scheduled for 2017 Q III and Nordhavet, newbuilding no. 59, for Arvesen AS from Ibestad in Troms region, with delivery expected in 2018, Q II.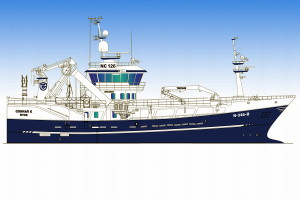 Both vessels are to be built to virtually the same design (NC 126) and are to feature gross tonnage of just under 500. Each of the ships is to be equipped with 420 m³ capacity refrigerated sea water live fish tank.
Partially outfitted hull of Nordhavet, for Larsnes yard, is about to be built at Stocznia Wisła (Wisla Shipyard) based in Gdansk. It has not been revealed, whether the hull of the second of sister vessels, Sander Andre, would be built in Poland as well.
Somewhat later, Larsnes Mek. Verksted AS, informed about acquiring another order – for the construction and delivery of Gunnar K fishing vessel for Kristoffersen Fiskebåt AS, the hull of which is to be built in Gdansk as well, similarly to Nordhavet. According to some Norwegian sources, the builder of the partially outfitted hull would be Safe Sp. z o.o. shipyard in Gdansk.
The vessel will be built to design of Naval Consult AS, basically the same as for Nordhavet and Sander Andre mentioned earlier. The seine fishing vessel, newbuilding no. 60, to be named Gunnar K, features overall length of 38.65 m and 9.25 m beam. It will be fitted with six RSW tanks (with refrigerated seawater for carrying live fish). Total capacity is 420 m³. Accommodation is foreseen for 10 persons in four single and three double cabins. The ship is to be delivered in 2017 Q IV (in December according to some sources).
PBS